Many casino fans are reluctant to disclose their banking details. In 2018, PayID was presented to Australians as part of the New Payments Platform (NPP). The new service completely overhauled the online banking landscape throughout the country. The idea behind it is to provide Aussies with an easy-to-use payment solution that will save them the effort to memorize and disclose their bank details.
PayID is a revolutionary payment service that allows its users to use details that they can easily remember to reach their bank accounts. In fact, PayID is an identifier to your bank account. The money transfer service is offered by Osko and it is available to customers who have bank accounts at participating financial institutions. To process payments via PayID, you can use your phone number, email address, or ABN (Australian Business Number).
PayID Summary
Available in
Australia
Website
www.payid.com.au
Connecting bank account to PayID
Free
Withdrawal balance from PayID to your bank account
Free
Pay to online merchants
Free
Available for deposit
Yes
Available for withdrawal
Yes
Usual deposit time in online casino
Instant
Usual withdrawal time from online casino
Instant
Live chat
Depends on the bank
Telephone support
Bank-dependent
E-mail support
Depends on the individual financial institution
PayID users can make online payments promptly and easily. Interestingly enough, the main idea behind this platform is to allow people to send money to other people without the need to remember any bank details. Furthermore, PayID is the initiative of 13 of the most reputable banks in Australia and the Reserve Bank of Australia, meaning that it is safe to use it. Before we continue, we would like to mention that over 100 banks offer the NPP and PayID to their clients.
PayID Registration Process
As established, PayID is a form of payment which allows you to use your phone number, email address, or ABN (Australian Business Number) in order to send money. This banking solution requires having an account at an Australian banking institution, seeing as PayID needs to be activated via your bank account. Below, you will find the steps you need to take in order to start using this payment solution:
Go to the official PayID website

Find a participating bank. PayID's website has a list of all of the banking institutions which have PayID. You can use the search bar in order to find a viable banking institution or examine the list of participating banks provided on PayID's home page.

Once you have found a bank you can utilise, click on its logo. This will take you to the PayID page of the specific bank's website.

Next, log in to your bank account by inputting the required information.

Finally, follow the bank's instructions and connect your account to your PayID.

Finalising Bank PayID Registration
The process will not take long. PayID has ensured that future PayID users will be able to quickly find a banking institution which offers this service. Additionally, the process of activating PayID once you have already reached your bank's website is easy and fast, regardless of which institution you utilise for online banking.
At the time of writing, Australia has what is known as "the big four" when it comes to banking, and the banks in question are the Commonwealth Bank of Australia, Westpac, which is also known as WBC, the Australian & New Zealand Banking Group, and the National Australia Bank. All of these banking institutions enable their users to connect their accounts to a PayID. Other exceptionally popular banks when it comes to using PayID are Macquarie Bank and Bendigo Bank.
PayID Registration Process FAQ
Using PayID for Gambling Transactions
A growing number of online casinos geared toward the Australian market have started to embrace PayID. One of the reasons for this trend is that the payment service supports both deposits and withdrawals. Casino enthusiasts who are interested in using this method to make casino payments should first create their unique PayID.
To do so, you have to own a bank account at a financial institution that offers this service. To make use of PayID, you have to log into your online banking account, click on the Payment Settings button, select "PayID", and follow the instructions. After that, you will receive a code to verify your mobile number or email address.
If you use the CommBank app, you have to log into your account, click on the "Profile" button, and select "Manage PayID". Then, you will be required to select the type of PayID you would like to use and select an account that will be linked to your PayID. Currently, there are 4 types of PayID, including phone number, email address, AND, and organizational ID.
The last step is to confirm your details by entering the code you will receive. Provided that you successfully managed to activate the PayID service, you will receive an email. From that point, your PayID is connected to your bank account. It is important to inform our readers that a single bank account may have multiple PayIDs. However, PayID users can link only a single bank account to PayID.
PayID for Gambling Additional TipsTo upload funds to your gaming account via PayID, you have to log into your online banking account, click on the "Pay someone" button, and enter the amount of money you wish to deposit. You will be required to fill a description field with 280 characters available and confirm the payment. In case you have already deposited at a given online casino via PayID, the deposit will be carried out instantly. For security reasons, if you deposit at a given gambling site for the first time, the transaction might take up to 24 hours.
Another important thing to mention is that deposits and withdrawals via PayID are carried out in real time. If you are not sure whether you are sending the money to the right person, you will be able to see the name of the recipient before confirming the payment.
If you have already accumulated the minimum amount required by the specific casino for a withdrawal, you can use your PayID. Web-based casinos often have a pending period of 24 to 72 hours. Once the casino operator releases your winnings, you will be able to see them in your PayID instantly. In rare cases, it might take several hours until the money reaches your PayID account. Players should be informed that they will have to disclose their PayIDs to the casino operator.
Casino enthusiasts should keep in mind that not all web-based casinos that accept Australian players employ PayID. Hence, if you wish to make use of this payment solution, we would advise you to first visit the banking page of a given casino before setting up an account.
PayID Gambling Transactions
Supported transactions
Deposits and withdrawals
Deposit pending time
Instant
Withdrawal pending time
Varies between casinos
Additional security
PayID users have to first log into their online bank accounts
Advantages and Disadvantages of PayID
Some casino fans are uncomfortable with sharing their bank details and personal financial information. That is the reason why many Australian casino aficionados have started using PayID as it comes with many advantages over the traditional payment methods.
As we already explained above, PayID works as an identifier to your bank account. Hence, you do not have to remember and disclose your BSB or account numbers. In other words, PayID users can conveniently send and receive money. The fact that you do not need to share your bank details significantly increases the degree of safety and maintains your online anonymity.
Furthermore, the PayID platform is on par with all security standards that are employed by the participating banks. This means that payments to and from online casinos are processed safely. As far as legitimacy goes, many well-established Australian banks adopted PayID. In addition to that, the platform was launched by Osko as part of its New Payments Platform (NPP). Osko is a payment service from the payments platform BPAY that uses your bank's security standards.
More Advantages and Disadvantages of PayIDMany casino fans select their preferred payment solution on the basis of its promptness. After all, once you make a deposit to an online casino, you will most likely want to embark on a rewarding gambling experience right away. Using PayID means that you can make deposits at web-based casinos instantly.
Of course, getting your winnings promptly is also something that players should consider. Here it is important to mention that each virtual casino has its own rules and policy regarding payments. This means that some operators review payout requests within several hours, while others might take up to 5 business days. After the web-based casino you are playing at approves your payment request, the money will reach your PayID account almost instantly.
Probably one of the most notable advantages associated with PayID is the lack of fees. Being linked to your bank account, the payment platform simply serves as an intermediary between consumers and merchants. PayID eliminates the possibility to send money to the wrong recipient as you will be able to see the name of the person behind the email address or phone number before you approve the payment.
Unfortunately, PayID can only be used for payments in Australia. Another disadvantage of this payment service is that it is not available in every Australian-based casino. So, casino fans who would like to use it for deposits and withdraws have to do some research before finding the right gambling site.
Aussie players who decide to use PayID should be informed that they cannot withdraw their winnings directly from their PayIDs. Once the money appears in your PayID account, you will have to transfer the sum to your bank account before you are able to use it.
On a more positive note, PayID features wide daily limits that reach up to $10,000. However, casino enthusiasts should not go over the payment limits imposed by the online casino they are playing at. All in all, PayID is an innovative payment service that comes with a ton of advantages designed to cater to the needs of Aussie casino fans.
| PayID Pros | PayID Cons |
| --- | --- |
| Deposits and withdrawals are processed safely and promptly | Only Australian residents can make use of PayID |
| No need to disclose bank details | PayID cannot be used for withdrawing money from an account |
| Using PayID is absolutely free | |
Fees for Gambling Transactions with PayID
At the moment of writing this article, there are no fees associated with the use of PayID. This means that casino enthusiasts will not be charged an arm and a leg for making deposits at online casinos and withdrawing funds. However, the payment platform is linked to the user's bank account. This means that the bank might impose some fees for money transactions to and from your PayID account, but we cannot provide in-depth details as these vary greatly between the different banks.
If you use PayID services via your CommBank account, you should know that the fee for maintaining your account is $4 per month. However, if you make deposits totaling $2,000 monthly, you will not be required to pay a maintenance fee. Another important thing to mention is that the CommBank app applies a limit of up to $2,000 on the maximum amount you are allowed to withdraw on a daily basis. Provided that you withdraw at non-CommBank ATMs, you should be informed that a fee might apply.
PayID Fees
Gambling deposit fee
Free
Gambling withdrawal fee
Free
Bank account deposit fee
Free
Bank account withdrawal fee
Free
Credit/debit card deposit fee
N/A
Credit/debit card withdrawal fee
N/A
Maintenance fee
Free
Processing Times with PayID
All financial transactions via PayID are processed in "near real-time". You can send and receive money within a minute. Provided that you are a casino fan who wishes to make a deposit at an online casino, you should know that the money will appear in your gaming account instantly.
Every seasoned casino fan knows that the processing time for withdrawing money varies between casinos and payment methods. While deposits are processed at the moment, withdrawals require more patience. Once you have accumulated sufficient winnings, you can request a withdrawal by visiting the cashier page of the casino. Do not forget that most online casinos have minimum and maximum limits on withdrawals.
The web-based casino will take some time to process your withdrawal request. This period of time is also known as a pending period and it varies between casinos. Usually, PayID casinos process withdrawal requests within 3 business days. After that, you should know that you should receive your winnings instantly.
PayID Processing times
Gambling deposit time
Instant
Gambling withdrawal time
Instant after the payment is approved by the casino
Bank account deposit time
Instant
Bank account withdrawal time
Instant
Credit/debit card deposit time
N/A
Credit/debit card withdrawal time
N/A
Mobile Payments via PayID
PayID service is available to CommBank app users. Currently, over 5 million Australians use the app. Provided that your portable device runs on Android 4.4 or later, you can download the app from Google Play. The size of the app is 49 MB. If you own an iOS device, visit the Apple Store to find the CommBank app. It is important to mention that the app requires a 12.0 or later version.
Both apps are available only in English and you can download them for free. Installing them is a painless process that takes just a few minutes. Users can withdraw up to $500 from a CommBank ATM using Cardless Cash. To better control your finances, the apps come with some useful features such as Goal Tracker and Spend Tracker. If you tend to forget the payment due date of your bills, you have the option to receive bill reminders and notifications.
Android users can benefit also from yet another feature called Tap & Pay. It allows CommBank app users to pay on the go without using cash or bank cards. For purchases under $100, no PIN is required. The CommBank app also allows users to make use of Google Pay and Apple Pay.
PayID Mobile Payments
Apple pay
Yes
Google pay
Yes
Security at PayID Online Casinos
With PayID casinos, you can make deposits and withdraw your winnings simply by entering your email or phone number. Hence, your financial information remains private. What is more, PayID payments are subject to the bank's fraud screening procedures. PayID users should rest assured that the money they send will reach the right person as they will see the name of the recipient before confirming the payment. CommBank gives a 100% security guarantee to its users.
It is important to explain that you will be able to register a PayID by logging into your online banking. Provided that you use PayID via the CommBank app, you should know that you can enable two-factor authentication (2FA) to add an extra layer of protection. NetBank users are provided with the opportunity to register for NetCode, which is a time-sensitive password.
PayID warns its users that any emails asking them to disclose any personal or banking information that looks like it is from the payment platform are actually phishing emails. All financial transactions processed via Google Pay or Apple Pay are absolutely safe as the contactless payment systems utilize encryption systems.
PayID Security
Passcode
No
Fingerprint
No
FaceID
No
Two-factor authentication
Yes
Trusted devices
No
IP Restrictions
No
PayID Alternatives
PayID is indeed a banking solution that will work well for players, but it does not hurt to know what other payment methods they can rely on if the online casino they have picked does not process payments through it. Fortunately for gambling enthusiasts, there are numerous payment processors that do the trick for them when they want to fund their accounts or withdraw their winnings, and these are five methods players should undoubtedly consider.
Casino Games with PayID
Normally, there is a wide assortment of casino games gambling enthusiasts can play with PlayID, no matter if slots, blackjack, roulette, or live games tickle their fancy. Most online casinos these days tend to give their users a comprehensive selection of options across all these genres of casino games, thus making it a sure thing that their users will have a whale of a time, no matter what their preferences are.
Slots with PayID
Australian players are known for being exceptionally enthusiastic about playing slots, or pokies as they also call them, and because of this, it is only natural that the online casinos that cater to players from the country put a heavy focus on that genre.
Normally, PlayID depositors can expect to see a massive variety of themes, play styles, and bonus features, thus ensuring that they will enjoy their spinning adventure, no matter what their preferences are. Say nothing of the fact that slots that go tied with constantly-growing prizes are too available in spades.
Asgard

Based on Norse mythology and released by RTG, Asgard is an attention-grabbing video slot that is sure to keep PayID depositors engaged for hours upon hours. It is a five-reel and three-row video slot that is packed with bonus features as it comes with six bonus features. Scatter and wild icons are also featured to help players see larger wins. Additionally, winning combinations can be formed in 243 ways, and the maximum payout slot buffs can bag per round is 6,000 coins.
Cleopatra's Gold

Cleopatra's Gold is a five-reel and twenty-paylines video slot that takes slot mavens on an adventure to Ancient Egypt. With lots of theme-related symbols and a desert-style background, players will get the feeling that they have found themselves in the Egyptian deserts. The famous ruler Cleopatra has prepared tons of bonus rounds and special symbols like scatters and wilds, thus ensuring that players will keep on spinning the reels.
Zeus The Thunderer

Zeus The Thunderer is another innovative game that will instantly grab the attention of players. It is based on Greek mythology and impresses with its high-resolution graphics and smooth animations. The unmatched atmosphere and astounding visuals are not the only reason why Zeus The Thunderer is worth giving a try. As they dive into the spinning action, players can win three types of bonus spins and will come across 13 regular and 2 special bonus icons.
Live Dealer Games with PayID
Live dealer games are not less preferred by players, and the tempting table classics and professional dealers that await gambling enthusiasts to join have turned into an inseparable part of the portfolios of the online casinos that cater to Australians.
There are games from all genres, as players are normally given a choice from different roulette and blackjack variants, poker games, and even game shows. The quality of the streaming is what helps create a truly authentic experience, while the bet limits that are normally wide-ranging are sure to suit every taste.
Live Auto Roulette

Auto Roulette has what it takes to glamor players with its land-based casino vibe and fast rounds. The provider bravely experiments with the game designs as this roulette variant is set in a real slots hall studio, while the streams are available around the clock. It is a single-zero roulette variant, which allows players to make call bets. Another reason why players might enjoy Auto Roulette is that they can give it a try on their computers and handheld devices.
Live Blackjack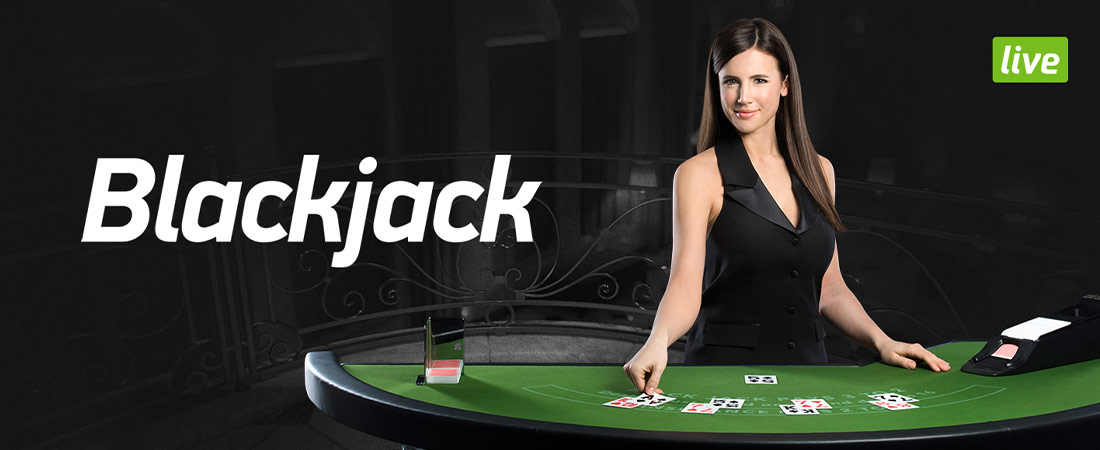 LuckyStreak's Blackjack is another worthwhile live game players might like if the thrills and spills of live betting are what they are after. It is a classic seven-seat variant of the card classic that offers the bet-behind feature. Players can also refer to the game's statistics or place side bets like Perfect Pairs and 21+3. Gambling enthusiasts might also like this blackjack variant because they do not need to wait their turn to pick their move, as instead, they can use the pre-decision buttons.
Live American Roulette

Another live game players might want to try is American Roulette by Vivo Gaming. It stands out from the crowd with its multiple camera views and 4HD robotic cameras that bring the casino action players' computers or portable devices and allow them to follow every spin of the wheel. As with other games of the provider, players are presented with customizable roulette tables as they can pick the dealer, table design, and language. Additionally, there is no limit on the number of players that can join the table at the same time. Not to mention that the game is accessible on desktop and mobile devices and is playable in portrait and landscape modes.
Blackjack with PayID
Today, most online casinos available out there tend to work in partnership with multiple gaming studios in order to ensure that their users will be provided with a betting experience of the first water and a wide-enough variety of games to pick from. This fully applies to the variety of card classics as the online casinos that are worth stopping by provide players with an adequate number of versions of the card classic to suit all tastes.
Double Exposure Blackjack

Double Exposure Blackjack by BGaming is a version of the card classic many players will want to give a go. As players can tell from the name, they will be able to see both dealers' cards from the get-go, but they should not be left thinking that the rules do not make up for the advantage they are given as a Blackjack pays even money and not 3 to 2. While playing Double Exposure Blackjack, gambling enthusiasts will be allowed to double down and split, but the latter option is only available once.
Super 7 Blackjack

Betsoft's Super 7 Blackjack is one more intriguing variant of the all-time favorite card classic players will certainly appreciate. It is a multi-hand blackjack variant in which players can bet on a maximum of three hands at the same time. The game is equipped with the Super 7 bonus game, during which they can bag up to 5,000 extra credits. The number of decks used in the game is six, while a blackjack offers a standard payout of 3 to 2.
Suit' Em Up Blackjack

RTG's Suit' Em Up Blackjack allows players to enjoy their favorite classic with even more fun from the comfort of their surroundings. The game is played like standard blackjack but has a twist that makes it so appealing for fans of 21, and this is the side bet they can make. Before they press the deal button, players can make that side bet that they will get suited cards. The payout they will be offered if this happens will depend on the type of suited cards, and getting two Aces will offer the most whopping returns of 60 to 1.
Roulette with PayID
Roulette games are also hugely popular among PayID depositors, and as is the case with blackjack, there is almost no online casino that has left them outside its portfolio. Roulette games come in different shapes and sizes, and while some variants offer standard gameplay, others are equipped with bonus features and offer side bets.
Lucky Spin Roulette

Fugaso's Lucky Spin Roulette is undoubtedly designed to remove the monotony of the traditional table classic and introduce something fresh and innovative. Players can bet anywhere between $0,10 and $600, but the special betting options and call bets they can place are what they might be intrigued by. It is a single-zero roulette variant that allows players to make multiple special bets, including red and black splits, Finale Plein, and Finale Cheval. As they play, roulette fans will get to see statistics about the hot and cold numbers and can make use of the gamble feature.
Zoom Roulette

Zoom Roulette is another interesting take on the table classic that is courtesy of Nucleus Gaming. In terms of feature set, the game is relatively straightforward, which makes it a great option for casino buffs who are now making their first steps in playing the game. It is a European-style roulette game on which bets of up to $500 are accepted. There is also a race track where call bets are featured.
Zoom Roulette is adapted to mobile play, which is to say that players can enjoy it whenever they feel like it. No matter the device gambling enthusiasts will decide to give it a shot, once the ball falls into one of the pockets, they will be allowed to take a closer look at the wheel.
Lucky Roulette

Designed and released by Belatra Games, Lucky Roulette impresses with its visual elements and bonus features. The five lucky numbers that are drawn at random can bring roulette fans some truly handsome returns that can reach up to 500x their bet if the ball lands on that exact number, while non-lucky numbers offer payouts of 29 to 1. As for the regular set of bets, players will be in for the standard payouts European-style roulette games offer.
While playing Lucky Roulette, players will be provided with a customizable betting experience and benefit from manual wheel spin-up, three table set-ups, and three table limits.
PayID Casinos FAQ
If you still have questions about this payment service, check the lines below where we will discuss some of the most frequently asked questions. Assuming that you still need to talk to someone, be advised to contact a financial institution that offers this service.
Ask a Question. Get an Answer.
Have a question about this topic? Ask an expert at info@supercasinosites.com
Find the answers of questions people asked so far:
Dan
Kimberley
Will the type of PayID I use affect the ability to use the method for my online casino payments?
As long as the virtual casino of your choice supports PayID payments, you should have no issue using the service for your online casino deposits and withdrawals. If you have connected your bank account to the service of PayID, you will be able to use the option the next time you initiate a casino deposit or withdrawal. To verify the transaction, you will need to use one of four PayID options, which include your phone number, email address, ABN/ACN, or organizational ID. Depending on the type of verification tool you have chosen for your PayID payments when you initiate a casino transaction, you will be asked to enter your PayID to confirm the payment. Once you do that, you will receive the money into your casino account or you will be able to enjoy your casino winnings in a timely manner.
Dan
Edith
Do I need any dedicated app installed on my smartphone if I want to use PayID for my casino payments on the go?
It is possible that you can use the service of PayID through the mobile banking app of your financial institution. While most major banks that support PayID offer their dedicated apps, it is possible that some users do not wish to install the apps on their smartphones. In that case, they can still use the PayID service for their mobile casino payments and enjoy extremely easy and safe transactions on the go. If players have not installed a banking app on their mobile devices, they can simply use their online banking details to log into the mobile version of their online banking account. This typically happens via the browser app on your smartphone. One piece of advice we have for players who choose to use in-browser mobile banking is to make sure they are connected to a trustworthy Internet connection as they are asked to provide sensitive information when they log into their mobile banking accounts.