Offering mind-blowing jackpots of millions of dollars, progressive slots are among the most popular casino games on the market today. Although experienced players are well aware that there are plenty of games with a much lower house edge such as blackjack or poker, they still flock to popular networked progressives. Their motivation is obvious – no other game can provide such high payouts.
Progressive jackpots started appearing in some slot machines across Las Vegas several decades ago but their jackpots were fed by only bets on specific machines and the payouts rarely went beyond $10,000. This type of slot machines is still widely spread in brick-and-mortar casinos all over the world but its popularity has slightly sunk after the rise of web-based casinos. Today, progressive video slots attract thousands of online players each day and often accumulate jackpots of more than $10 million. Meanwhile, players know that with a little bit of luck, they can collect life-changing winnings with a single bet worth only a few dollars.
How Progressive Jackpots Work
Unlike most slot games where the jackpot is fixed, progressive slots have incrementally increasing jackpots that grow with every bet placed on them. The idea is quite simple – a small percentage of every wager feeds the pool of money until one lucky player hits the winning combination that triggers a jackpot payout. Logically, the highest jackpots can be won on games with the highest bets and the most players. Several interesting things should be taken into consideration before investing your time and money into a progressive game.
Qualifying
One of the essential things players need to learn is the how to qualify for the jackpot because not every bet on a progressive slot can lead to winning the attractive payout.
Jackpot Meter
There is another important component in this kind of games. Once the jackpot is won, the amount of the highest payout resets and gets back to the level from which it started.
Odds and Expected Return
The odds of hitting a progressive jackpot on a slot game are extremely small – often smaller than winning the lottery, and if we remove the jackpot from the calculation, the house edge becomes very different.
Qualifying Additional TipsMany of these games would require players to place maximum bets for the chance of hitting the big win. For some games, this would mean betting more than $10 per spin or even more when you bet on all lines. For this reason, players should decide for themselves whether chasing the jackpot is really worth it – it is if you are playing a relatively loose game and you have a sufficiently big bankroll.
Some of the most popular progressives right now pay out the jackpot when you play with the maximum number of coins (usually 5 or 10), but you can avoid bankruptcy with the help of a simple strategy. You should play with 10 coins but at the same time, choose a small coin denomination to keep the size of every bet more suited to your budget. Unlike progressive poker, for instance, where players need to make a side bet in order to be eligible for the jackpot, the "entry fee" in progressive slots is not immediately noticed by the player as it is a part of the regular bet.
Jackpot Meter Additional TipsHowever, progressive jackpots do not start from zero but from a preset minimum level, known as a seed. While in some games, the sum is $100 or $10,000, in others, the starting level is $1 million. For example, the progressive game you play regularly with the hope of winning pays out your dream prize to another player. Still, if you continue to play over the next week or two and manage to land a winning combination, you may still collect $2 million.
Almost all progressives feature a jackpot meter – this is the digital representation of the constantly rising pool. Games display how much the jackpot advances in order to attract more players. But it is a useful tool for casino customers, as well, because they can see when the sum becomes attractive enough for them to start placing bets. The jackpot meter also shows whether a particular slot is popular or not. In popular games that attract more bettors, the jackpot size escalates much more quickly and the displayed amount rises accordingly.
Odds and Expected Return Additional TipsThe combination of symbols that triggers the massive payout is rare and on average, comes once in at least several million times. In fact, the odds of winning the jackpot in the popular progressives you can find online range greatly from 1 in 250,000 to 1 in 50 million. However, you do not have to play 50 million times in order to win. If you are lucky, you can collect the big prize with a single bet.
According to slot experts, the return percentage of progressives is much smaller than the return of flat-top slots. A return or payback percentage in a slot machine or another casino game is the average amount of money the player receives back as winnings. In theory, online slots have an RTP (Return to Player) of around 88%-97%, while blackjack and video poker over 98% and sometimes, even more than 100%. In progressive slots, however, a portion of the bet goes to feed the jackpot pool. Imagine a slot with an RTP of 95% – 5% is the house edge, or the casino profit, while the rest of the bet is returned in the form of winnings. As the profit almost always remains the same or rises, a progressive slot would also have at least a 5% house edge. Additionally, around 10% of the bet will go to the jackpot, although such a higher contribution to the pot is rare. As a result, the return to player will be a maximum of 85%.
The unfavorable odds, however, would hardly stop punters from playing progressives. The odds and return percentages of these games are very rarely made public. Moreover, if you win the jackpot, the return becomes astronomically high and you can forget about any of the aforementioned calculations altogether. With a win of $15 million in your pocket, all previous bets become irrelevant, which is why progressive slots are the most popular games in land-based and online casinos alike.
Popular Progressive Jackpot Games
Most of the largest casino game developers have added slots with progressive jackpots attached to them. Yet, the majority of slots in any given online casino would not fall into this category, so in order to find a good progressive game, you may have to do a proper research and check more sites than you would like to. Still, there are several progressive games which are just as lucrative as they are fun to play. Designed by some of the most respected companies in the gaming software development industry, they attract huge crowds with the promise of once-in-a-lifetime winnings.
Mega Moolah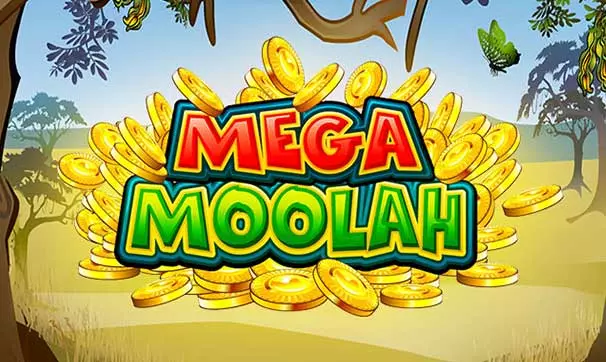 With a jackpot starting at $1 million, Mega Moolah is among the most generous and popular slot games around. It is developed by Microgaming, one of the giants in this industry, widely known for the many progressive jackpot games it has in its impressive portfolio. Interestingly, Mega Moolah is considered a penny slot, because the minimum bet starts from $0.01 per line and reaches $0.05, while the max bet is only $6.25. Mega Moolah is linked with other games and is part of Microgaming's large Progressive Jackpot Network. This is the reason why the payouts are often above $5 million.
Mega Moolah
Supplier
Microgaming
Release Date
2006
RTP
88.12%
Bet Limits
$0.25 – $6.25
Seed Amount
$1,000,000.00
Jackpot Tiers
Mega, Major, Minor, Mini
Winning Criteria
Randomly triggered
Average Drop Time
8 weeks
Average Win
$6.1 million
Mega Moolah Additional TipsMicrogaming's famous slot is a beautiful, African safari-themed game with 5 reels and 25 lines, and a Wheel of Fortune which determines whether the player wins the jackpot or not. In fact, the slot has four separate jackpots and the bonus jackpot game is triggered at random, giving you the chance to win one of the four big prizes. The highest winning is the Mega Jackpot which starts at 1 million credits, a seed provided by Microgaming. Of course, the game also comes with plenty of other exciting features such as multipliers, Wilds (the Lions), Scatter symbols (the Monkeys), and free spins.
Mega Fortune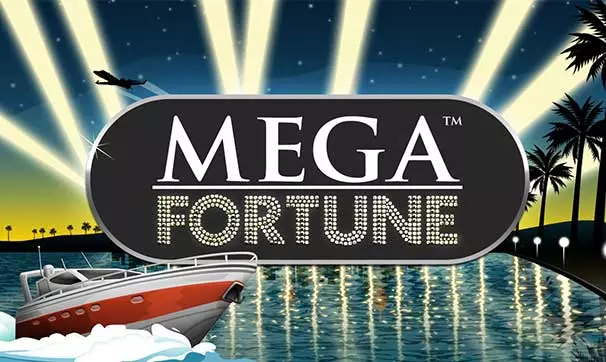 Another incredibly popular online slot with a progressive jackpot is the 5-reel, 25-line Mega Fortune game. It was created by Net Entertainment (NetEnt) which is one of the largest and most respected casino software providers today. The slot is inspired by the life of the rich and features a Yacht as a Wild symbol and a Champagne bottle as a Scatter symbol. Players can choose the number of active pay lines they wish to bet on while the maximum bet size is $50.
Mega Fortune
Supplier
NetEnt
Release Date
2012
RTP
96%
Bet Limits
$0.25 – $50
Seed Amount
$150,000.00
Jackpot Tiers
Mega, Major, Rapid
Winning Criteria
Wheel symbols unlock jackpot game
Average Drop Time
10 weeks
Average Win
$3.9 million
Mega Fortune Additional TipsTo unlock the jackpot game, players need to line up at least three Bonus symbols. The bonus game consists of three Wheels of Fortune where you can choose either to get a coin prize or play for the jackpot. There are also three different jackpots, the highest being the Mega Jackpot, which has already made several lucky players multi-millionaires. The developer reveals that the theoretical return of the game is 96.6% and 5.39% of every bet contributes to the highest jackpots.
Jackpot Giant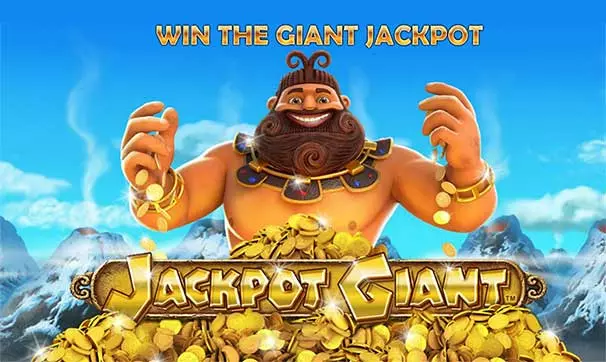 Jackpot Giant is a 5-reel progressive slot which boasts 50 pay lines and some of the highest quality graphics ever created. The attractive game features a friendly giant who apparently lives in the Stone Age and spends his free time tossing coins into volcanoes. The company behind this exciting game is Playtech, an innovative developer and supplier of casino software solutions that rely on cutting-edge technologies. The company offers modern games with superior graphics, beautiful animations and tons of special symbols and bonus features.
Jackpot Giant
Supplier
NetEnt
Release Date
2014
RTP
94.22%
Bet Limits
$0.50 – $4.00
Seed Amount
N/A
Jackpot Tiers
Single-tier jackpot
Winning Criteria
5 wild symbols on line 1
Average Drop Time
2 and a half years
Average Win
$5.8 million
Jackpot Giant Additional TipsThe progressive Jackpot Giant game comes packed with all these and with a jackpot triggered during regular play, instead of being available only in a bonus game. There are Wilds (a gold plate), two types of Scatters (the giant's hand filled with gold coins and a separate bonus symbol), bonus rounds, multipliers, and free spins. To win the jackpot, players need to get 5 Wilds on the first line at the maximum bet of $4 per spin. Interestingly, you can bet only 1 coin per line and the max coin value is 0.08, making it the perfect slot even for budget jackpot hunters. The game also differs from most progressives today in the way its jackpot pool is accumulated. It is not in a larger network and all bets that fuel the jackpot are made only on this specific game.
Hall of Gods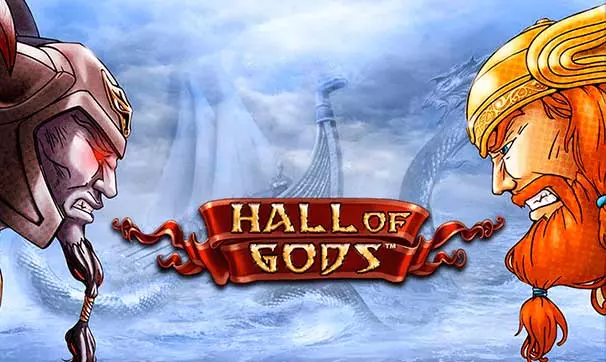 Hall of Gods is an adventurous, 5-reel progressive slot which has 20 compulsory pay lines and offers some of the highest jackpots ever recorded. It was developed by NetEnt and since this is a Swedish company, it apparently knows how to create a truly superior game based on the Nordic gods and the Nordic mythology. There are plenty of Scandinavian gods such as Odin, Idun, Freya, Loki, and Thor, while the expanding Wild here is represented by a dragon. The Scatter symbol is two ravens and if you get at least three of them anywhere on the reels, you get up to 20 free spins.
Hall of Gods
Supplier
NetEnt
Release Date
2010
RTP
95.3%
Bet Limits
$0.20 – $50.00
Seed Amount
$100,000.00
Jackpot Tiers
Mini, Midi, Mega
Winning Criteria
3 bonus symbols activate jackpot game
Average Drop Time
27 weeks
Average Win
$5.5 million
Hall of Gods Additional TipsPlayers who want to qualify for the jackpot will need to wait for the bonus game. It is activated when three Bonus symbols appear anywhere on the third, fourth and fifth reels. They are represented by a hammer which hits a warrior's shield. You can win one of three jackpots by opening shields during the bonus game and matching three jackpot symbols. Overall, the game is incredibly popular, especially among Scandinavian players, and has an average return percentage of 95.5%.
Choosing a Casino to Play Progressives
Almost all online and land-based casinos offer their customers attractive progressive jackpots. At most sites, you will find at least 5 different progressive slots, while at some casinos, you can choose from over 30 titles by different providers. There is a great variety of progressives that cater to all types of players and if you are looking for a good casino where you can play for the jackpot, stick to sites with larger and more diverse collections.
Of course, players who are new to online gambling or so far, have played at a limited number of gambling sites, would want a place which has an impeccable reputation. Safety and reliability are extremely important, especially when it comes to betting on progressive games – players tend to make larger deposits and bets that are higher than usual. In addition, you will need a trustworthy casino that will pay out the jackpot as quickly as possible no matter how huge it is. Speaking of jackpot payouts, players should also check whether the casino has a policy of limiting all withdrawals or there is an exception to the max cashout limit when a progressive jackpot is won.
Progressive Jackpot Withdrawal
Winning the jackpot is undoubtedly an incredible experience. For most players, this is an unforgettable moment even if the amount they win is only $100. But it is the huge jackpot of several million that will blow your mind and change your life forever. It is an overwhelming experience for casinos, too. Often, they cannot afford to pay out such huge amounts of money. That is why jackpots, especially in online casinos, are usually paid out by the game developers.
The more important aspect of jackpot withdrawals, however, is how your winnings are paid. Many of the large brick-and-mortar casinos give players a choice – they can collect the entire amount of the prize at once, or they can receive annuities over the course of 10 or 20 years. The majority of online casinos, if not all, have fixed cashout limits that are based on a weekly or a monthly basis. In other words, you cannot withdraw more than $5,000 or $10,000 per week, for instance. And while this is not a problem with little wins, it certainly becomes an issue when talking about jackpot withdrawals.
The reality is that retrieving a huge win from an online casino may take months and even years if the gambling operator maintains a strict withdrawal policy. Fortunately for jackpot hunters, there are many casinos that do make an exception to this rule. They will pay you out in full if it is a progressive jackpot win.
Bet Sizes
There are not many strategies or systems you can use to improve your winning chances in progressive slots. One of the most important things, however, is to check what amount of money you need to bet in order to qualify for the jackpot. Many progressives allow you to play for the big prize only when placing max bets or at least the maximum amount of coins. Different games have different rules, so before putting your money in a particular slot, you should check its pay table and rules.
For instance, some jackpots can be unlocked only when playing with max bets. But there are others which can be won during a randomly activated bonus game. Of course, the bet size is essential, as it may decide whether you will end your play session as a millionaire or will lose every penny you have. The best chance of winning the jackpot is if you are betting on all pay lines and in most cases, the maximum number of coins.
What you can do to continue playing for longer without wagering your entire budget in 5 minutes is play with low-value coins. Another good strategy is to change the currency you play with if the jackpot remains the same amount when converted between different currencies. For instance, you can bet $10 per spin and in Euro, the bet size that will qualify for the jackpot will still be €10. However, while the jackpot in US dollars is $1,000, in Euro it will be €700. This means that a bet in US dollars has a lower real value, yet placing it, you can win the same jackpot offered to Euro players.
The Biggest Progressive Jackpots Won
The highest progressive jackpot payout ever recorded is $39.7 million. It was hit in the Excalibur Casino in Las Vegas on one of the most famous slot games, IGT's Megabucks. Until recently, Megabucks was available only as a physical slot machine across numerous gambling facilities around the world but IGT has also added it to its portfolio of online games. Online slots, on the other hand, still have not reached such high payouts but they are quickly gaining popularity and making more and more players instantly rich.
Mega Moolah, for instance, is known for the big payouts given quite regularly to players from all over the world. In 2015, the game often called "The Millionaire Maker", gave a British army soldier £13,213,838.68. This happened at Betway and the soldier, J. Heywood, managed to get the jackpot by placing £0.25 bets. In fact, Mega Moolah has made a lot of people rich – in 2016, Canadian Marcus Goodwin took home CA$11,633,898, while just a few months before that, a Maori man in New Zealand pocketed NZ$10,144,395.82.
Another mind-blowing payout was the unexpected win of €17,861,813 in January 2013 at Paf Casino. The lucky winner was an anonymous Finnish man who got the right combination of symbols while playing NetEnt's Mega Fortune. Previously, in 2011, that same game paid out €11,736,228 to a Norwegian student who was trying his luck with free spins. Other slots from NetEnt have also been quite generous – on November 23, 2012, another unnamed Finn became richer by exactly €8,636,041.54 while playing Arabian Nights. One of the slots by the same developer that is known to be won regularly is Hall of Gods. The biggest payout registered from it is €7,820,888, but players are hitting the jackpot approximately twice a year.
The highest mobile jackpot payouts have been at Microgaming's Mega Moolah slot. On August 28, 2016, a woman was playing the popular game from her mobile phone and managed to hit the jackpot taking €7,968,311.26. At the time, this was the biggest mobile win ever recorded. But this changed in less than a year when in April 2017, a mobile player at Tipico Casino became an instant millionaire claiming the incredible sum of €8,012,153.35.
Progressive Slots FAQ
What Is the Difference between a Jackpot and a Progressive Jackpot?
The typical jackpot in many casino games is a fixed amount which can be won by hitting the rarest and highest paying combination, such is the case with slots and video poker games. Progressive jackpots, on the other hand, come with an easily recognizable jackpot meter. These jackpots are pools of money "fed" by a portion of all bets placed in certain networked games. Some progressives are not linked with the games in other casinos, but the accumulation of the jackpot in them works the same way. As a result of the constant betting on these games, the money pot rises until the jackpot is won. In some cases, it can reach millions of dollars, but usually, progressive jackpots are in the 6-figure range.
Is It Possible to Say When You Can Win a Jackpot?
No. Predicting when a progressive slot will pay out the huge jackpot is impossible because these games are random. They have no pattern or a system that determines when they are "due". Slot machines in land-based casinos and online slots are governed by complex computer software called Random Number Generator. The symbols landing on the reels when you push the Spin button are nothing more than graphical representations of what has already been determined by the random numbers generated by this piece of technology.
How Much Will I Spend on Average Playing Progressives?
The amount of funds placed as bets on progressive slots would depend on the player. Most experts recommend that if you are playing for the jackpot, it is best to bet maximum coins, as this is usually a requirement in order to qualify for a jackpot win. However, this is not the case with many of the popular progressives right now. In some of them, you do not need to qualify and the bonus jackpot round is triggered randomly. In others, you can bet $5 per spin and still qualify for the jackpot game – these are known as penny slots and they are much more accessible than the average progressive game.
How Can I Withdraw When I Win the Jackpot?
Cashing out after winning a big jackpot is different for land-based and online casinos. Traditional establishments in Las Vegas, for example, pay out your winnings at once, on the spot, with one exception – really huge jackpots are paid out in annuities and you can receive you multi-million prize over the course of 25 years. Online, you will be limited to withdrawing $2,000-$5,000 per week or $15,000 per month, for instance. Most web-based gambling operators have specific jackpot rules in place and they can allow you to cash out the entire sum all at once or over the course of several months.
Progressive Slots Glossary
Bankroll
Bankroll is the amount of money a player has in his or her gambling balance. This is the money you play with and it is essential to manage it properly. Most experts recommend putting daily limits on betting in order to maintain your bankroll. This amount of play money will also determine what games you will play and how you will play them – a higher bankroll allows you to play more spins on progressive jackpot slots or to sit at a high stakes poker table.
Bonus Round
In progressive slots, bonus rounds or bonus games are usually played for winning the jackpot. Bonus rounds are activated during normal play in different ways. They can be triggered by hitting three or more Scatter symbols or special Bonus symbols, or they can be triggered randomly. Each slot has a different bonus round which is typically on the theme of the game and can include multi-level arcade games, Pick Me games, matching symbols games, and others.
Coin Size
This is the value of the basic bet on a single spin and refers to the denomination the player has chosen – for instance, $0.01, $0.10, $0.25, $0.50, etc. When placing bets on progressive slots, it is always best to play with maximum bets – or to choose the max coin size ($5 or $10), the max number of coins per line (usually up to 10), and the number of active pay lines.
Fixed Jackpot
Most slots have fixed or static jackpots, which means that the highest payout in these games will remain the same no matter how many players are betting on them.
Flat-Top Slots
Flat-top slots are the basic, regular slots which, instead of progressive jackpots, offer fixed top payouts.
Jackpot Meter
The jackpot meter in a progressive game displays how quickly a progressive jackpot is rising. In slot machines across land-based casinos, this meter is placed on top of the game and attracts players with large numbers and bright lights. In online slots, the jackpot meter can be anywhere.
Loose Slots
Loose slots are those slots that have a higher return percentages and respectively, lower house edge. They are not easily recognized, however, because very few casinos have made the RTP percentages public. Slots that tend to return less in the long term are often called "tight".
Max Bet
The maximum bet, or max bet for short, is the largest amount of money a player can bet per spin. By choosing it, you have a chance to play for the highest payout and this is why most slot games have a Max Bet button.
Pay Line
In slots, pay lines are the positions on the reels where matching symbols should land in order to collect a payout. In the past, slot machines had a single pay line which ran horizontally across the middle of the reels. Modern video slots, including many progressives, have multiple lines (up to 100) which come in shapes such as zig zags, diagonals, Vs, and many others. In order to increase their chances of hitting the jackpot, players should try to bet on all pay lines available.
Pay Table
Every slot game has its specific pay table – a chart which contains information about all the pay lines in a game and the respective payouts for each combo. It also displays all special symbols and what they do, and most importantly, whether the game has a separate bonus round where the jackpot can be won.
Progressive Slots
Progressive slots are those games which come with progressive jackpots – combined pots where the money comes from all bets placed on the game. Usually, these slots are linked in large networks, which allows the jackpots to rise extremely quickly.
Return Percentage
The return or payback percentage (RTP) of a casino game shows what portion of your total bet you can win back in the long term. Some games such as blackjack offer high returns if they are played with a perfect strategy. Slots, on the other hand, are games of luck, so no strategy can increase their return percentages and they usually range between 88% and 97%. The expected return for progressives is even lower.
Seed
This is the preset amount of money progressive jackpots start from. This level varies significantly across different games and different software providers, as they are the ones that provide these initial funds for the combined pot of the progressive jackpot. Once a player hits the big prize, the jackpot resets to this basic level. The seed value can be $100, $1,000, or $1,000,000 and it is usually one of the contributing factors to the popularity of a particular game – if the jackpot started from $15, no one would want to place bets on it, knowing the tiny odds of winning.