For thousands of players around the world, video poker is a relatively simple, highly lucrative, and very exciting way to gamble. While the game appeared in the middle of the 1970s, it gained popularity in the following couple of decades as it developed into more modern variations and more diverse formats. Today, mobile gambling has grown into a multi-million industry and a large part of this success can be contributed to the mobile video poker and the fact that more and more casino players prefer to open their favorite games directly from their phones and tablets.
Video poker is an interesting hybrid between the simple, random machine games and the much more complex game of poker, which requires lots of skills and knowledge in order to win. Playing video poker, however, is not as difficult, while giving quite high returns compared to other automated casino games such as slots. Placing bets from a mobile device is even easier and makes gambling not just entertaining, but also a comfortable and convenient activity that is no longer limited to traditional brick-and-mortar facilities or desktop-compatible online casinos. Today, you can have your favorite casino games, be it slots, video poker, or table games, in the palm of your hand. Moreover, you can place bets at any time and any place.
A large number of video poker games are available to mobile players and there is hardly anything that differs from the traditional video poker game play. Versions such as Jacks or Better and Deuces Wild translate seamlessly to touch screens and smaller devices thanks to their originally virtual nature. Mechanical poker machines also existed – around the end of the 19th century and the beginning of the 20th century, but they were more precursors to slot machines rather than to video poker games which appeared much later. Most players will find it extremely easy to navigate through the mobile casino sites and the many apps that are being developed especially for gambling from portable devices.
Some of the largest casino software developers are creating special mobile versions of their games. Other games are built in such a way that they can run on almost any platform and can be opened from any desktop or portable device. The number of mobile video poker games is constantly growing and today, you can find tens and even hundreds of video poker variations for mobiles.
Benefits of Playing Video Poker on Mobile
Playing video poker from a mobile phone or a tablet is not so different from playing while sitting in front of a computer screen. It comes with a number of benefits, however. It is much easier and more convenient to play a game during a long commute, for instance than having to go home, so that you can play. And it is much easier than actually going to a local casino or a gaming room. In many regions of the world, gambling facilities are illegal or have age-related or other restrictions. Online and mobile gambling, on the other hand, are allowed as long as you are playing in a legal and fully licensed online casino. But there is more to mobile play than just its accessibility and the convenience it brings to gambling enthusiasts.
Many casino players tend to spend hours on their favorite type of game while playing at a traditional desktop gambling site, not to mention those who are betting all their money at land-based casinos. Playing slots and video poker games can easily turn into a routine activity and you can lose yourself in the enthralling music of the slot machines, the bright lights of the games, and the dark atmosphere of the casino. Gambling sites are designed in a similar way – they can cause poor judgment and make you lose track of time. Mobile play simply prevents this from happening, especially if you are playing on the go.
More Benefits of Playing Video Poker on MobileThe only thing mobile users should take into consideration when playing video poker is that they need to be focused during their betting session. Unlike slot games, video poker is much more than a game of chance and in order to win, you need to know the basic principles and follow the game. Failing to stick to the right strategy for the particular video poker variation you are playing usually results in long-term losses.
Due to the limitations of the mobile technology, mobile games tend to have lower quality graphics than the games available through desktop websites. However, video poker games traditionally are less graphically intense than video slots, for instance, as video poker is essentially played with only cards. There is no need for complex designs, high-quality animations and 3D effects that you would find in modern slots. As a result, most of the mobile video poker games are just as good and visually appealing as their desktop counterparts. In fact, their graphics are remarkable and this is despite the fact that this technology was not even available a decade or two ago.
Mobile Video Poker Technology
In recent years, mobile technology has grown astronomically to the point where we no longer need traditional computers, at least when it comes to daily activities, Internet browsing and entertainment. Mobile phones and tablets are used for shopping, watching movies, social networking, and yes, gambling. Today, portable devices have much more processing power, storage space, and come with more advanced software than ever. For this reason, casinos are able to offer their games on mobiles.
There are two ways to play mobile video poker – through a mobile application or on the mobile-enabled site of a casino. In the beginning, online casinos offered only mobile versions of their sites which performed quite poorly and came with only basic features and only just a few games. With the development of native applications, video poker players now can enjoy better graphics quality, impressive sound effects, and a truly personalized experience.
Most apps are available for iOS devices and can be downloaded from the Apple Store, but some casinos also create applications for Android phones and tablets. Unlike iOS apps, these applications are usually not found in the official Google Store, as the company has quite a restrictive policy regarding gambling-related apps. These can be installed from the casino websites directly and are also completely free. Users of Windows-powered Phones, on the other hand, can play mobile games only in-browser.
Screen Fit and Touch Technology
One of the most important things for online casino operators is to make sure their page appears correctly across all devices and screen sizes. If not done properly, resizing may lead to pages that are much bigger than the screen of an average smartphone, which is around 6 inches.
Difference with Desktop Video Poker
The way you interact with mobile video poker games is quite similar to the traditional play in land-based casinos or online while sitting on a desktop computer. The reason for this is that originally, video poker was created as a virtual game, not a physical or a mechanical one, as it was with the first slot machines.
Gaming Experience
As mentioned above, playing video poker from a smartphone or a tablet does not differ significantly from the desktop gaming experience. The goal remains the same – the player needs to win by getting the best hand possible with the five cards that are dealt. There are two draws and after the first one, the player chooses which cards to hold and which to change.
Screen Fit Additional TipsThere are also casino sites which, when opened from a portable device, have a smaller text, instead of being "shrunk to fit". This is a common challenge online casinos often face when moving to mobile.
Another characteristic of mobile casinos is that they are compatible with devices with touch screen capabilities. For many players, it is much easier to place bets from a touch screen where they can control all in-game features with a swipe of their fingers. Although this technology is relatively young, it has already gone through many improvements. Today, you can do practically everything from the display of your phone – shopping, reading, or playing casino games.
More Differences with Desktop Video PokerMoreover, you would find the same variations of video poker in brick-and-mortar facilities, on desktop and on mobiles. While there is no difference in the gameplay between mobile and desktop video poker, the graphics are not always equally good when you play the game from a hand-held device. The size of the screen is certainly a factor, but the truth is that generally, video poker does not feature complex graphics or elaborate animations. These games look rather simple compared to many of the modern video slots, for example, which are much more colorful, complex, and interactive. So, mobile games often bring you almost the same smooth, pleasant user experience that you would normally get if you are playing from a computer.
Gaming Experience Additional TipsAfter a new set of cards is dealt, the computer determines whether you have a winning hand or not. One thing every new player would notice immediately when opening a video poker game on a handheld device is that it would automatically adjust its size to the size of the screen. In most cases, there is an Auto Rotate, whether this function is activated on your phone or not. Usually, the Casino Lobby link or any menus are in the form of compact buttons in one of the corners of the screen, so that the player can enjoy the game more comfortably and without any distractions.
Mobile Video Poker Casinos
Many of the modern online casinos are offering their customers native mobile apps which are designed specifically for one purpose – playing from smartphones and tablets. Compared to mobile compatible casino websites, they tend to perform better, while having more interactive features and a larger number of games. This is not true for all mobile sites, however, as some of them are being built with mobile use in mind. Such mobile optimization can be noticed immediately as the site design resembles an application, featuring larger icons, easy Sign In/Register buttons, and more convenient menus.
Mobile Video Poker Casinos Additional TipsWhen choosing a good mobile casino for playing video poker, players need to take several things into consideration. Functionality is among the first ones, along with security and user-friendliness. Before registering an account at a particular casino, players should also pick a mobile site or an application which would give them access to a wide variety of games. In most cases, you will be able to play around a hundred slots, several video poker games, and casino classics such as roulette, blackjack and poker. Below, we have compiled a list of some of the safest and most convenient mobile casinos for real-money video poker.
Ignition Casino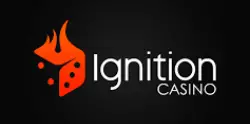 Ignition Casino is a modern gambling site that operates in several currencies but is oriented toward Bitcoin payments. As a new online casino, Ignition is fully mobile compatible and can be opened from almost any type of mobile device. This is a betting site which offers a nice collection of casino games in combination with a separate poker room. The software is provided by RealTime Gaming, along with several other game developers, so players can enjoy a nice variety of slots, video poker and plenty of virtual table games.
Ignition Casino Additional InformationIgnition Casino does not have a native app you can download and install, but it is easily accessible through the web browser on your iOS, Android, or Windows-powered device. The design closely resembles the desktop site and players can log in, register, and make payments from their phones. You can also play for real money or in a practice mode without even registering at the casino. Of course, the number of mobile games is limited in comparison with what is offered on the original casino site. However, players can enjoy a nice selection of titles in the video poker department – Jacks or Better, Joker Poker, Double Double Bonus Poker, and Bonus Deuces Wild. There are also several 3 and 10-hand versions of the classics.
Cherry Casino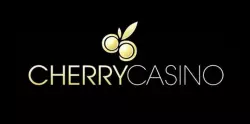 Cherry Casino was first established in 1963 and remarkably, after going through a lot of changes, it is one of the best looking mobile casinos today. It has a mobile optimized site which can be accessed from any iOS or Android device, retaining its functionality and visual appearance. The mobile version is incredibly convenient and easy to use. It comes with fast loading times, great performance and crisp graphics, while the games run beautifully, as they are perfectly adjusted for smaller touch screens.
Cherry Casino Additional InformationPlayers can open Cherry Casino on their phones or tablets by loading its address in the web browser of the device. They can sign in, manage their accounts and play online slots, progressive games, virtual table games and even live roulette from their phones. Although there are not many video poker titles available for mobiles, those on offer should be able to satisfy most novice and experienced players. They can be found under the Table Games category in the lobby and include Jacks or Better, Joker Poker, and Deuces Wild. Traditional single-hand or multi-hand games can be played, depending on your experience level and bankroll.
The mobile version of Cherry Casino also has a sports betting section and comes in several languages – English, German, Swedish, Norwegian, Finnish, and Japanese. The casino is fully licensed and works with the largest and most respected software developers – Microgaming, NetEnt, and Play'n GO are just some of them.
Casino Action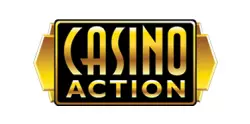 Casino Action is a safe, reliable online casino powered by Microgaming and offering a good quality mobile site for playing on the go. A large part of Microgaming's slots, video poker games, roulette and blackjack titles are available on desktops and despite the limitations of mobile technology, there are hundreds of mobile games at Casino Action. Players opening the casino from their Android or Windows Mobile devices can play the games directly in-browser, as there is no application available for these operating systems.
Casino Action Additional InformationUsers of iPhone and iPad, however, can head to the App Store and pick one of the three Casino Action apps. One of the very few differences between them is their graphics quality – players can download the casino in HD. There are plenty of games you can bet on, including slots and virtual table games, and, of course, video poker. In this category, you can choose from popular Microgaming titles such as Jacks or Better, Bonus Deuces Wild, Deuces Wild, Aces and Faces, Double Double Bonus Poker, and others. The casino posts the return percentages of all games, so you can choose the most lucrative ones.
The app requires iOS 7.0 or a later version and is compatible with iPhone, iPad, and iPod touch.
Slots.lv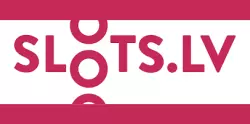 Slots.lv is one of the few online casinos which have desktop and mobile gaming libraries that are almost equally good and diverse. The casino is relatively new and the software is provided by several developers such as RTG, Betsoft, and Rival Gaming. The gaming collection consists of hundreds of classic and video slots, video poker games, blackjack, craps and many other casino classics. And the majority of them are available for mobile play – among the mobile video poker games, in particular, are Jacks or Better, Joker Poker, Bonus Deuces Wild, and Double Double Bonus Poker. There are also several multi-hand variations.
Slots.lv Additional InformationThere is no need to download any application to play at Slots.lv from your phone or tablet. The mobile version of the casino is supported by almost all platforms, so it can be opened from nearly every Android, iOS, Windows, or BlackBerry device. Interestingly, the gambling operator accepts Bitcoin payments, so an increasing number of online gamblers are choosing it as a preferred destination for real-money play. Bitcoin is the most popular cryptocurrency, which provides users not only with convenience and the opportunity to authorize instant monetary transfers, but also safety and anonymity over the web.
Eurogrand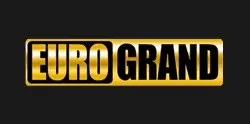 Eurogrand is a classy, beautiful online casino which is accessed from a downloadable computer software and available for all mobile devices. The casino is a safe, reliable, and fun-filled destination for fans of slots, table games and video poker. There is also a nice range of live dealer games and progressive slots, so there is certainly something for everyone. The software is supplied by Playtech, which is a guarantee for an excellent gaming experience. In addition, the casino has attractive promotions, cash giveaways, as well as 100% Deposit Bonus up to $1000. New players also receive 25 free spins and are immediately enrolled in a Loyalty Program.
Opt in required. Min deposit $10. Max bonus $1000. 40x wagering requirements on bonus amount and free spins bonus funds. Bonus and free spins expire 7 days after opt-in. New Customers only. Player currency, country, game restrictions & terms apply.
EuroGrand Additional InformationMobile players can easily play for fun or for real money at Eurogrand by opening the casino in the browser of their phone or tablet. Android users also have the option to download a dedicated app from the casino site, while owners of iPhones and iPads can get the iOS app from Apple's App Store for free. The mobile app gives access to nearly 100 slot games from Playtech's gaming portfolio, as well as to various roulette and blackjack games. There are also several video poker games, all designed especially for mobiles – Jacks or Better, Joker Poker, Two Ways Royal, and more.
Luxury Casino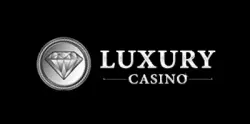 Luxury Casino is another Microgaming casino and just like most of the sites powered by this gaming studio, it offers a nice mobile version. From desktops, players can access the games via the Flash Casino or after downloading and installing the casino software. Mobile users are able to enjoy a large part of the games and all casino features in an instant-play mode, with the exception of iPhone and iPad users. For them, Luxury Casino has created a special iOS app which can be downloaded for free from the App Store.
Luxury Casino Additional InformationThe app works beautifully on modern devices running on iOS 7.0 or later. Through it, players can log in, play games and even claim the Welcome Package of up to £1,000 on their first five deposits. The featured games include popular slots like Immortal Romance, Thunderstruck II, and Hot as Hades. Of course, all the famous progressives from Microgaming are available, as well as a nice range of video poker games. Among them, you can find Jacks or Better, Aces and Faces, Double Double Bonus Poker, and several others. The mobile site has even more video poker variations, including Microgaming's Power Poker games.
VideoSlots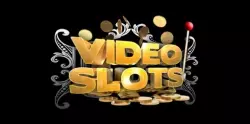 Whether you are fans of online slots, video poker or classic card and table games, VideoSlots is certainly one of the best mobile casinos to play at. Currently, VideoSlots offers one of the largest mobile gaming libraries with over 700 titles across all categories – slots, table games, video poker, and progressive jackpots. The casino does not have a native app but instead, it is accessible in-browser and comes with a stylish, fun and user-friendly design. Users of iOS, Android, or Windows devices can register, manage their accounts and authorize payments with just a tap or two on the touch screen.
VideoSlots Additional InformationUnder the video poker category, you will find Deuces Wild, Aces and Faces, Aces and Eights, Jacks or Better, Bonus Deuces Wild, and others. The games are provided by various software developers, including NetEnt, Microgaming, Play'n GO, Playtech, NYX, iSoftBet, and many others. VideoSlots also accepts numerous payment methods and various currencies, which has made it a popular choice in a number of countries across the world. The casino holds licenses for gambling operations from Malta, Curacao, and the UK.
Yako Casino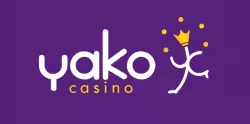 Yako Casino is a new online casino but it has already gained popularity among the fans of casino games. It hosts over 1,200 games from industry giants such as NetEnt and Microgaming, along with other software developers such as Amatic Industries and Evolution Gaming. The casino is apparently tailored to European audiences, as it supports English, Norwegian, Swedish, German, and Finnish languages. However, it operates in various currencies – EUR, GBP, CAD, NZD, INR, and more.
Yako Casino Additional InformationThe casino site translates ideally to mobile environments – its layout seems to be created with mobile use in mind, it adjusts perfectly to smaller screens, and its design works well on touch-based devices. There is no native app you can download to your phone or tablet, but the mobile casino site is compatible with almost all modern portable devices, irrelevant of the platform they run on, Android, Windows, or iOS. The mobile games you can play at Yako Casino include popular slots especially created for mobile play – Starburst Touch, Emoji Planet Touch, Jackpot 6000 Touch, and more. There are also various progressive slots, table games, and classic video poker styles you can choose from.
Golden Tiger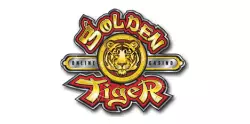 If you are looking for a respectable, secure and really entertaining mobile casino which offers high-quality games from Microgaming, you should definitely try Golden Tiger. This is a popular online casino which has a downloadable software and a Flash Casino, as well as an instant-play mobile platform which is available to users of iOS, Android, and Windows-powered smartphones. Despite the lack of a mobile app, the casino provides its mobile customers with a smooth and enjoyable gambling experience, along with plenty of exciting bonuses and promotions.
Golden Tiger Additional InformationMobile players can place bets on a wide variety of casino games such as slots, blackjack, roulette, and more. In the video poker department, they can play some of the simplest variations such as Jacks or Better, Tens or Better, or Deuces Wild. The casino has a simple, convenient lay out, so players should have no difficulties navigating and finding anything they need in a few seconds. All games load quickly, while the site functionalities such as Log In, Cashier, or Live Chat work seamlessly.
Casino Max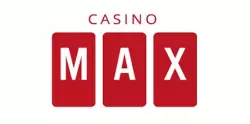 Casino Max is a new gambling site powered by RealTime Gaming and licensed under the jurisdiction of Curacao. It hosts a wide range of RTG games – slots, table and card games, bingo games, and video poker. Among the most played video poker variations on the site are the classic, single-play versions Jacks or Better, All American, Double Jackpot Poker, and others. In addition, there are many multi-hand variations where players can bet on up to 52 hands at once. In fact, most RTG video poker games are available in both single and multi-hand formats.
Casino Max Additional InformationCasino Max has a mobile compatible site so that you do not need to download a special application to your phone or tablet if you want to play on the go. The mobile version allows you to play for real money after logging in and making a deposit. You can also claim your welcome bonus directly from your phone or tablet, request a withdrawal, and manage your account.