Dream Catcher is an exciting live casino game based on the classic Wheel of Fortune games that can be found in larger casinos across North America, Europe, and Macau. It was launched in 2017 by Evolution Gaming as a new and interesting addition to its large portfolio of standard live dealer tables for blackjack, roulette, and baccarat.
With its massive spinning wheel, elegant dealers, and extremely simple rules and gameplay, Dream Catcher is a completely different type of game, however. The classic Money Wheel games, also known as Wheel of Fortune, Lucky Wheel, or the Big Six have been popularized for decades in land-based casinos and TV show games. They are entertaining and easy to play, completely based on chance, and can offer huge jackpots to lucky players.
With Dream Catcher, Evolution Gaming has brought this fun format to online casinos and now, it can be played for real money from any computer or mobile device. It is streamed in real-time from the company's professional studio where lights and multiple cameras are installed in order to deliver the immersive experience of the game to each and every player. The wheel, crafted exclusively for Evolution by TCSJOHNHUXLEY, is in the center of the studio, of course.
Basic Rules
Just like the typical Lucky Wheels found in online casinos, Dream Catcher is a random game played using a large vertical wheel, which is divided into sections. This new take by Evolution Gaming comes with a great twist – it has two multipliers that boost the potential winnings even more. In addition, this is a multi-player game and players can talk to each other via the Live Chat window in the bottom left-hand corner of the screen. So, what are the exact rules of this game?
The rules and gameplay of Dream Catcher are extremely easy, which make it the ideal choice for players who are trying a Live Casino online for the first time. The game allows multiple players and it is hosted by one of the Evolution dealers. Note that unlike most live casino games, Dream Catcher is available 24/7, so it can be accessed by players from all around the world and at any time. The wheel has 54 sections, marked with different numbers from 1 to 40 and some numbers appear more frequently than others. Two of the segments are special, however – displaying 2x and 7x, and they represent additional multipliers that apply to the standard payout.
The game session starts when the small tab above the Virtual Board turns green and displays Place Your Bets. Players choose their stake and place it on any of the six options – 1x, 2x, 5x, 10x, 20, or 40x, spread across the 52 main sections. Each of these represents the true value of the payout, i.e. 1, 2 or more times the amount of the bet. Once the tab deactivates, the betting time is over and the dealer spins manually the wheel. When the wheel stops moving, the tab bar turns yellow and displays the outcome – all players who placed a bet on the winning section, receive the respective payout.
But what happens when the wheel stops at the multipliers? This is when the game gets really interesting. When this happens, all bets remain at their places and the dealer spins the wheel for the second time. The final payout is the stake multiplied by one of the six options (from 1 to 40), which is then multiplied by either 2 or 7. When the wheel stops on multipliers twice or even more in a row, the payout will be multiplied by the product of all multipliers that have appeared in this round.
The payouts are extremely important, but before that, it is important to understand that players do not bet on the particular sections of the wheel. Rather, they bet on one of the six possible values represented by each pocket. In other words, if they bet on 5, they will have 7 opportunities to win, as the wheel has seven sections marked by 5.
Live Dream Catcher Money Wheel Gameplay
Payouts and RTP
As we have already established, there are six different values players can bet on and while some of them appear multiple times on the wheel, others are represented by a single pocket. Naturally, the values that appear more pay out less, while those values that are less likely to hit offer the larger payouts. In addition, the different values come in different colors.
1 – 23 pockets in yellow, odds 23/54, pays out 1:1
2 – 15 pockets in blue, odds 15/54, pays out 2:1
5 – 7 pockets in purple, odds 7/54, pays out 5:1
10 – 4 pockets in green, odds 4/54, pays out 10:1
20 – 2 pockets in orange, odds 2/54, pays out 20:1
40 – 1 pocket in red, odds 1/54, pays out 40:1
Multipliers 2x in silver, 7x in gold, odds 1/54
The odds displayed above can be, in fact, quite misleading because they cannot fully describe the likelihood of winning or losing of every bet. If there were no multipliers, the maths would be quite clear and the expected returns of the game would not be attractive enough to make it so popular. The two multipliers, however, allow players to win more on average. For instance, we bet on 10 and when the wheel stops spinning, it hits the 7x multiplier. This means we neither win nor lose the bet – it remains for the next spin.
As these multipliers can appear consecutively an infinite number of times, researchers have concluded that we need an average multiplier on every bet – it can be represented as 52/45, or 1.5555. In order to calculate the RTP (Return to Player), we will need to put the probability of winning of each bet and its potential payout in an equation. Let's see the RTP for the bet on the value 10 – its probability for winning is 4/52, while the potential payout will be 10+1 (the winning plus the original stake, which is returned to us).
This is how our equation for the RTP of the 10 bet would look like:
(4/52) × (10 × (52/45) + 1) = 96.58%
In fact, this is the bet that has the highest RTP in Dream Catcher. To explain it in another way – this bet has the best risk to payout ratio and players can expect to win back 96.58% of their total wagers on average. The difference to 100% would be the house edge of the bet and in this case, it is 3.42%. Depending on the bets players prefer to make, the game has an RTP ranging from 90,57% to 96,58%. These are the house edge percentages for all possible bets in Dream Catcher:
1 – 4.66%
2 – 4.49%
5 – 8.76%
10 – 3.42%
20 – 7.26%
40 – 9.19%
How to Play Dream Catcher?
As we can see from the previous section, playing Dream Catcher does not require any special knowledge or skills. The outcome of each spin is purely dependent upon chance and this is why no strategies or betting systems can change the odds. However, players are allowed to bet on different values instead of only sticking to one value and color. This way, they can cover more sectors with their wager and increase their chances of winning.
For example, if we opt for 2, 10, and 20, we cover 21 sections or 38.89% of the wheel. They key is to adjust our stakes properly – as 10 and 20 have a lower probability to hit, we need to make sure that a winning bet on 2 would compensate our losses. This is why on 2, we bet as much as we bet on 10 and 20 combined. If we place a $5 chip on each 10 and 20, we should place a $10 chip on 2. When the wheel stops on 2, we lose $10 but we receive $30 ($20 payout plus our original $10 stake). If 10 or 20 hit, the profits will be even greater.
Combination bets are very useful when playing Dream Catcher but players with limited bankrolls should stick to the 2 and 10 sectors – and even to the 1 sector as it brings the lowest risk (even though the payout is even). Those who have a greater tolerance for risk and can afford to lose multiple spins in a row may opt for betting on 10, 20, and 40. Betting on 5, however, is not recommended as this option has a high house edge without offering an equally good payout.
Last, but not least, although the potential winnings are theoretically limitless as multipliers are stacked, there is a maximum payout allowed in the game – $/£/€500,000, depending on the currency players have chosen.
Choosing Where to Play Live Dream Catcher
Although Dream Catcher is a relatively new game, it has quickly become popular in the past two years and now, it can be found in a large number of online casinos. Moreover, it is among the hottest titles by Evolution Gaming and as live casinos are currently all the rage in the online gambling industry, chances are that the majority of well-established casino platforms will offer the game. Prior to registering a user account at a casino of their choice, however, players need to take several things into account.
Checking whether the casino operator is fully licensed should be done first and foremost. The operating license from a respectable institution like the Malta Gaming Authority or the Gambling Commission in the UK indicates that the casino and its managing company comply with the relevant legislation and meet the high standards for security and fairness. As Dream Catcher is available only in real-money mode, players will need to make a deposit before trying their luck with it. So, the speed of the payments is essential, as is the presence of safe and reliable payment methods that are suitable to the player.
In addition, the usability of the casino platform should be taken into consideration – if it is a Flash casino or it requires a software package to be downloaded, whether it is mobile-friendly and Dream Catcher can be played from phones and tablets, whether the casino functions well and is easy to use, etc. Last, but not least, players can also look for gambling sites that offer exclusive bonuses for live casino games.
Popular Live Dream Catcher Casinos
As we mentioned above, there are many online casinos that have fantastic Live Casino sections powered by Evolution Gaming. Not all of them, however, offer Live Dream Catcher as some operators focus on providing classic games such as blackjack, roulette, and poker. Still, players can choose from a large number of casinos that give access to this entertaining, Money Wheel-style game. Below, we have picked several casinos that come with exceptional gaming content, tempting bonuses, and a Live Casino product that stands out with beautiful, HD quality of the streams.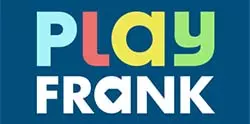 Finding a good, reliable, and fun online casino to play Live Dream Catcher may not be an easy task and this is why PlayFrank Casino is our first choice. From the moment you open the site on your computer or smartphone, you can tell
the gambling platform covers all the bases and much more
. It is a fully regulated and licensed by the UK Gambling Commission and the Malta gaming Authority; it works with only trusted, independently audited software; and it offers a diverse collection of virtual casino games, slots, progressives, and live dealer games.
PlayFrank Additional Information
Opening PlayFrank's Live Casino is just like stepping into a Las Vegas casino – you are warmly welcomed by professional dealers, while the variety of gaming tables is immense. The casino hosts many roulette, blackjack, and baccarat tables, but it also caters to those who love the unpredictability and thrill of Dream Catcher, the interactive, immersive live game where the wheel can make your dreams come true, especially if they include winning of a huge jackpot.
Leo Vegas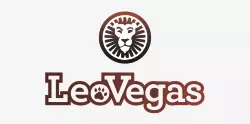 Having one of the largest and most diverse Live Casino offerings today,
LeoVegas is certainly among the best bets for those who want to try their luck in Dream Catcher
or one any other live dealer game. With a vast array of live casino tables for blackjack, roulette, and baccarat, the casino is dedicated to bringing the best of land-based casino action to its desktop and mobile platform.
Leo Vegas Additional Information
The stakes range from a few cents to over $5,000 per gaming round, so there are plenty of games even for high-rollers. Along with the VIP Live Lobby, players can also enter the exclusive Chambre Séparée, a bespoke live casino with special bonuses and promotions, professional dealers, and unique games. In fact, the casino also developed a new Live Casino Welcome Bonus for its new players from the United Kingdom – they can enjoy a bonus of up to £250 on their first deposit.
With its mobile-first approach, LeoVegas has created a smooth, interactive, and truly state-of-the-art Live Casino for all iOS and Android devices. But its Casino and Sportsbook sections are equally diverse – members have access to more than 1,000 slots, virtual card and table games, video poker variations, and nearly 40 progressives. Sports betting fans can enjoy competitive odds on multiple sports and thousands of markets.
Karamba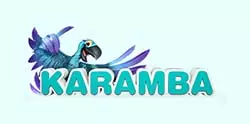 Launched in 2005, Karamba is yet another online gambling platform that has created
premium-quality Casino, Live Casino, and Sportsbook products
. Its Live Casino, in particular, is quite impressive, offering various games from Evolution Gaming, including the fun and exciting Dream Catcher. Using the latest technologies in this industry, Karamba manages to offer fast, TV-quality streaming of live roulette, blackjack, and baccarat games to desktops and mobiles.
Karamba Additional Information
Its Casino section is equally entertaining and even more massive, featuring several hundred slots, virtual table games, progressives, and more. But the gaming collection is just one of the many factors that contribute to Karamba's popularity – the casino is fully dedicated to creating a safe, reliable, and transparent gambling platform for its customers. It holds licenses from Malta and the UK, which allows it to welcome players from various countries around the world. With its great range of internationally accepted payment methods and multi-lingual interface and support, it strives to be one of the top online casinos on a global scale.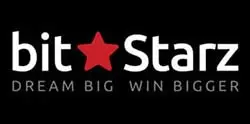 BitStarz is a trusted,
safe and entertaining online casino that accepts Bitcoin payments
and allows players based in various countries to enjoy Dream Catcher at any time of the day or night. Welcoming players from nearly everywhere around the world, BitStarz is one of the few US-friendly casinos on the Internet. Its browser-based platform by SoftSwiss features gaming content from a wide variety of software providers, including Evolution Gaming, NetEnt, and Betsoft.
BitStarz Additional Information
Along with the hundreds of slots, video poker variations, and plenty of virtual table games, the casino offers a chic Live Casino with dozens of gaming tables. Its owner and operator, Direx N.V. is fully licensed under the jurisdiction of Curacao, so it is authorized to provide remote gambling services to customers all over the globe. The casino site has a user-friendly interface, and elegant black theme, and a visually stunning design that would appeal to all casino fans.
The number and variety of games in the lobby – there are over 850 titles by more than twenty different studios, should be enough to satisfy even the most demanding players. For more convenience, players also have a large choice of payment methods and currencies. Deposits are instant, while withdrawals typically take up to 3 banking days to reach the customer. In addition, BitStarz has excellent customer support available 24/7.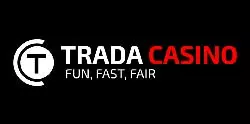 Established in 2011, Trada Casino has managed to gain popularity among online casino fans looking for a
fun and reliable multi-platform gaming destination
. Today, it is certainly among the top casinos to play Live Dream Catcher alongside over 1,000 more games. The instant-play casino hosts popular online slots, card and table games, progressive jackpots, and video poker games by industry leading gaming studios, including Microgaming, NetEnt, Yggdrasil, Quickspin, Pragmatic Play, and iSoftBet.
Trada Casino Additional Information
Its Live Casino, however, is powered by Evolution Gaming and along with Dream Catcher, it offers a wide range of blackjack, roulette, baccarat, and poker games. In addition to the fantastic collection of games, Trada Casino also has prepared various bonuses and promotions for both newly registered and existing players. There are no Live Casino bonuses, however, which is probably one of the very few setbacks when playing here.
The online casino is fully optimized for mobile use and does not require a native app to open on your iOS or Android device. It even streams the live dealer games to player's phones and tablets, so playing Dream Catcher from a smartphone would not be an issue. The website has a simple layout for easy navigation, a convenient Cashier section that is easy to use, and a Live Chat functionality that allows players to contact the support staff directly. Overall, Trada Casino manages to deliver its promise for a fun experience, fast payouts, and fair gaming.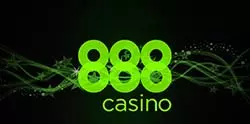 With over 20 million registered members, 888Casino is
among the most popular casinos on the Internet
right now. It launched more than two decades ago but it remains one of the most technologically advanced gambling platforms today – it features a modern, stylish, and functional design, a lovely app available for free download, as well as a smooth, sophisticated Live Casino section.
888casino Additional Information
Using cutting technology, the 888 Live Casino offers an authentic Vegas experience boosted by the presence of the new Live Casino Pit Boss. Registered players can choose from a wide range of live tables for blackjack, roulette, baccarat, and many other games. Of course, if they are looking for a little different challenge, they can also enjoy Evolution's Live Dream Catcher. But the live casino is just one small part of the complete 888Casino offering – it hosts hundreds of video and classic slots, table games, video poker, progressives, etc. To make its lobby diverse and really interesting, it has partnered up with multiple software providers, namely Evolution, NetEnt, Yggdrasil, Red Tiger, Random Logic, and many more.
888Casino also promises fast payouts, reliable customer support, and a truly international platform available in a dozen languages. Last but not least, the casino has various promotions and some of them are specifically designed for those who prefer to play in the Live Casino.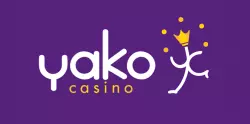 Yako Casino is currently one of the most entertaining online casinos to play at, whether you are a fan of slots or table games, or you prefer the adrenaline rush from live dealer games. The casino launched in 2015, instantly tempting players with its s
imple design, vivid colors, and fun approach
. Its gaming collection is massive, featuring more than 1,200 titles from the likes of NetEnt, Microgaming, NextGen, Bally, Thunderkick, Elk Studios, Amatic Industries, and more. Its Live Casino is powered by Evolution Gaming and one of the most popular games in it is, of course, Dream Catcher.
Yako Casino Additional Information
Holding licenses from the regulators in the UK, Malta, and Sweden, Yako Casino is a trustworthy, legitimate, and safe place to gamble online. It also focuses on the safety and the speed of payments, processing withdrawals within 1 to 3 days to credit and debit cards, e-wallets, and online bank accounts. Players can contact the support agents at any time via live chat, phone or email, as they work around the clock. The mobile casino is just as smooth and fully functional, and there is no shortage of mobile games on offer.
Overall, Yako Casino is a great online gambling destination and the only thing the operator might want to consider is including some bonuses for the Live casino. Currently, there are several different promotions but the live dealer games cannot be played with bonus funds.
Royal Panda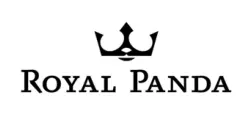 Players who are looking for a
well-established, reliable online casino
to bet on Live Dream Catcher should definitely take a look at Royal Panda. It features live dealer games from several providers and players can choose from various blackjack, baccarat, and roulette tables with flexible limits and professional dealers. But there is much more to the casino than its selection of live games.
Royal Panda Additional Information
Royal Panda opened in 2014 and managed to attract a massive customer base fairly quickly thanks to its gaming collection, relatively fast payouts, and user-friendly website. Its lobby features hundreds of games across all major categories from many leading gaming studios like Microgaming, NetEnt, Evolution Gaming, NextGen, and Aristocrat. The state-of-the-art Live Casino is, of course, one of the strongest advantages of the casino, although it also promises rewarding promotions and bonuses.
Overall, the casino maintains the best practices in this industry – it has bonuses with clear, easy to understand rules, it offers professional assistance and multi-lingual support, and it has a fantastic mobile platform for everyone who prefers playing casino games on the move. In addition, it is fully licensed by the UK Gambling Commission and the Malta Gaming Authority.
32Red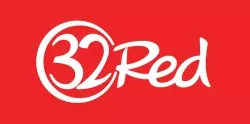 32Red Casino is a trusted,
award-winning online casino
that is part of the Kindred Group Plc., one of the largest gambling groups nowadays. This alone speaks volumes to the quality of its website and gaming selection – it is fully powered by Microgaming software but for its Live Casino, it has partnered with Evolution Gaming. This successful partnership has led to the development of one of the best Live Casinos that can be found online – it features dozens of tables with different betting limits for roulette, blackjack, poker, and baccarat, as well as unique games like Live Dream Catcher.
32Red Additional Information
The Live Casino at 32Red works beautifully on most desktop and laptop computers but it is also available for iPhones through the native iOS app, as well as to all other mobile devices working on Android or Windows Phone. Surprisingly, the casino launched back in 2005 but it still boasts a modern look and sticks to newer tendencies such as full mobile optimization, instant-play online platform, simplicity, and user-friendliness. Indeed, 32Red Casino can be accessed from any device and at any time, offering its members great performance, high levels of security, and fair play. In addition, it has a wide range of bonuses and promotions designed to enhance the gaming experience.
Guts Casino
Guts Casino is a respected multi-platform online casino that was established in 2013 in partnership with several software providers, including NetEnt, Betsoft, and Microgaming. This is a
modern, mobile-friendly site with a beautiful, polished look and intuitive design
, created with functionality and user-friendliness in mind. One of the best things about Guts is that it manages to offer a Casino, a Live Casino, and a Sportsbook that are equally exceptional – despite the completely different offerings, the content is excellent and should appeal to most casino or betting fans.
Guts Casino Additional Information
Those who prefer playing blackjack or roulette games against actual dealers and in a more authentic environment should enter the Live Casino lobby. It was created by NetEnt and Evolution Gaming, two of the most prominent developers of live casino games and complete software solutions for web-based casinos. Players can choose the most suitable gaming table, depending on their bankroll or their favorite type of games. If they prefer skilled-based games, the casino has prepared a large number of blackjack and poker games with different stake limits. Those who want pure entertainment, however, can try one of the many roulette tables or even better – try their luck on the wheel with Evolution's Live Dream Catcher.
Ask a Question. Get an Answer.
Have a question about this topic? Ask an expert at info@supercasinosites.com
Find the answers of questions people asked so far:
Dan
Marlene
Is the wheel in Dream Catcher actually spun by a motor or does the game host spin the wheel himself/herself?
The wheel used in Dream Catcher was built by TCSJOHNHUXLEY for Evolution Gaming. Neither the wheel used in the actual game nor the spare wheel the studio keeps in their training center use motors. Instead, there are sensors in the back of the wheel, which help to monitor the wheel's balance as it spins. Every metal bar that is between the numbers also rotates, which helps the strop at the top of the wheel to slow down the wheel and eventually stop at a certain number. There have been instances when the wheel seemed to have been spinning continuously as if it was spun by a motor. However, Evolution responded that a similar event may occur if the strop on the top of the wheel had broken. Therefore, it cannot slow down the wheel, causing it to continue spinning. Nevertheless, the wheel of Dream Catcher does not use a motor but is spun manually.
Dan
Marla
Can I place my bets while the wheel is spinning?
You will not be able to place your chips on the betting options while the wheel spins. Once a number is selected, a new betting session will start, which will allow you to choose from chips of different denominations and you will have around 17 seconds to place your chips on the number/numbers you would like to bet on. Once the betting session is almost complete, you will see the green sign Place Your Bets turning into a yellow sign announcing Bets Closing. You will still be able to place your chips when this sign appears but you will have to be fast as it tends to turn red, saying Bets Closed in just a few seconds. While the wheel spins, you will not be able to place more bets. If the wheel selects a multiplier, that will prompt the game's host to re-spin the wheel and you will still need to wait for the next betting session until you are able to place new bets.