Sic Bo is a fun game of chance, played with dice where players are presented with numerous betting options in order to predict the outcome of every roll. While, at first glance, this game might look very complicated, it is actually pretty easy to learn. Sic Bo literally means "pair of dice" which is misleading as the game is actually played with three dice.
The game is of a Chinese origin and it can often be seen at land-based casinos in Macau. If you are a fan of virtual casinos, chances are, you will also find Sic Bo variations online. This game of chance is extremely fun which is one of the reasons why it can also be found at numerous live casinos.
Software providers like Playtech and Microgaming have made sure that players will be able to enjoy a gripping live-dealer experience and play Sic Bo in a very authentic casino environment. While the game might look intimidating, it is actually very easy to understand the betting options and enjoy your time while betting on Sic Bo.
Basic Rules of Sic Bo
In order to understand the rules of Sic Bo, you must first understand the objective of the game. The goal of players is to predict the outcome of the rolling of the three dice and make a winning bet. If you are seeing a Sic Bo table for the first time, the betting options might look a bit different to understand but in reality, there is nothing complicated about that game.
You can make several bets on an upcoming dice roll and if you play online, it is extremely easy to place your bets as you will only need to place your chip on your preferred betting section of the table.
The three dice are usually thrown in a small glass cage and players have to predict the total of the dice. Just like roulette, gaming enthusiasts are allowed to make as many bets as they wish on the upcoming roll. Each outcome of the dice-throw pays out a different amount as the probabilities of dice combinations also vary.
The betting options on the Sic Bo table include Total, Small and Big, Combination, Single, Double, Triple. The first bet is the easiest one as it means that you are simply betting on the total of the three dice which may range from 4 to 17. There is also the options to bet on either a small total (4 to 10) or on a big total (11 to 17). Both Small and Big pay even money and both are lost when the three dice roll the same number. The Combination bet allows players to make a wager on any two numbers rolling together on two of the three dice and pays out 6 to 1.
As the name of the Single bet suggests, players are betting on a number appearing on any of the three dice. If the number is rolled on one dice, you win even money, while if it appears on two dice, the bet pays 2 to 1. If you are lucky enough and the number rolls on all three dice, you will enjoy a payout of 12 to 1. Making a Double bet means you are wagering money on a number rolling on two of the three dice. The payout for this bet is 10 to 1. Lastly, the Triple bet allows you to make a stake on the same number rolling on all three dice. You can choose to bet on any triple or on a specific number. While the first option pays out 30 to 1, if you have placed your money on a particular triple, then your win will bring you an enormous payout of 180 to 1.
Live Dealer Sic Bo Gameplay
Live Dealer vs RNG Sic Bo
At online casinos, you can come across both RNG and live-dealer versions of Sic Bo. While the objective of both variations is the same, there are some differences between the two options.
One of the biggest contrasts between the two versions is the way the outcome of the roll is determined. When you are playing an animated Sic Bo game, you will have software known as Random Number Generator (RNG) determining the result of rolling the dice. The RNG is commonly-used technology which contributes to the random and fair outcome of every gaming session.
On the other hand, if you opt for playing in a Live Casino lobby, you will play Sic Bo with a real dealer. The dice, however, are not thrown by the dealer but they are placed in a special glass dice shaker. When players are done with their bets, the dealer presses a button which activates the dice shaker and the three dice are being shaken for about 10 seconds. Once the dice shaker stops, players can see the outcome of the roll. While the two methods of rolling the dice differ, you can be sure that both of them are arbitrary and fair. While it is true that the animated variant of Sic Bo relies on RNG technology, this technology is regularly tested by independent companies. This way it is made sure that virtual casinos offer fair gambling and use a properly functioning RNG.
The most obvious difference between the two Sic Bo versions is that the Live Casino one has real dealers. Thanks to the innovative chat options that software companies include in their games, players can converse with dealers and enjoy a very realistic casino experience. There are also multiplayer Sic Bo live tables which allow interactions between players. This is definitely a feature you will enjoy only with live-dealer Sic Bo.
Live Sic Bo Variations
If you are excited to play Live Sic Bo, you will find that there are several variations, powered by different software providers. While there are not that many changes in the look of the game or its objective, some variants offer additional features which can lead to a more lucrative outcome.
While you may find several Live Sic Bo variations at online casinos, you will notice that there is no change in the betting options you can make or the rules of the game. Usually, the table grit is in a digital form, which is typically on the bottom of the screen. This being said, there are also versions of the game which have the grit printed on the table felt and the chips are placed on the table in accordance with your bets. One thing that players must keep in mind is that Live Sic Bo is a very fast-paced game. Since bets can be placed only before the dice are rolled, players will have only a few seconds to make a choice and place their bets. This is something which is common for all Live Sic Bo variations. The glass dice shaker is also present in all variants of the live-dealer game and they are usually triggered by a button, pressed by the dealer.
One of the leaders in the Live Casino sector is Evolution Gaming and it offers a state-of-art live-dealer version of Sic Bo. What is interesting about this variation is that it offers random multipliers. Once you have placed your bets, the dice will start rolling. Meanwhile, several spots on the table grit will be chosen and there will be multipliers applied on some betting options. If your bet matches with any multiplier, your possible win will be increased accordingly to the multiplier. It should be noted, however, that not every round includes multipliers as they are randomly assigned.
Live Sic Bo Comparison

| Provider | Evolution Gaming | Playtech | Pragmatic Play |
| --- | --- | --- | --- |
| Stakes | $0.25 – $100 | $0.20 – $500 | $0.50 – $1,000 |
| Maximum Payout | 1,000x | 1,000x | 1,000x |
| Roadmaps | Yes | Yes | Yes |
| Odd/Even Bet | Yes | No | Yes |
| RTP | 97.22% | 97.22% | 97.22% |
Choosing Where to Play Live Sic Bo
It can be tricky to choose a proper virtual casino where you can play Live Sic Bo. There are, however, several key factors to look for when you are picking the website where you wish to play. If you find an interactive casino which incorporates all of these elements, you can be sure that you will enjoy a fair, fun and rewarding gaming experience.
One of the most important things to check before you open an account at an online casino is the licenses of the operator. If you see that the gaming site is licensed to operate by jurisdictions such as the Malta Gaming Authority, the UK Gambling Commission, the Gibraltar Gambling Commission, you can be sure that you are about to play at a properly regulated website.
The other important thing to check is the software provider that has powered the Live Casino lobby on the website. Sometimes there are two or more providers that have provided their live-dealer option to the virtual casino but there are a few names that stand out from the crowd. Some of the leading names that provide high-quality live-dealer games include Evolution Gaming, Playtech and Microgaming. Their Live Sic Bo variations are also very fun to play as they include great graphics, generous payouts and some bountiful betting features.
Since you can play only with real money at Live Casinos, you should also make sure that you will have enough convenient, fast and secure options to boost your gaming balance and withdraw your winnings. This will help you to manage your funds with ease and enjoy your Live Sic Bo experience.
Popular Live Sic Bo Casinos
Finding a trustworthy casino where you can play Live Sic Bo can be hard to find. Compared to other live-dealer games, Sic Bo is not that popular but there are several great casinos that offer their members to bet on the results of the three rolling dice. The following casinos ensure a safe and fair gaming environment and work with the best software providers in order to guarantee an excellent experience for their patrons.
bet365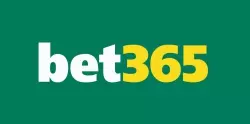 An overall amazing gaming experience awaits the members of bet365. This website is
suitable for sports betting fans, as well as, casino enthusiasts
. Those who wish to revel in a more realistic experience, there is also a Live Casino section which gives bet365 patrons the chance to play casino classics with real dealers.
The live-dealer games at bet365 include various roulette, blackjack, baccarat and poker versions. These are suitable for both high-rollers and players who prefer making less risky bets. In addition to the classic table games, the Live Casino of bet365 has also included Live Sic Bo which allows fans of the game to enjoy a very thrilling gaming experience.
Bet365 Additional Information
The Live Casino of bet365 is powered by Playtech which is a leading name in the iGaming industry. Thanks to amazing software solutions, the gaming company ensures live-dealer games with a slick design, charming professional dealers and ranging betting limits, suitable for every player. In addition to playing in the comfort of your own home, you will be able to enjoy the live-dealer games of bet365 on the go. Thanks to the dedicated Live Casino app of bet365, players will be able to enjoy their favorite games even when they play on their smartphone or tablet.
The Live Sic Bo tables of Playtech are hosted by Asian dealers and the overall experience resembles the one you would enjoy at classy Macau land-based casinos. The betting options can be seen on the bottom of the screen where players can select where they would like to place their bets. The dice are rolled in a glass chamber, once players are done with their bets. At bet365, players will definitely be very pleased with the live-dealer Sic Bo variations they can play.
LeoVegas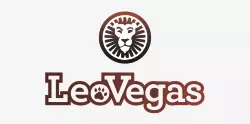 LeoVegas is a wonderful place for casino devotees as it offers a myriad of fun games and gives players the opportunity to stack up great payouts. The Live Casino of the website is
definitely one of the best places for fans of classic table games
. Thanks to the innovative software solutions of companies like Evolution Gaming and Authentic Gaming, players have the chance to enjoy numerous roulette, blackjack, baccarat and poker live-dealer variations.
Leo Vegas Additional Information
Fans of Sic Bo will also be very pleased to find that LeoVegas is offering the new title Super Sic Bo, powered by Evolution Gaming. While the game incorporates the basic rules of Sic Bo and offers the typical betting options, there is an extra multiplier feature. Thanks to this addition, players have the chance to multiply their wins up to 1,000 times.
The betting range of Super Sic Bo at LeoVegas is between €0.20 and €10,000 which means that the game is suitable for various types of gamblers. Just like other live-dealer variations of the game, here, you will see the dice roll in a glass chamber where you can clearly see the outcome of every round. Although the betting table is not present in the studio, you can see the options on the bottom of the screen once the betting session is open. Once LeoVegas members top up their gaming balance, they will have the opportunity to enjoy a very fruitful experience and enjoy the authentic gambling that classy Macau casinos offer to players. The best part is that even those who are on the move, will be able to download the iOS app of LeoVegas and play numerous live-dealer games on their iPhones or iPads.
Royal Panda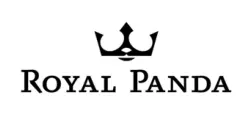 It is definitely a fun experience to play at Royal Panda as the casino recognizes the needs of players and knows how to satisfy them. Since the virtual casino has joined forces with leading software providers, the games at Royal Panda are
suitable for every type of player
. And while there are plenty of casino titles that are very entertaining and rewarding, many also enjoy the Live Casino section of the website.
Royal Panda Additional Information
The live-dealer versions at the online casino are provided by Evolution Gaming which is a leading name in the iGaming industry. Thanks to their amazing software solutions of the company, Royal Panda members can pick from various casino games, played live with real dealers. Among the classic table game options, you will find tables with ranging betting limits which will be suitable to different players.
Among the gaming options at the Live Casino, players will come across Super Sic Bo which is a live-dealer variation of the classic Chinese dice game. If you are already familiar with the basic rules of the game, you will have no issue playing Super Sic Bo. Keep in mind that the pace of the game is quick and you will have to place your bets in an expeditious manner.
Since Evolution Gaming optimizes its games so that they can run smoothly on mobile devices, you can easily enjoy Super Sic Bo and other live-dealer games when you play on your smartphone or tablet. As Royal Panda can run smoothly on both Android and iOS devices, players will enjoy a wonderful Live Casino experience even when they are on the move.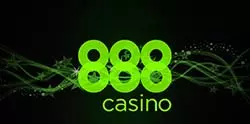 At 888casino, players always have plenty of diverse gaming options to choose from. Whether they enjoy playing slots, video poker or table games, they can always
find the options to match their taste
. What is more, players who are on the search for a more realistic and thrilling game, can head to the Live Casino of the website.
888casino Additional Information
It is inevitable to be floored with the high quality of the live-dealer games at 888casino as they are provided by Evolution Gaming. This software company is well-known for its top-notch Live Casino games, streamed from various purpose-built studios. In this section of 888casino, players can enjoy a wide range of table games such as Infinite Blackjack, Live Lightning Roulette, Live Speed Baccarat, Live Ultimate Texas Hold'Em.
While you can find various live-dealer table games at 888casino, you will also have the chance to play other games, including Super Sic Bo. Fans of the traditional Chinese game will be more than pleased with the fun-factor of the game and the excitement that comes along the interactions with a real dealer. Thanks to this Sic Bo variation, players will have the wonderful opportunity not only to win but to also multiply their payouts up to 1,000 times.
For those who are constantly on the move, 888casino also has a mobile version which is available for both Android and iOS users. The best part is that if the Live Casino is your favorite way to pass the time playing, you will be able to load Evolution Gaming's games on your portable device. This will allow you to enjoy your gambling at 888casino anywhere you go.
Betway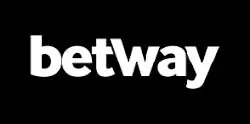 Whenever you are looking for a proper casino where you can enjoy a fruitful and fun gaming experience, Betway is the right place for you. You can pick from a myriad of games that fall under various categories, Live Casino ones included. The reason why
Betway is capable of providing so many diverse gaming options
is the fact that different software providers have joined forces with the casino.
Betway Additional Information
The live-dealer options at Betway are provided by Evolution Gaming, which is a very popular company in the Live Casino gaming field. Fans of gambling will be thrilled to find different variants of roulette, blackjack, baccarat and poker. There are also other live-dealer games which will appeal to casino players which include Live Monopoly and Dream Catcher. If you are a fan of Sic Bo, you will also be very happy to find that Betway has recently added Super Sic Bo to its Live Casino lobby.
Players who enjoy the classic Chinese dice game will be more than pleased with the amazing Sic Bo variation that Evolution Gaming is offering. You will have the same simple rules and making bets will be extremely easy with a few clicks. In addition to the standard gameplay, Evolution Gaming has also added random multipliers that can significantly boost one's winnings.
If you are disappointed by the fact that you cannot spend too much time at home, playing live-dealer games, you do not have to be sad for long. With the Betway app, you can play different Live Casino games on your smart devices and revel in a fruitful and fun gaming experience.
Ask a Question. Get an Answer.
Have a question about this topic? Ask an expert at info@supercasinosites.com
Find the answers of questions people asked so far:
Dan
Kevin
Can you recommend a Live Sic Bo strategy I can use while playing the game at online casinos?
Sic Bo is an ancient Asian-style dice game, which is like many other casino variations, meaning the results always depend on luck. That is why, we cannot give you a strategy that would help you predict the results of the dice roll but we can recommend a few betting systems that may help players enjoy more gaming rounds while playing Sic Bo online. Low-risk betting patterns are the best for players who are mainly looking for a way to play the game longer and hopefully enjoy several decent returns.
The betting sections that offer smaller returns but lower risk levels include Small and Big, with the two bets having a house edge of 2.78% and an even-money payout. Another low-risk bet is the so-called Combinations option that requires players to choose any two numbers that may roll out. Each two-number combination bet has a house edge of 2.77% and pays out 6 to 1 when your guess is correct. Once you feel more confident and you can afford it, you may explore other bets on the Sic Bo grid but be warned that they offer much higher payout but also have a much more increased house edge, bringing the risk to a very high level.
Dan
Gary
I've seen a game called Ultimate Sic Bo being offered at some Live Casino lobbies across some online casinos. Is there anything specific about this live-dealer version of Sic Bo?
Ultimate Sic Bo is a game provided by Ezugi and it offers fans of the classic game a brand-new experience. This live-dealer Sic Bo variant features multipliers that can boost lucky players' payouts up to 1,000x. If you are well-accustomed to the rules of Sic Bo, you will have no issue playing this game, with the layout of the game resembling the betting patterns used in any Sic Bo game. You can place your bets on various combinations that may apply to the next result of the three dice being rolled, with random multipliers being awarded on some betting options on each betting round.
While some betting options can land a multiplier of up to 1,000x, the maximum multiplier is not the same across the different betting sections on Ultimate Sic Bo's layout. What is more, to be able to offer multipliers, the game has reduced the standard payouts on all bets in the game, lowering the potential return during non-multiplier wins. That being said, many players would appreciate the chance of playing for significantly higher payouts, making Ultimate Sic Bo a great live-dealer variation of the classic game.