Combining the best of land-based and online casinos, live dealer roulette has become a popular form of online gambling in the past few years. Presented by live human croupiers in real time, live roulette games have an undeniable appeal while remaining easily accessible by players from all around the world.
Entering a live casino could be daunting for many roulette players who are accustomed to playing only virtual games, however. The table limits are often higher, the game is controlled by the croupier rather than players themselves, and the pace of the game itself might not be what someone is probably used to. Still, live roulette tables allow you to maintain privacy and play one of the most iconic casino games from the comfort of your home.
What Is Live Dealer Roulette?
Before starting to play roulette in a live casino setting, players should learn the basics of live dealer casinos – how they work, how they are organized, and whether the roulette rules and gameplay differ from those we know in any way. There are several important points to make when describing live roulette games, especially when we consider the many myths and misconceptions surrounding live dealer games.
It Mimics Land-Based Casinos
Video Streaming in Real Time
TV Studios and Technology
Professionally Trained Dealers
Multiple Players
Real Outcomes vs RNG
Live Dealer Roulette Features
Roulette may be a simple game but there are several specific things about the live dealer version of it and players should be aware of them before betting any real money.
| Supplier | Single-Zero Wheel | Double-Zero Wheel | Demo Format | Betting Range | Betting Window | La Partage/En Prison | Multi-Player View |
| --- | --- | --- | --- | --- | --- | --- | --- |
| Microgaming | Yes | Yes | Yes | From $0.50 up to $25 | Around 20 seconds | No | Yes |
| NetEnt | Yes | Yes | Yes | From $1 up to $75,000 | Around 15 seconds | Yes | Yes |
| Playtech | Yes | Yes | Yes | From $0.20 up to $300 | 18 seconds | Yes | Yes |
Betting Rules
Table Limits
Statistics
Live Chat
Tipping
How to Play Live Dealer Roulette?
1

Picking the Right Casino

The first step is to pick the right online casino, which would offer a secure online gaming environment, good bonuses, and convenience of payments. Players should do research into the casino and its owners before signing up – does it operate with a license, does it provide adequate online security, does it protect players' sensitive data and transactions, etc. Choosing a casino with a good overall reputation is essential. Of course, it is also important to check beforehand whether the site has a live casino lobby at all since not all casinos host live games.
2

Open a Real-Money Account

While virtual roulette is usually available for fun play to individuals even before they register an account, live roulette is always played for real money only. This is why players need to sign up, verify their user account, and make a real-money deposit before they can enter the live casino section of any gambling website. Note that this could take from a few minutes to several hours, depending on the casino. Player verification procedures might take a few days, too.
3

Choose a Live Roulette Table

Once players have their casino accounts live and their balances loaded with funds, they can join the live casino action. Most online casinos have live lobbies where all live tables can be seen. Players can check for roulette tables that are available in the language and local currency. More importantly, they should choose a table based on the size of their bankroll. Tables with higher betting limits would not be suitable for novices who have deposited small amounts of $50 or $100. There are many live roulette games intended for high-rollers, for instance, so picking a low-limit table would be better.
4

Place a Bet and Receive Your Winnings

After players find a good, reliable casino and a suitable live roulette table, they can finally start playing. This is, of course, the most enjoyable part – and it is the easiest one. To join the game, they need to choose a bet and a stake size, place the chips on the betting layout they see on the screen and wait for the ball to land on one of the pockets on the wheel.

The software used in the live casino instantly determines who has won and who has lost. The croupier congratulates all winners if there are winners, of course, and proceeds to the next round of the game. If the player's bet wins, he or she receives a fixed payout based on the paytable of the game. In most versions of roulette, the rules and payouts are standard so there is nothing new or different.
Live Roulette vs Virtual and Land-Based Roulette
We have described various aspects of the live dealer roulette in the sections above. Still, some players may find it hard to compare this form of gambling to traditional games in land-based casinos or to the widely popular virtual games. Below, we will point out some of the most important factors that distinguish live roulette from the rest of the games.
Game Variety
Realism
Human Interaction
Convenience and Pravicy
Casino Bonuses
RNG or Physical Wheel?
Live Roulette Variations
While there is a myriad of live roulette variations online, there are some options that definitely deserve your attention. If you are bored of playing the basic European or American version of roulette, you can add extra excitement by trying the live roulette options we have covered. The variations of the casino classic we have reviewed include games by top software developers of Live Casino solutions, ensuring fun, high-quality, and potentially rewarding roulette adventures.
Top 5 Live Roulette Games
1

Immersive Roulette

Developed by Evolution Gaming, Immersive Roulette is one of the best live dealer roulette variations you can come across while playing online. While it is a variation of classic European roulette, this Live Casino game offers a unique roulette experience that is available only at Evolution Gaming casinos.
As for the interface of Immersive Roulette, we can point out features like a table layout that pops up during betting sessions, gaming rounds that last about 65 seconds, statistics for the past 500 spins, live chat, and many other options that allow customization of the game.
As Immersive Roulette follows the rules of European roulette, the game has a house edge of 2.7% and the wagers one could make include the typical inside and outside bets. In addition to the standard roulette wagers, Immersive Roulette also offers called bets like Voisins du zero, Le tiers du cylindre, Orphelins, and Jeu Zero.
Immersive Roulette is streamed in a dedicated area in Evolution Gaming's dedicated Live Casino Studio. To further ensure the fairness of every result, the game offers a slow-motion replay, which will offer a detailed view of the result of every spin. If you find this feature to be too tedious, however, you can switch it off and continue enjoying your Immersive Roulette sessions.
2

Lightning Roulette

Another top live roulette variation you may find at casinos powered by Evolution Gaming include Lightning Roulette. One of the most attractive things about this live-dealer game is that it presents a different betting experience that is unusual for other live roulette versions you can find online. The roulette wheel used in this game is the standard single-zero European version.
While Lightning Roulette is a variation of European roulette, the house edge unfortunately will not be the standard 2.7% rate. The reason for that is the reduced payouts for straight, which has been decreased from the standard 35:1 to 30:1, making the house edge about 2.9%. While this may sound discouraging, there is a rather good reason why the casino has tried to give the house an extra advantage.
After players place their wagers and the betting session is over, the dealer will pull a lever that will reveal between two to five random numbers carrying random multipliers. If one of the randomly selected numbers ends up winning, the multiplier will be applied to the win. The special multipliers can be 50x, 100x, 200x, 300x, 400x, or 500x.
As many players enjoy Lightning Roulette, Evolution Gaming has also launched its successor XXXtreme Lightning Roulette. The follow-up version has the same rules but after the lucky numbers are given multipliers up to 500x, the Chain Lightning feature of the game can bring up to 9 additional lucky numbers. What is more, Double Strikes can hit lucky numbers that have already been picked and increase their multipliers up to 2,000x.
3

Age of the Gods Bonus Roulette

Another live roulette option we believe you might enjoy is Age of the Gods Bonus Roulette game by Playtech. Visually, this live-dealer option is very impressive, offering players an extremely entertaining experience, typical for Playtech games. As for the rules of the game, there are three different elements that players can choose to participate in while placing their stakes on Age of the Gods Bonus Roulette.
The main game is standard American roulette, with 36 numbers on the wheel, one zero pocket, and one Bonus pocket. The second element is the game's progressive jackpot, which links all games from Playtech's Age of the Gods series. Each bet placed on this live roulette version will also have a 0.99% contribution to the prize pool, which consists of four jackpot prizes. Any of the four progressive jackpots can be randomly won while playing Age of the Gods Bonus Roulette.
As mentioned above, this live-dealer variation has a Bonus pocket on the roulette wheel. If players choose to place their bets on this section, they will opt for the Bonus Bet, which qualifies players for the roulette's bonus game. Lucky players who enter the RNG bonus feature of Age of the Gods Bonus Roulette can win up to 300x their bet.
4

Quantum Roulette

We will continue our list of top live roulette games to play online with yet another title powered by the innovative team of Playtech. Quantum Roulette is a different, fun, and potentially rewarding variation of classic European roulette. While you will have the typical single-zero European wheel, however, the house edge will be boosted to 3.9% due to the twist Playtech has added to the gameplay.
The betting session is rather simple, allowing players to make their typical inside and outside bets. However, it should be noted that the payout for straights has been reduced from 35:1 to 29:1. This should not scare you away as the random multipliers the game adds to numbers on the wheel can significantly compensate for the lowered payout.
Once each betting session is over, up to five random numbers will be selected to be given certain multipliers that will range between 50x and 500x. The amount added to the lucky numbers can be further boosted by the Quantum Boost and Quantum Leap bonus features of Quantum Roulette. These features are triggered randomly as well but can make your straight bets worth much more than the standard 35:1 payout.
When the bonus features of Quantum Roulette are complete, the wheel spins, and the winning number is selected. If your guess is correct and the winning number has been previously selected to carry a multiplier, your wins can be quite significant.
5

PowerUp Roulette

If you want more extra chances for roulette wins, you can also look for Pragmatic Play's PowerUp Roulette. The game is very reminiscent of game shows rather than a simple roulette game. That said, PowerUp is a variation of European roulette, which means there is a single 0 socket on the wheel where the ball is spun. You will have the typical inside/outside bets as well as called bets that can be placed on a racetrack section. One thing we should mention is that you will need to make at least one straight bet if you wish to qualify for the bonus games or PowerUp Roulette.
After players place their wagers during the betting session, the game will select between three and five random numbers, which will carry certain multipliers. If the ball lands in any of the selected number sockets, the bonus game of PowerUp Roulette will be triggered. During the bonus feature of this live-dealer roulette variation, a new set of Power Numbers is chosen, applying random multipliers that may range between 25x and 2,000x. When you have entered the PowerUp bonus game, if the ball lands on another Power Number, the multipliers will increase.
While the base game of PowerUp Roulette is rather simple, the PowerUp feature of the game is what makes this live-dealer option an interesting game to play. If the bonus feature continues to be triggered, in the fifth level of the PowerUp game, the random multipliers can go as high as 2,600x and up to 8,000x.
Best Live Roulette Software Providers
Whenever you are looking for the best live roulette games you can play online, you should consider the software provider who has developed the roulette variations. With Live Casino games becoming a huge trend in online gambling, numerous companies have concentrated their efforts on developing live-dealer solutions. That said, there are a few names that have managed to stay on top when it comes to live dealer products. We have covered a few of the names we believe deserve your attention and would help you enjoy the best live roulette experience online.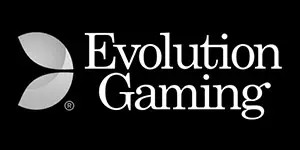 Evolution Gaming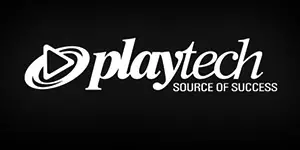 Playtech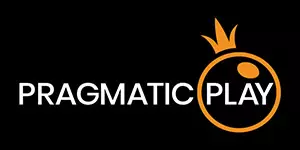 Pragmatic Play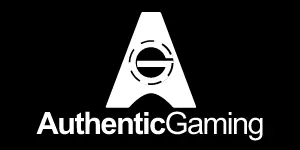 Authentic Gaming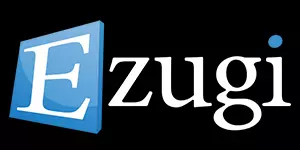 Ezugi
Best Casinos to Play Live Roulette Online