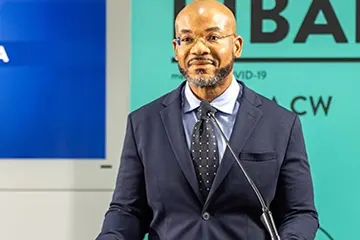 At the SiGMA Summit 2023, held from September 25 to 28 at Marriot Beach Resort, Javier Silvania, Curaçao's Minister of Finance, addressed the merits of the gambling law reforms that are currently in progress.
Held in association with the Ministry of Finance, the conference provided valuable insights into the new licensing regime that is expected to change Curaçao's gambling landscape.
While the Caribbean island has been widely regarded as an affordable gambling hub for international iGaming providers, there have been growing concerns over its licensing authority's reliability and trustworthiness. They have propelled discussions about regulatory changes aiming to modernize outdated laws and bring them on par with contemporary international standards.
The governmental efforts in this regard have led to the implementation of the National Ordinance on Games of Chance (LoK), which Curaçao's Minister of Finance described as a "safety net", eliminating the threat of grey-listing by the Financial Action Task Force (FATF).
The National Ordinance on Games of Chance has been designed to provide an extensive regulatory framework. Its pivotal objectives include the establishment of strict guidelines applicable to all gambling products, the upholding of safer gambling practices, and the enactment of robust Anti-Money Laundering (AML) legislation.
As already covered by SuperCasinoSites, Hilary Stewart-Jones was appointed as the new advisor to the Gambling Control Board. Her expertise within the field of gambling law is regarded as an invaluable asset that will help the authority navigate the ongoing changes and ensure a smooth transition period.
In his speech in front of the SiGMA Summit attendees, Javier Silvania highlighted the importance of the regulatory changes, as Curaçao was in danger of grey-listing due to the outdated AML legislation.
With the Financial Action Task Force financial audit scheduled for next year, he further added that if Curaçao was placed on the grey list, this would inevitably inhibit business from certain jurisdictions. Therefore, the implementation of the regulatory changes was instrumental in preventing this.
The Regulatory Changes Will Bring About Better Economic Environment and Greater Employment Opportunities
The Finance Minister went on to comment that changes of such magnitude were usually met with skepticism. However, the industry's rehabilitation would bring about multiple positive consequences for the local economy and employment market.
He further added that the stark contrast between Malta and Curaçao's reported licensing revenues for 2022 "offers a sobering insight into the different trajectories and priorities of these two jurisdictions".
Although Curaçao's gambling law reform is still in its early stages, the Finance Minister did not hide his enthusiasm about its potential to improve local employment opportunities.
Minister Silvania greatly supported Curaçao's transition from an affordable licensing option to becoming a trusted jurisdiction that not only generates higher revenue but also provides enhanced player protection and greater advantages for gambling operators.