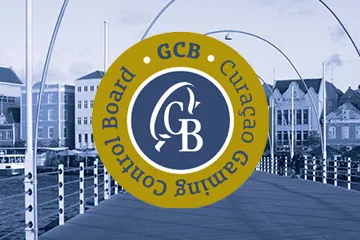 The Curaçao Gaming Control Board, the licensing authority for the online and land-based gambling industry in Curaçao, unveiled a major addition to its team of professionals. Hilary Stewart-Jones, an eminent consultant in gambling law, was appointed as an advisor to the regulatory authority. She would play an instrumental role in helping the board steer the forthcoming changes in the Curaçao gambling landscape.
Holding a master of law degree from the Queen Mary University of London, she has more than 30 years of professional experience in the legal sphere. Stewart-Jones's expertise would be an asset of inestimable value to the Curaçao Gaming Control Board.
Among her career milestones are being Chairman and CEO of Skywind Group, an independent consultant at gambling law company Harris and Hogan, and a non-executive director of Paysafe Group. Her area of expertise is quite extensive, including Risk and Compliance Review, Creating Policies and Procedures, Licensing and Probity Approvals, Gambling Regulations, Financial Regulations, Contracts, and Terms and Conditions, among many others.
Stewart-Jones' remarkable achievements within the sphere of gambling law align perfectly with her role as an advisor to the Curaçao Gaming Control Board. In a statement on her recent joining of the team, Stewart-Jones said she was honored to play a role in the crucial changes that were about to reshape the gambling law in the island country. She further added that the upcoming regulatory changes would bring about Curaçao's transformation into "a world-class player in the global gambling arena."
New Gambling Regulations to be Implemented in Curaçao
An exhaustive reorganization of the gambling regulation in Curaçao is currently underway due to the risks associated with the insufficiently robust verification processes and generally liberal requirements.
The reform commenced on September 1, 2023, and features a transitory phase that will allow operators to comply with the new gambling requirements. The forthcoming changes are meant to overhaul the currently accepted regulatory framework for gambling and eventually create a safer and more transparent environment.
Several important regulatory changes will reshape the current gambling landscape. As of September 1, 2023, license holders are no longer allowed to share or lease their licenses. Furthermore, the sole independent operating authority that will be able to grant B2C and B2B certificates will be the Curaçao Gaming Authority.
License holders will be required to comply with strict guidelines concerning their financial security and integrity. Their operations will be subjected to compliance checks and audits on a regular basis. Ensuring player security and responsible gambling resources will also be among the reform's priorities.
All in all, the appointment of Stewart-Jones is seen as a timely and well-considered move from the Curaçao Gaming Control Board, further solidifying its commitment to ensure a smooth transition to the new gambling regulations.