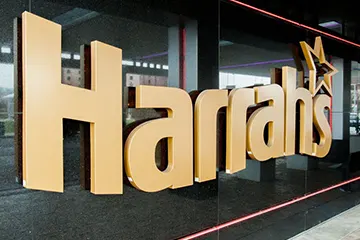 The Pennsylvania Gaming Control Commission (PGCC) has slapped Harrah's Philadelphia with a hefty fine of $35k for failing to prevent four underage individuals from accessing the gaming floor and placing bets. Under Pennsylvania laws, people below the age of 21 are not allowed to enter a casino and participate in gambling activities. Casino operators are responsible for ensuring underage individuals stay away from gambling areas.
On March 19, 2021, Harrah's Philadelphia allegedly allowed four underage individuals to access the gambling floor. They managed to enter the casino without going through any verification procedures by climbing a wall. Although the gambling venue did not directly act against state laws, the company must ensure that no persons under the legal gambling age access its gaming floor.
Two of the intruders played blackjack and slots before being caught. Under state laws, casino operators licensed by the PGCB are required to report any violations, or else they may lose their permits. In recent years, Pennsylvania's gambling regulator has been very active in fining casino operators and suspending licenses. In April alone, the PGCB issued fines totaling $147k and revoked the licenses of three casino employees.
What Other Questions the Regulator Considered During the Meeting?
During the meeting held on Wednesday, members of the Pennsylvania Gaming Control Commission issued the fine and discussed whether or not Harrah's Philadelphia could reduce the number of their slots and table games. Earlier this year, Harrah's unveiled its plans to remove 145 slot machines and five gaming tables and use the space for the new sportsbook.
Pennsylvania casinos are not allowed to add or remove slots and gaming tables without the regulator's approval. Admittedly, the gambling watchdog does not like allowing casinos to cut back the number of their slots and gaming tables because such actions usually have a negative effect on gambling revenue.
But Zara Alayan, Harrah's Philadelphia senior vice president and general manager, assured the regulator that this would not lead to any revenue loss as the space would be used to put the sportsbook in a more strategic position. That is why commissioners agreed with Harrah's proposal. Actually, many Pennsylvania casinos have started examining the idea of resizing their gaming floors to make them more appealing to gamblers.
During the Wednesday meeting of the PGCB, two people were banned from Harrah's Philadelphia because they left a 14-month-old baby unattended for 14 minutes in a vehicle parked at the casino. Commissioners explained that the two persons worked for the gambling venue and had to visit the casino's dealer school and human resources office.
Pennsylvania's gambling regulator reminds people that adults are prohibited from leaving minors unattended anywhere in a casino because this could be dangerous for the kids. From January 2022 until May 2023, the gambling watchdog registered 370 incidents of adults leaving children unattended while gambling.