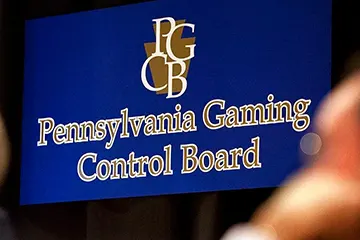 Pennsylvania's gambling regulator has levied $60k in fines against three operators caught violating self-exclusion and staffing requirements. The three punished companies are the operator of Hollywood Casino at Penn National Race Course – Mountainview Thoroughbred Racing Association, the operator of Mohegan Pennsylvania casino – Downs Racing and its iGaming partner Unibet Interactive, and the software provider Evolution Gaming.
What are the Exact Reasons for Pennsylvania's Regulator to Fine the Three Companies?
The Mountainview Thoroughbred Racing Association has been fined $45,000 for allowing five players who have excluded themselves from participating in gambling activities to wager through its online betting platform Barstool Sports. Pennsylvania Gaming Control Board explained that licensees are not allowed to accept wagers from individuals on the self-exclusion list.
A fine of $7,500 has been handed to Downs Racing and its partner Unibet Interactive for not suspending the account of a player who had requested a 90-day cooling-off period. Due to the operator's failure, the player continued to play actively for 21 days.
Evolution, one of the most prominent software providers of live casino games, will have to pay a fine of $7,500 for allowing an unlicensed dealer to run several live blackjack games.
These are not the first fines the regulator levies. Last year, Mount Airy LLC was ordered to pay two fines totaling $260,825. The first fine of $160,000 was issued for allowing underage individuals, an 18-year-old male and two girls aged 11 and 13, to participate in gambling activities. The regulator ordered the company to pay a fine of $100,825 for failing to file corporate or individual renewal applications with the state in a timely manner.
Adults Leaving Their Kids Unattended are Also on the Regulator's Radar
Several days ago, the Pennsylvania Gaming Control Board acted on petitions from the Office of the Enforcement Council and banned two adults from entering Commonwealth casinos after leaving their children unattended to gamble. In the first case, a man left a 12-year-old kid in a running vehicle in the Presque Isle Downs & Casino parking lot. The second case is quite similar to the first one, but this time a woman left a 14-month-old kid in a running vehicle in the Valley Forge Casino and Resort parking lot. The two adults were enrolled in the Involuntary Exclusion List.
Since the beginning of 2022, the Gaming Control Board has found 331 cases of adults leaving their kids unattended to participate in gambling activities. Last November, the regulator launched an awareness campaign called "Don't Gamble with Kids". Adults who leave kids unattended in the parking lot or garage, a hotel, or another venue at a casino will be investigated by the applicable county's Department of Children and Youth Services.