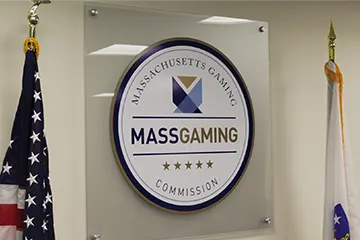 According to data revealed by the Massachusetts Gaming Commission this Thursday, the number of people registered in the state's self-exclusion program has dramatically increased since casinos re-opened after the Covid-19 pandemic. At the moment, 1,430 state residents are enrolled in Massachusetts' self-exclusion program. As much as 66% of all participants in the self-exclusion program are white.
Of all self-excluded people, 1,328 opted out of gambling at casinos, while 102 excluded themselves from sports betting. Of all people who opted out of sports betting, 92 are enrolled in the casino gambling self-exclusion register, too. This means that 10 people prevented themselves from sports betting only. Data shows that all those 10 people are white, and nine are men. In most cases, men outnumber women in self-exclusion programs.
According to the most recent monthly data from April 2023, the number of people registered in the self-exclusion program reached around the same highs as last summer. Considering that sports betting was legalized in Massachusetts this January, the number of people opting out of sports betting is also significant.
Data also shows that many people have re-enrolled in the self-exclusion program since its launch in 2015. The number of re-enrollments reached its highest levels this February but decreased in April. Currently, there are 493 people who have rejoined the state's self-exclusion program.
People of Different Ethnic, Racial, and Cultural Backgrounds Join Massachusetts' Self-Exclusion Program
Chelsea Turner, chief operations officer of the Massachusetts Council on Gaming and Health, said the number of people registered in the self-exclusion program by the end of the fiscal year is expected to be with 50 to 60 more than last year. She also added that since online sports betting debuted in the state on March 10, many people have opted to enroll in the self-exclusion register remotely. Ms. Turner said that this trend demonstrated it was a good idea to provide people with the option to self-exclude remotely before the launch of online sports betting in the state.
Long Banh, the voluntary self-exclusion program manager, said the number of white people who have opted out of gambling and sports betting prevailed, but there are also participants in the program who belong to various ethnic groups. African Americans make up 10% of all participants, while 17% of the self-excluded players are Asian Americans. Data shows that most people who have opted out of sports betting are young individuals between 25 and 44 years.
Turner also shed light on the strategies the regulator has been using to prevent sports wagering disorders. She has explained that punters are more like poker players than casino fans because they believe they are more skilled and strategic. Ms. Turner added that the regulator must first understand bettors' mentality and "speak their language" in order to help them.