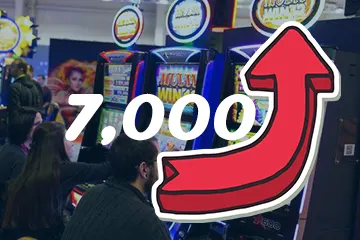 On April 26, the National Revenue Agency (NRA) announced that 7,200 people have chosen to enroll in Bulgaria's self-exclusion scheme since its launch in December last year. This means that over 1,700 have voluntarily excluded themselves from gambling activities per month. The NRA reminded that the list of people who have joined the country's self-exclusion program is private and can be accessed only by a limited number of authorized people appointed by NRA's executive director Rumen Spetsov.
The Figures Show That Many Bulgarians are Affected by Gambling Problems
Yesterday, Bulgaria's National Revenue Agency revealed that 7,200 people have already registered with the country's self-exclusion program since December, or 1,700 people on average per month. The shocking figures indicate that the country faces a huge gambling problem.
In 2020, Bulgaria's national register of self-excluded people was discontinued. The National Revenue Agency was tasked with creating and maintaining a new self-exclusion scheme as of December 12, 2022. As a matter of fact, Bulgaria is among the last EU countries which launched a self-exclusion program.
During the interim two-year period, Bulgaria had no operational self-exclusion scheme, meaning people could not join the previous self-exclusion scheme. And although the existing entries had not been deleted, casinos were not obliged to prevent self-excluded people from entering gambling venues.
With the recently launched self-exclusion scheme, casino operators must submit an application through the NRA electronic portal to access the register of self-excluded people. If you have a gambling problem or experience difficulties with controlling your gambling habit, you can join the self-exclusion scheme online or in person at an NRA's office. The exclusion period lasts no less than two years.
What Measures the Country Has Taken to Prevent Problem Gambling?
In the past years, Bulgaria did not invest enough funds and effort to treat and prevent problem gambling. But an undeniable fact is that the country has taken measures against offshore casinos. Under Bulgarian law, all Internet Service Providers (ISPs) are required to restrict access to unauthorized online casinos and sportsbooks. The NRA has compiled a list of the illegal gambling platforms that ISPs must block.
In November 2022, the country blocked over 100 offshore casinos, accepting wagers from Bulgarians. But the truth is that the country is not completely aware of the adverse effects of gambling and how to treat gambling problems. Luckily, the situation is expected to change for the better as in March this year, the Minister of Finance Rositza Velkova-Jeleva proposed some amendments to the existing gambling law.
Under the new rules, operators will no longer be allowed to promote any bonuses. Ms. Velkova also suggested that the country should lower the cap on cash payments from BGN 10,000 to BGN 5,000. A similar measure was previously introduced by Bulgaria's center-right party, Citizens for European Development of Bulgaria, better known by its acronym GERB, but it did not receive approval from the Parliament.