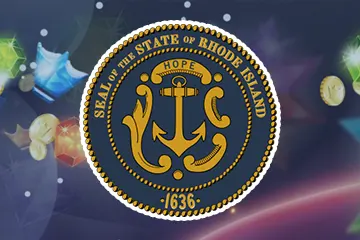 This Thursday, President Dominick Ruggerio and Rep. Gregory Costantino introduced a bill seeking to legalize online gambling in Rhode Island upon the request of Bally's Corporation. If approved, online gambling is expected to boost the state's economy and allow Rhode Island gambling venues to stay competitive in the New England casino market. The move comes only two months after Bally's Corporation announced its plans to ask state lawmakers to legalize online gambling.
Bally's Study Suggests That Rhode Island Will Generate Millions of Dollars in Tax Revenue from Online Gambling
In a joint statement, President Dominick Ruggerio and House Speaker K. Joseph Shekarchi explained that the bill is the first step toward legalizing online gambling in Rhode Island. They said that casinos are an important source of revenue for the state, and money goes to fund various public programs that benefit Rhode Island residents.
The pair added that companies that operate casinos on behalf of the state invested a lot of money to ensure their competitiveness in the foreseeable future and that it is important to explore different ways to ensure their good positions on the market.
In an interview with ABC 6 News, Craig Eaton, Bally's senior vice president of Rhode Island operations, said that the company experienced a 20% decrease in sports betting since Massachusetts legalized nearly all forms of gambling at the beginning of this year. Rhode Islanders are allowed to wager on sports at one of Bally's brick-and-mortar casinos.
Should lawmakers legalize online gambling in Rhode Island, the state is projected to enjoy significant economic benefits. According to a recent study commissioned by Bally's, the state could generate up to $93.3 million in gross gaming revenue in the first year. The company forecast that there will be an increase of 40% in the state revenue by the fifth year of operation or a potential $210 million in gaming taxes.
Why Bally's Corporation Pushes Lawmakers to Legalize Online Casinos in the State?
As of now, Bally's Corporation is the only authorized company to run casinos in Rhode Island. They currently have two gambling facilities in the state – Twin River Lincoln and Bally's Tiverton. Hence, if state lawmakers legalize online casinos, only these two casinos will have the right to obtain online gambling licenses. That is why the company pushes state lawmakers to legalize online gambling. Recently, Bally's revealed that the bill is expected to come into effect on January 1, 2024, if everything goes as planned.
Under the provisions of Bally's bill, the state's share of the revenue generated by online slots and table games would be 50% and 18%, respectively. The bill also stipulates that only players physically present in the state would be allowed to access Rhode Island's online casinos. The legislative measure also suggests that the servers that process players' information would be located in restricted areas at Bally's two land-based casinos. Another important provision of the legislation is that the state would have the authority to set the rules for online casinos.