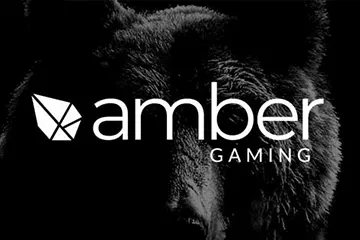 Lithuania's Gaming Control Authority imposed a $15,900 fine on gambling operator Amber Gaming following a customer complaint filed earlier this year. The debate was sparked due to the bettor's discontentment with limiting the available wagering options.
The Gaming Control Authority, under the Ministry of Finance of the Republic of Lithuania, follows strict guidelines to ensure that the integrity of the gambling industry and customers' rights are not compromised. Casinos and sports betting companies operating in the Baltic country are rigorously scrutinized and penalized in case the regulatory authority tracks down any violations of the established gambling regulations.
This Tuesday, the supervisory body unveiled it imposed a $15,900 penalty on Amber Gaming. This came as a consequence of a bettor's complaint filed in May, asserting their betting offers were limited. The complaint did not disclose the reason for the imposed restriction.
In response to the Gaming Control Authority's inquiries, Amber Gaming claimed that the customer placed roughly 280 bets on different sports betting markets. The gambling operator further explained that it would not expose any further information on the patron's personal information and betting activity, as it was considered confidential.
This feedback propelled a decision of the gambling authority to carry out an unplanned detailed inspection of the company's activities, aiming to uncover if it abided by the established gambling regulations. The check did not identify the exact reason for limiting the customer's betting options and eventually concluded that the business breached Article 18, paragraph 1 of the Law on Gaming.
As per this article, gaming is to be operated in compliance with regulations that specify details such as the game's name, gaming location, game rules, size of the stakes, and the maximum allowable winnings, among others.
Amber Gaming Is Penalized for the Second Time This Year
The above-mentioned penalty was not the first one for Amber Gaming this year. Lithuania's Gaming Control Authority imposed a $6,400 fine on the business back in February, following an investigation. It revealed that the company sent two emails to customers, which allegedly sparked their interest to review their website.
Back in May 2021, Lithuania's government revealed it planned a ban on various forms of advertisements, including promotional bonus offers. Discounts, gifts, and special events that gambling operators generally use to increase their customer base and sales also fall under the category of banned activities. The amendment to the Law on Gambling took effect on July 1, 2021.
Amber Gaming is not the sole operator that is closely scrutinized by the regulator. Earlier this month, Top Sport also breached a governmental ban by allowing a self-excluded customer to access its gambling products. The business was obliged to pay a fine amounting to $27,000.