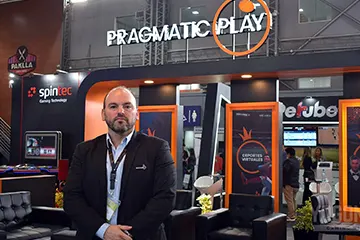 By partnering with Neuquén-based gambling operator Casino Magic Online, Pragmatic Play once again showed its dedication to the Argentinian gambling sector and Latin America as a whole.
A plethora of Pragmatic Play's casino products will be made available to an Argentinian audience as part of the deal, with Mustang Trail™, Forge of Olympus™, and the provider's widely popular Big Bass Bonanza™ franchise being among the examples of games that Casino Magic Online users will be able to enjoy. In addition to a range of slot games, various virtual sports titles will also be integrated into Casino Magic Online's iGaming catalog. Among them are games like Fantastic League and Penalty Shootout.
Casino Magic Online's representative, Eduardo Antonio Nanton, expressed his excitement about the company's collaboration with Pragmatic Play. He also praised the software provider for its iGaming library, and he noted that Casino Magic Online was happy to offer Pragmatic Play's products to its players. According to Nanton, the company was looking forward to witnessing the reception of Pragmatic Play's "unparalleled collection of slots and immersive virtual sports titles."
Vice President of Pragmatic Play's Latin American Operations Victor Arias also made a statement celebrating the deal, saying that Pragmatic Play was "thrilled" to partner with Casino Magic Online. Additionally, he pointed out that collaborating with Casino Magic Online enabled Pragmatic Play to grow its position in Latin America, which is something the software supplier continues to strive toward.
Pragmatic Play is not a Newcomer to Argentina's Gambling Sector
The Argentinian gambling sector is regulated both on a state level and on a provincial level, and Pragmatic Play has continued to tap into Argentina's iGaming market by partnering with companies across the country. The deal with Casino Magic Online is the latest of many collaborations to give gambling enthusiasts based in Argentina the opportunity to enjoy what Pragmatic Play has to offer.
Earlier this September, Pragmatic Play announced a partnership with the platform Ondiss, which is what allowed for the integration of the software supplier's casino products into Casino Magic Online's catalog. An earlier deal, this time with Super 7 in August, introduced Pragmatic Play's portfolio to Argentinian casino devotees who reside in the Province of Mendoza. Another notable fact about this collaboration is that in addition to slots and virtual sports titles, Mendoza residents will also be able to play live casino games belonging to the Pragmatic Play suite.
Apart from Argentina, Columbia and Mexico are other notable gambling hotspots in Latin America. Latin America as a whole has an ever-expanding gambling market, with a number of countries having already set up laws that regulate games of chance and sports betting. This enables Pragmatic Play to form numerous partnerships with Latin American gambling companies and expand its reach in the lucrative region.