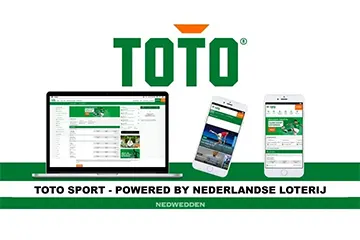 Four semi-professional gamblers reached out to Dutch broadcasting company NOS, claiming that TOTO, a gambling operator based in the Netherlands, did not fully pay out winnings from football bets that were placed on a match belonging to the 2022 Danish Cup. The gamblers said that they were owed a total of €26,000 in winnings for their bets and that TOTO declined to honor the bets in full, which prompted them to file a lawsuit against the operator.
The majority of the wagers were bets between €200 and €250 in size on the possible outcome that the Danish HB Koge, a club in the first division, would win against a club belonging to the second division. The listed payout at the time showed that should a bettor win, they could expect a payout that exceeded their wager up to 6 or 7 times.
NOS reports that the gamblers in question are among the few who can make a living out of gambling and that they achieve this by monitoring gambling operators for mistakes and placing bets that will put the bettor at an advantage. This is in stark contrast to most other Dutch gamblers, who lose €310 on average per month as a result of wagering.
The Semi-Professional Gamblers Were Prevented From Placing Bets Online
According to the bettors' claims, they did not place the bets online due to having been blocked from wagering on the web by various gambling operators. Among the said gambling companies were TOTO and BetCity, and none of the bettors were given a reason for being excluded. In the case of BetCity, the operator shared with NOS that it limited bets as part of its "risk management" measures, i.e., measures that are usually meant to address issues like problem gambling and money laundering.
With online betting being rendered impossible for the gamblers, they turned to retail betting instead. The bets were placed at land-based sports betting outlets, namely supermarkets and cigar shops that accept bets on behalf of TOTO. The gamblers achieved this thanks to the fact that they were not asked to provide ID documentation before or after placing the bets.
TOTO told NOS that the odds of the bets in question were an obvious mistake, given the disparity between the teams' divisions. According to the gambling company, the bettors were attempting to use this error to their advantage, and their bets were, therefore, liable to paying out less than the mistaken listing suggested.
The Netherlands' gambling authority, Kansspelautoriteit (KSA), gave NOS a responce that addresses the practice of limiting or excluding winnings bettors that gambling companies partake in. According to the regulator's spokesperson, imposing such restrictions on bettors who win is not forbidden. However, it was also expressed that using measures meant to assist individuals who sufffer from gambling addiction in such a way is "undesirable". As for the legal actions the players are taking against TOTO, the KSA did not provide commentary on the matter.