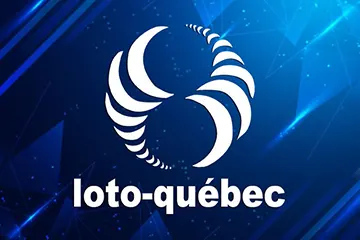 Following complaints by Montreal community groups and the city's public health department, Loto-Québec came out with a statement that its plans to set up a casino venue adjacent to the Montreal entertainment venue Bell Centre have been abandoned.
Loto-Québec shared its intentions to open a gambling establishment in the area this February. Had the plans gone through, the venue would have housed hundreds of slot machines. Visitors would have been given access to poker tables and sports betting terminals as well. The location that had been picked for the casino used to house the restaurant 1909 Taverne Moderne prior to the COVID-19 pandemic.
The proposal was met with disapproval on multiple fronts, however, with the latest criticism being voiced earlier this week. In an interview broadcast ahead of Loto-Québec's announcement, Dr. Mylène Drouin, director of Montreal's public health department, cited downtown Montreal's status as a high-traffic area, along with the vulnerability of the location's population when it comes to lottery terminals, as the main issues behind the proposal.
The Deal Faced Opposition From the Start
Loto-Québec's intention to set up a gambling location near the Bell Centre was not well received once the plans were made public in February. That same month alone saw gambling addiction experts and Montreal's public health department criticizing Loto-Québec's plan.
In spring, community groups and neighborhood roundtables of the Ville-Marie borough's Peter-McGill district where Bell Centre is located, made it clear that they were against the project. Serge Sasseville, independent city councilor of Ville-Marie, also pointed to the Bell Centre's designation as a "red zone" in a 2017 map issued by the health department that shows areas where there is an overabundance of lottery terminals. He would continue to state that the neighborhood was already facing violence and criminality and that the project was "the last thing" the community needed.
Earlier this week, the public health department of Montreal also shared its final stance on the matter, declaring that the project would not be approved by the organization. What is more, a report that called for the further reduction of lottery terminals in Montreal was also released on Monday.
Loto-Québec clarified that it understood that point of view of public health, namely the elements that are seen as problematic. Loto-Québec pointed specifically to how the premises of the now abandoned project were near the Bell Centre in downtown Montreal, as well as the fact that the arena was managed by a subsidiary of the trusted Groupe CH sports organization.
While the company stated that it "respects the advice," Loto-Québec expressed that it viewed the situation as a "missed opportunity." It was also emphasized that the project plans had a focus on responsibility and that 600 video slot machines would have been removed from establishments in disadvantaged Montreal areas had the plans gone through.