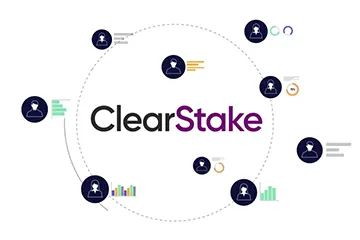 This Monday, ClearStake Limited, a London-based company, unveiled a company report detailing one of its advanced solutions that would be especially beneficial to gambling operators. It would assist them in protecting their customers, managing costs, and reducing customer attrition through automated source of funds checks. The tool facilitates a safe and hassle-free process of sharing financial data.
As per the established security standards and Anti-Money Laundering Compliance checks within the gambling industry, operators are obliged to request financial data from their customers. Statistics point out that nearly 80% of players find this frustrating and feel reluctant to share such information online, which inevitably increases customer attrition. With ClearStake's solution, gambling service providers can keep customer engagement and increase the number of returning customers.
ClearStake's tool provides a simple solution that works equally well for both sides of the business interaction. Once customers reach a specific deposit limit, they are automatically guided to the affordability check. It enables them to provide the required financial information within seconds in a way that is convenient to them, for example, by sharing conventional banking statements.
Instead of giving a 'score', the automated tool provides a custom-made solution that takes into consideration each specific case.
The financial data is then automatically accessed and verified, identifying underlying markers and providing gambling operators with the necessary information. Some of the factors that go under scrutiny include substantial debt repayments, high gambling expenditures, and unusual transactions. Based on this automated research, ClearStake offers a recommended decision regarding customer affordability.
ClearStake Advanced Technology Ensures High Player Protection and Quick Affordability Checks
Hollywoodbets, a sports betting operator based in Durban, South Africa, is among the multiple businesses that have already concluded an agreement with ClearStake. The two companies entered a mutually beneficial partnership, resulting in enhanced player protection, saving funds, and regulatory compliance. The advanced financial assessment tool has been of great help for the operator to streamline and speed up its source-of-funds verification procedures.
Martin Burt, ClearStake's CEO commented on the partnership and highlighted that the tool targets ensuring the highest level of customer protection while simultaneously complying with regulatory requirements.
Tyla Labuschagne, Hollywoodbets' Compliance Manager, further expressed contentment with the advanced tool and confirmed she would recommend it to other sports betting operators. It allowed the business to be aware of its customers' spending capacity and simultaneously meet the regulatory requirements of different gambling markets.
Additionally, ClearStake's solution enabled the business to easily identify customers who can wager freely and ones who require greater protection. Thus, problem gamblers and at-risk gamblers enjoy a greater level of protection.
With ClearStake, gambling operators can retain a greater portion of their customers, fulfill regulatory requirements, and save resources from manual checks.