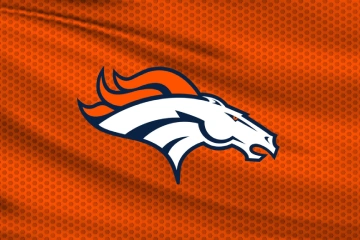 On Monday, a Denver Broncos player was suspended for an indefinite period for wagering on league games during the 2022 NFL season. Yesterday, the National Football League (NFL) confirmed that Broncos defensive tackle Eyioma Uwazurike was ousted for at least one year and will be able to petition on July 24, 2024, at the earliest. This means that the player will miss the entire 2023 season. In a statement, the Broncos announced that they cooperated with the investigation because the integrity of the game is of utmost importance.
Last year, Uwazurike appeared in eight games as a rookie. The fourth-round draft pick from 2022 has the potential to become a great run-stopping defensive tackle. But considering the recent suspension, Broncos might decide to release him.
The NFL is committed to maintaining the integrity of the games and has a strict gambling policy, prohibiting players from wagering on NFL games. Everyone violating the league's betting rules is being penalized with suspension. This year alone, the league has suspended ten players so far for violating its gambling policy.
Last month, the NFL suspended Isaiah Rodgers and Rashod Berry of the Indianapolis Colts and free agent Demetrius Taylor indefinitely for breaching the league's gambling policy. Tennessee Titans tackle Nicholas Petit-Frere was penalized with a six-game suspension for violating the NFL gambling rules.
In April, the NFL suspended four Detroit Lions players and Commanders defensive end Shaka Toney for infringing the league's gambling policy. In 2022, wide receiver Calvin Ridley was suspended when he was still playing for the Atlanta Falcons. After that, the Atlanta Falcons traded Ridley to the Jacksonville Jaguars for two draft picks.
The NFL Works on Tightening Its Gambling Policy and Educating Players
As reported by SuperCasinoSites last month, the NFL announced that it would reinforce its gambling policy in a bid to reduce the number of suspended players and maintain the integrity of the game. The league's gambling policy prohibits players from wagering on the NFL, betting at a team's facility, disclosing internal information, entering a sportsbook during the NFL season, relying on someone else to place a bet instead of them, and playing daily fantasy football.
Furthermore, rookie NFL players are required to attend mandatory education sessions and familiarize themselves with the league's policy. Besides, a group of NFL officials are tasked with visiting team facilities and clarifying the league's gambling policy.
When asked how the Broncos ensure that their players understand the NFL gambling policy, coach Sean Payton explained they received a handout from the league, which they presented to all players after examining it. He added that it takes approximately 20 minutes to make sure that everyone understands the NFL gambling policy.