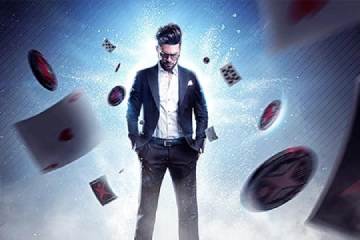 Lithuania's gambling watchdog, the Gambling Supervision Service, has announced that although Betsson-owned sports betting operator Betsafe violated the country's gambling law, it will not fine the company because there are mitigating circumstances. According to the regulator, Betsafe offered live dealer Sic Bo powered by Ezugi without having the appropriate permission. The operator even paid out winnings to a player, which is another breach. However, the Lithuanian watchdog did not sanction the operator, referring to the incident as a "minor violation" of the law.
Moreover, the gambling watchdog found the dice game against the Gambling Law of the Republic of Lithuania. Thus, Betsafe violated the country's gambling law by offering live Sic Bo by Ezugi without having the needed certificate and paying out winnings to a successful player. But the regulator did not impose a fine on the gambling company, justifying its decision by the fact that the company assisted during the investigation.
The regulator also noted that Betsafe has never been punished for similar breaches. Furthermore, the operator immediately removed the game from its portfolio once informed it was against the country's gambling law. Another mitigating circumstance is that the company did not make a profit and no player suffered damage from the breach. The gambling watchdog found no aggravating circumstances and did not fine the gambling company. Betsafe is allowed to appeal the regulator's decision.
Several Gambling Companies Have Been Fined by Lithuania's Watchdog Recently
In August last year, Lithuania's Gambling Supervisory Authority fined Betsafe €25k for not complying with the country's advertising regulations. The gambling operator was penalized for sending a newsletter to over 10,000 customers, promoting an online game. Since July 1, 2021, gambling companies operating in Lithuania have been prohibited from using bonuses or special events to promote their services.
Another company that received a fine together with Betsafe was Tete-a-Tete Casino. The operator had to pay a €15k fine for accepting players outside Lithuania. Under Article 205 Part 3 and Article 201 Part 1 of Lithuania's gambling law, operators are prohibited from accepting wagers from players physically located in a country other than Lithuania.
This June, the Lithuanian gambling regulator fined Baltic Bet €16,705 for failing to comply with the country's advertising standards. The regulator warned the operator that it would take further action if the incident repeated.
Last month, the gambling watchdog fined Top Sport three times in a single week. The operator failed to prevent underage individuals from entering one of its slot premises and received a fine of €25k. Moreover, Top Sport was handed a fine of €15k for accepting automatically placed bets on a live roulette table. The gambling watchdog also fined the gambling company €15k over payments-related failings.