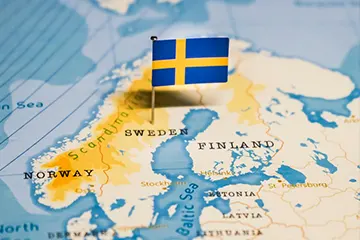 Sweden has introduced stricter rules to clamp down on illegal gambling and match-fixing, which became effective on July 1. Under the new rules, licensed operators must cooperate with the Swedish Police Authority and support their investigations into gambling crimes. Besides, the National Sports Confederation and affiliated sports associations are allowed to process players' personal information if needed to determine possible sports betting violations and match-fixing.
Under the new rules, the country's gambling watchdog, Spelinspektionen, can also purchase gambling services under a hidden identity. This practice is known as "mystery shopping" and allows the regulator to ensure that a given operator complies with the established standards and laws. Operators must be informed about the test purchase as soon as possible. The new rules also facilitate transparency and collaboration between the gambling industry and law enforcement agencies.
This May, the Swedish gambling regulator was authorized to obtain new powers as part of the country's efforts to clamp down on illicit gambling and protect the nation from threats associated with illegal gambling activities. As of July 1, the regulator is also authorized to decide what information the payment service providers must disclose. The measure aims to enhance the regulator's blocking powers, which allows the authority to block payments to unlicensed gambling sites.
However, the Swedish gambling regulator has never exercised this power due to "certain practical difficulties". That is why, the regulator's previous blocking capabilities were repealed and changed with the new ones, under the updated version of the Gambling Act. The government explained that empowering the regulator to block suspicious payments is crucial in the fight against illegal gambling.
Sweden Tries to Establish a Healthy Gambling Industry
Last December, the Ministry of Finance Niklas Wykman proposed the new measures in a bid to crack down on illicit gambling activities. He explained that the new rules seek to put the gambling market in order and protect Swedish players. Furthermore, the proposed measures aim to prevent illegal gambling sites from targeting Swedes and earning money from match-fixing.
Actually, match-fixing has proven to be a major problem for many countries, including Sweden. Illegal operators often exploit the industry's vulnerability, which leads to the manipulation of major sporting events, also known as match-fixing. Such fraudulent schemes usually include individual athletes, officials, and organized criminal networks. Based on these facts, the Swedish Gambling Authority and the Agency for Public Management concluded that stringent measures must be implemented to combat illegal gambling, particularly match-fixing.
Two weeks ago, it was reported that Sweden had considered increasing the fines imposed on operators who fail to comply with the country's Money Laundering Act. The new proposed amount is the same as the financial penalty for breaching the Gambling Act, which is significantly higher.