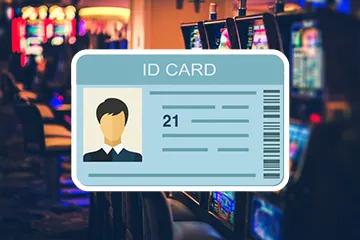 Yesterday, the British Columbia Lottery Corporation (BCLC) issued a statement to remind all casino patrons of the new entry requirements, which will become effective as of July 26. Casino goers will have to present their ID or another government-issued identification document, which will be scanned by security staff at the entrance of the gambling venue.
The system will automatically check whether a person is enrolled in BCLC's self-exclusion program, also known as Game Break. The new measures aim to prevent self-excluded patrons from entering a casino and identify at-risk players. The system will not save the personal information of people not enrolled in the program.
This May, the BC Lottery Corporation revealed that it plans to introduce new entry measures in a bid to prevent people enrolled in its self-exclusion program from entering a casino. Everyone who experiences gambling problems can enroll in BCLC's voluntarily self-exclusion program for a period of six months, one year, two years, or three years.
Once a person enrolls in the program, the self-exclusion period starts immediately. When the self-exclusion period is over, people have to do an online course, which will encourage them to never return to their old gambling habits.
The New Entry Requirement Aimed at Self-Excluded Gamblers and People Prohibited from Entering Casinos
Patrick Davis, BCLC's vice president and chief executive officer, said that no other jurisdiction in North America had adopted such an entry requirement so far. He added that the new measures come as part of BCLC's initiative to minimize problem gambling rates and have "the healthiest players in the world".
Davis also noted that the statement issued by BCLC aims to raise awareness among casino visitors and inform them about the purpose of the new measures. Self-excluded players believe that the new requirement will help them resist the temptation of gambling.
Although casino visitors are required to have an identification document to prove their age or identity in some cases, such as when claiming a jackpot prize, the new entry requirements specifically target self-excluded players and people banned from entering a casino. Valid identification documents include a North American driver's license, an identity card, a passport, a permanent resident card, or an Indian status card.
BCLC reported that the number of people enrolled in its self-exclusion program was over 10k as of May this year. The Lottery Corporation also revealed that between 964 and 1,177 self-excluded people return to gambling before the self-exclusion period is over each fiscal quarter.
Figures presented by the BC government show that 3.3% of British Columbians are susceptible to gambling problems. According to information published on the City of Vancouver's official website, 4.6% of people living in British Columbia are affected by gambling problems.