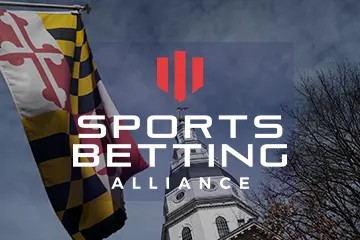 This Tuesday, the Maryland State Board of Elections slapped the Sports Betting Alliance (SBA) with a hefty fine of $48,000 for not complying with the state's disclosure requirements, according to which promoting or donating companies must disclose donations of $10k or more within 48 hours. Entities that violate the disclosure rules receive a fine of $10k per day or 10% of the organization's expenditures, whichever is higher. SBA's violations occurred during the 2020 campaign, promoting the legalization of sports betting.
The fine against the consortium is the largest that the Maryland State Board of Elections has issued so far. Jared DeMarinis, director of the candidacy and campaign finance for the Maryland State Board of Elections, said the penalty must warn all donating entities that the state has zero tolerance for those who violate the disclosure requirements. In September, DeMarinis is expected to take the position of the state elections administrator.
The board issued fines of $75k in total between April and May, penalizing 28 entities for failing to keep campaign donations and record contributions and expenditures. About $68k of all fines were issued to entities that failed to file expenditure reports on time.
DeMarinis explained that the fines aim to encourage entities to file donation records in time. He added that most records are not only filed at the last possible second but also carry some political advertisements that may affect the elections. DeMarinis urged all entities to submit their reports in a timely fashion in order to allow voters to make informed choices. Fines collected by the board go into a state fund and can be used by candidates seeking financing for their public campaigns.
The Sports Betting Consortium Claims That It Made an Unintentional Mistake
Addresses mentioned in state campaign finance records reveal that the Sports Betting Alliance is linked to Gober Group – a law agency with expertise in political cases. A spokesperson representing the consortium explained that the SBA misreporting was caused by an unintentional mistake and that the alliance immediately filed the missing form. But there was no amended report in the state campaign finance records. Information regarding the amount spent by the sports betting consortium to support the campaign was missing, too.
The independent expenditure organization United Political Issues Fund also received a fine of $5,500 earlier this year. Motorola Solutions Inc. Political Action Committee (PAC), which donated over $12k to eight candidates, was handed a fine of $7,500 for not complying with the state's disclosure requirements.
The state also gave a fine of $7k to Working Families National PAC for failing to submit mandatory donation disclosure within the designated timeframe. The organization donated over $400k to support progressive Democratic attorney candidates, such as Baltimore City State's Attorney Marilyn Mosby and Prince George's County State's Attorney Aisha Braveboy.