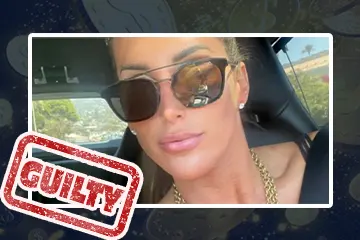 The Californian lawyer Sara Jacqueline King, 39, has agreed to plead guilty to fraud and money laundering charges, signing a deal with federal prosecutors on June 12. King allegedly stole over $8 million from clients of her company, King Family Lending LLC, and used the money to fund her lavish lifestyle and gambling sessions in Las Vegas.
According to a legal filing, King purportedly used her company to give short-term, high-interest loans to professional athletes, celebrities, and other wealthy people. The loans were supposedly secured by the borrowers' assets, such as luxury automobiles, yachts, and earnings from guaranteed sports contracts.
For just a year, the attorney recruited many investors, assuring them that their money was secured by the same items as the loans. King told the investors that if a borrower did not pay their loan, she would sell the collateral and pay them back in full plus interest.
In February this year, the British Virgin Island-based company LDR International Limited filed a civil suit against the attorney, claiming that she took 97 loans from the company totaling over $10.3 million. According to the company's lawyers, King took the money to fund her extravagant lifestyle and gambling sprees in Las Vegas.
After the company exposed her scheme, some of King's friends told journalists from The Daily Beast that she duped them, too. What is more shocking is that she even took a couple's life savings. A curious fact is that she was married to Kamran Pahlavi – a member of the former Iranian royal family at that time.
What Sentence the Attorney Will Face for Gambling Away Over $8 Million of Her Clients' Money
King was charged with scamming five investors out of $8 million between January 2022 and January this year. Prosecutors claim that King took $132,156 from her company's bank account to buy a luxurious car. The rest she used to support her lavish lifestyle and gamble at Las Vegas casinos.
Yesterday, the U.S. Attorney's Office for the Central District of California said that King agreed to plead guilty. According to the plea agreement, King will pay a fine of no less than twice the gross gain/loss caused by her actions. She will also pay restitution to the affected parties of approximately $8,785,045. The attorney may face a prison sentence of up to 30 years.
In February, Maire Casillas Berger, King's former assistant, told reporters from The Daily Beast that the attorney did not care about people's feelings. The only thing she cared about was money and expensive clothes.
On Tuesday, Ronald Richards, a representative of the British Virgin Islands company, said he is happy that King feels responsible for her actions. The attorney is scheduled to appear in court on June 20.