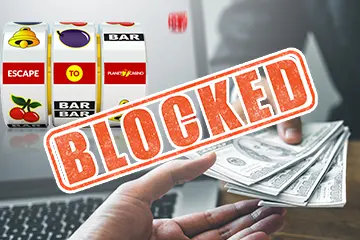 On Tuesday evening, Governor Jared Polis quashed a proposal, seeking to allow Colorado casinos to loan $1k or even more to gamblers. Gov. Polis motivated his decision by explaining that casinos would exploit people's vulnerability. He added that giving more money to players who racked up significant losses would encourage them to keep gambling.
The legislative effort, which Gov. Polis vetoed, was co-sponsored by Sen. Dylan Roberts, a Democrat, and Republicans Rep. Ron Weinberg and Sen. Mark Baisley and aimed to allow for better convenience for players.
Why Governor Polis Did Not Sign the Bill?
Bill SB23-259, which would allow Colorado casinos to offer lines of credit of $1k or more was rejected by Governor Jared Polis on Tuesday evening. In a veto letter, the governor noted that people with gambling disorders would take the loans offered by casino operators, which would only feed their addiction.
He added that vulnerable people would not be able to refuse the loan. Polis said he supports people's right to gamble but also cares about Coloradans and their financial stability. The Governor highlighted that the bill should have been created to target tourists only.
Earlier this month, the Colorado House passed the bill on a 33-32 vote. Initially, the bill failed with a 31-34 vote, but the controversial legislative effort was approved after a lawmaker asked for a re-vote. This unleashed scathing criticism from some legislators, who voted against the proposal.
Rep. Jennifer Parenti even tweeted that the re-vote breached the House rules and questioned the integrity of the vote. Rep. Javier Mabrey also tweeted that a bill that would provide casinos with the opportunity to make more money passed, while a proposal seeking to support families and poor people failed.
The Controversial Bill Passes State Legislature by a Razor-Thin Margin
The legislation, which was expected to come into effect this August, sparked heated debates among legislators, which comes as no surprise considering its goal. Supporters of the bill claimed that it aims to make the Colorado gambling industry more competitive. Moreover, the purpose of the bill is to attract high rollers from other states and reduce the risk of traveling with cash to zero.
Besides, the legislation would save players the inconvenience of going to an ATM to take out cash to fund their gambling session. Proponents of the bill also noted that players can withdraw a limited amount of money from an ATM in a 24-hour period.
Opponents of the legislation argued that the proposal would allow people to gamble with money they do not have and cannot afford to lose. But supporters of the bill responded that casinos would have had to check a person's creditworthiness, whether they owe child support or restitution before offering a loan.