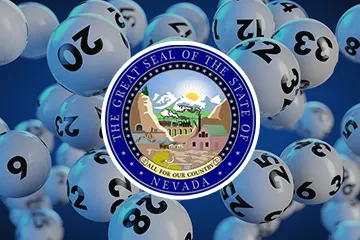 On Thursday afternoon, the upper chamber's Committee on Legislative Operations and Elections approved a bill that would amend the state constitution and legalize a state-run lottery. The bill received three Ayes and two Nays from committee members. No future hearing on the floor was scheduled. The legislation, also known as Assembly Joint Resolution 5 (AJR 5), is now heading to Nevada's Legislature, where the bill will be taken into consideration.
Nevada's Lottery Bill Passes The Upper Chamber's Committee on Legislative Operations and Elections by a Thin Margin
Nevada inches closer to legalized state-sponsored lottery operations. On Thursday afternoon, a bill seeking to amend Nevada's constitution and decriminalize lottery operations in the state was approved by the Senate Legislative Operations and Elections Committee. Two committee members, Senator Heidi Seevers-Gansert and Senator Lisa Krasner, opposed the measure.
Gansert told commissioners that Nevada has the best gambling industry in the world, and allowing a state-sponsored lottery may change this. Gansert added that companies invested billions of dollars into glitzy land-based casinos that create many jobs. Krasner supported Gansert's position, stating that the industry will be negatively affected if gambling companies have to compete with a state-sponsored lottery.
Committee Chair Sen. James Ohrenschall, who voted in favor of the legislative effort, said that many Nevadans go to neighboring states to buy lottery tickets, and such people usually do not play casino-style games. Therefore, brick-and-mortar gambling establishments will not compete with the lottery. Ohrenschall noted that the legalization of lottery operations would keep money in the state.
Will Nevadans Be Able to Buy Lottery Tickets Anytime Soon?
If the Legislature approves AJR 5 this year, it will be brought up for consideration again in 2025. Should the Senate and Assembly pass the legislation again, the proposal will go to voters in the 2025 general election. The bill must go through all these steps because it aims to introduce amendments to the state constitution.
Under Nevada's current constitution, nobody is allowed to run lottery operations except for charitable organizations. If ARJ 5 receives the needed approval from the Legislature and voters, it will allow only the state and no other entity to run a lottery.
In March, the Nevada Assembly passed the lottery bill on a 26-15 vote. However, the chances of the legislation becoming law are still slim as it faces stiff opposition from gambling companies operating land-based casinos in the state. During a Senate hearing held at the end of April. Red Rock Resorts and many other casino operators presented their arguments against the proposal, noting that the lottery could lead to a significant revenue loss. On the other hand, the bill has supporters who argue that money from a lottery could be directed to youth mental health initiatives.