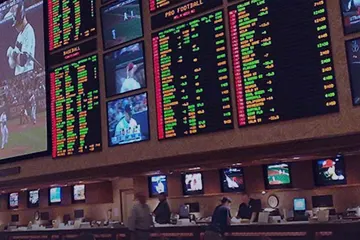 This Tuesday, Ohio's House Finance Committee approved House Bill 33, seeking to allow three of the largest counties in the state, Cuyahoga, Franklin, and Hamilton, to have seven sports betting shops instead of five. The legislative move comes as part of the latest version of the state's two-year budget bill, which also includes spending millions of dollars on healthcare services, security during next year's solar eclipse, as well as various organizations and initiatives in Northeast Ohio.
Ohio's Two-Year Budget Bill Provides for Redirecting Unawarded Licenses from Other Counties to Cuyahoga
After the House of Finance Committee gave their approval to the legislative effort, the bill is expected to pass the full House on Wednesday. The state Senate is likely to make some revisions to the legislation before they send it to Governor Mike DeWine's desk. If passed, the legislation would allow Cuyahoga, Franklin, and Hamilton counties to have seven sports betting shops. Currently, the counties can have only five sports betting facilities by law.
The move would provide operators who previously were denied a license with the opportunity to enter Ohio's market. The bill has been carefully crafted to ensure that Ohioans can enjoy more sports betting options while protecting them from gambling-related problems.
Sports betting was legalized in Ohio at the beginning of 2021 with HB23, which allows a total of 40 sports betting licenses statewide. Upon request from multiple Republican members, House Finance Committee Chair Jay Edwards proposed a change under which "dormant" licenses in other counties would be redirected to the state's largest counties. This proposal would provide Cuyahoga County with access to more sports betting licenses.
The two-year budget bill also provides for spending of $88 billion on a significant expansion of Medicaid coverage, security for next year's solar eclipse, and Northeast Ohio organizations.
Casinos, Racinos, and Sports Teams Enjoy Licensing Preference in Ohio
Ohio's law prioritizes casinos, racinos, and sports teams for Type-B sports betting licenses. That is why many operators interested in opening a brick-and-mortar sportsbook in Ohio could not secure a license.
After Ohio legalized sports betting, among the first contenders for a license were Bobby George's Harry Buffalo and Steve Rosen, Co-Chief Executive Officer of Resilience Capital Partners in Beachwood, but they were denied permission to establish land-based sportsbooks because the JACK Casino, JACK Thistledown racino, Cleveland Browns, Cleveland Cavaliers, and Cleveland Guardians had a preference for a Type-B license.
In 2022, Bobby George, owner of the Harry Buffalo business, unveiled plans to build a sportsbook on East 4th Street, close to other planned sports betting facilities. George may now have the opportunity to carry out his plan to establish a sports restaurant and a rooftop bar if the bill becomes law and he receives a permit.