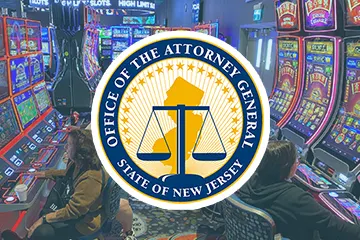 During the 26th Annual East Coast Gaming Congress held yesterday at Hard Rock Hotel & Casino in Atlantic City, Attorney General Matthew J. Platkin and Division of Gaming Enforcement (DGE) Director David Rebuck provided details about the new measures Platkin's office is to implement in a bid to tackle problem gambling. The move calls for limiting the number of gambling advertisements, creating a new position dedicated to responsible gambling, and making the self-exclusion process easier.
What is the Objective of Platkin's Recently Introduced Initiatives?
Attempting to curb rising problem gambling rates, Attorney General Matthew J. Platkin and Division of Gaming Enforcement (DGE) Director David Rebuck introduced several initiatives at the East Coast Gaming Congress held yesterday. One of the measures seeks to set new advertising standards for operators.
Under the new advertising practices, all gambling commercials must display New Jersey's gambler hotline and feature accurate information about the wagering requirements and terms and conditions. Gambling adverts must not target individuals below 21 years old and must not include misleading information. Besides, operators and advertisers must allow people to opt out of direct advertising.
The new measures also aim to simplify the self-exclusion process. Now, players can sign up for the self-exclusion process through in-person appointments or the DGE's online application form. But the DGE will also add a video-conference option to the list of gambling exclusion options. A round-the-clock hotline will provide people with more information about the self-exclusion program.
According to the Thursday announcement, the DGE will establish a new position for a Responsible Gaming Coordinator. The person who will be hired for this job should be an experienced attorney, who will be responsible for identifying problems and creating recommendations to improve the state's responsible gambling program.
Keith Whyte, Executive Director of the National Council on Problem Gambling, admired Platkin's efforts to combat problem gambling and said that the new measures will be especially useful for those who want to sign up for the state's self-exclusion program.
Revenue Shows That Gambling in New Jersey is on the Rise
Earlier this month, the New Jersey Division of Gaming Enforcement reported that the state generated a total of $487.4 million in gambling revenue for March this year, which represents a 15% increase from the $423.7 million reported in March last year. The gambling regulator also revealed that sportsbooks raked in $93 million in revenues, up 40% compared to March 2022.
At the beginning of this year, the DGE announced that it will use players' data already collected by online sportsbooks to observe bettors' gambling habits and identify at-risk players. Users who show signs of problem gambling behavior will be presented with the available responsible gaming resources.
If the harmful behavior continues, they will see a video on responsible gambling before being able to continue their gambling activity. And if this does not help, the operator's responsible gambling team will contact the player directly.