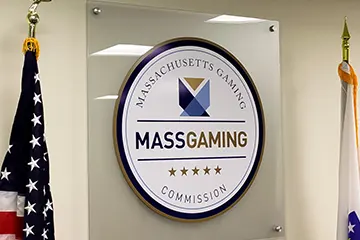 The Massachusetts Gaming Commission urges sportsbooks to provide data to support gambling addiction research. At the moment of writing, this is not a requirement but a proposal that would help the regulator and lawmakers introduce effective measures to curb the growing rate of people with a gambling addiction. The idea was proposed by the regulator's commissioner Eileen O'Brien.
What Obstacles the Proposal May Face?
Online sports betting platforms in Massachusetts went live on March 10, which raised concerns about a possible increase in problem gambling rates. While the state's gambling regulator has already addressed the issue, it continues to look for ways to protect people from gambling disorders.
In a meeting held in March this year, the regulator's commissioner Eileen O'Brien suggested passing a regulation that would require sportsbooks to provide anonymous usage data for research into gambling addiction. O'Brien explained that operators have all the necessary information that would help gambling addiction experts identify how sports betting can turn into a gambling problem. This way, the regulator would be able to create new measures to tackle problem gambling in the state.
Massachusetts is the first state that comes up with the idea of collecting data from sportsbooks to foster responsible gambling. But there are several challenges in front of this proposal that must be solved before realizing the project. The first is how data would be collected safely without violating privacy laws. The second is where information would be stored and who would be responsible for analyzing it. And the third is how such data could be used in gambling addiction research.
Massachusetts' Gambling Regulator Takes Problem Gambling Seriously
A study by WalletHub ranked Massachusetts as 25th nationwide for gambling disorders in 2016. But that was two years before the Professional and Amateur Sports Protection Act (a federal law prohibiting almost all states from legalizing sports betting) was overturned. The gambling regulator revealed that almost 40 people have registered for the sports betting voluntary self-exclusion list since the first betting platforms went live in Massachusetts.
Licensed operators already help the state cope with rising problem gambling rates as 9% of the tax revenue, or approximately $5.4 million annually, goes to the state's Public Health Trust Fund. Considering this, together with Massachusetts Gaming Commission's latest proposal, it is safe to say that the regulator is determined to combat problem gambling. The watchdog has also established an education program called PlayMyWay, allowing punters to manage their bankrolls and help them understand the risks of gambling.
Although the sports betting market in Massachusetts is relatively young, several betting companies have already been caught violating state laws. Last week, Massachusetts Gaming Commission announced that it will discuss whether to penalize MGM Springfield and Encore Boston Harbor for accepting wagers on in-state collegiate sports.