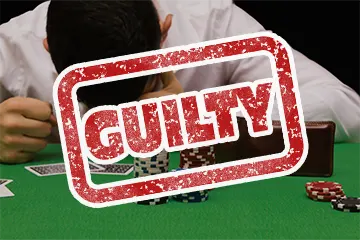 Bangaly Fofana, a 34-year-old man, was caught owning sham documents that he used to register with online gambling sites from which he was banned due to his gambling problem. The man pleaded guilty to two counts of possession of fake identification documents and two counts of possession of false council tax bills.
Fofana's Gambling Addiction Makes Him Commit a Crime
On Valentine's Day in 2021, Fofana was found to possess two fake passports and two false utility bills. The man forged the documents to create accounts on online gambling sites that have banned him due to his gambling addiction. During the row, Fofana's partner informed the police that he is a scammer and even owns multiple mobile phones.
Fofana tried to flee the scene but was detained shortly after. During a search of his home, police officers found passports in the names of Philip Berrington and John Pollock. Francis McEntee told the court that both ID documents featured a photograph of a man who did not look like Fofana. It became clear that the man used a photo of an acquaintance for the fake passport.
The police also came across two council tax bills with the same names as the two passports. But the addresses listed on the paperwork were in a different council area than the one which purportedly issued the tax bills.
During his hearing, Fofana admitted that he had a severe gambling addiction and owed a significant amount of money to a bookie. He claimed that his addiction had spiraled out of control, hence why several online gambling sites banned him. To circumvent the ban and set up new accounts, Fofana had to submit two forms of identification.
Fofana Gets Away with a Suspended Sentence
Julie Taylor, Fofana's lawyer, argued that the passports could not have been used to unlawfully enter the United Kingdom as Fofana was already allowed to reside in the country. Besides, the man in the photograph was white.
Fofana pleaded guilty to two counts of possession of fake identification documents and two counts of possession of counterfeited council tax bills. In his pre-sentence report, Fofana told the probation officer that he had recovered from his gambling addiction and had a job offer that would help him regain control of his life.
During Fofana's sentencing, Judge Philip Parry said that this was a sophisticated offense and that obtaining fake passports and fraudulent utility bills is not easy. However, he handed down a 20-month sentence suspended for two years.
The case of Bangaly Fofana highlights the dangers of gambling addiction, which often leads to criminal behavior. That is why individuals with gambling problems must seek professional help to overcome their addiction before it is too late.