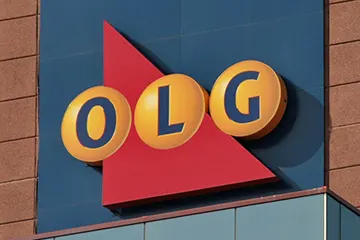 Ontario Lottery and Gaming Corporation (OLG) announced that the Request for Pre-Qualification (RFPQ) for Windsor Casino, currently owned by Caesars Windsor Entertainment Limited, has been released. The RFPQ process will allow OLG to select a service provider to take over the day-to-day gaming operations for the Windsor casino.
The RFPQ is the first phase of the procurement process. Those interested in taking part in the RFPQ process must have previous experience operating a large casino resort. The move comes in an effort to bring fresh ideas to the management of the casino and ensure that the gambling industry continues to evolve.
Phases of the Procurement Process
Proponents who meet the criteria will proceed to the next stage of the procurement process – the Request for Proposal phase (RFP). During this phase, qualified operators will receive documents providing more details about the opportunity in Windsor and the information that must be included to submit a proposal. They will be required to present a comprehensive proposal outlining their management plan for the Windsor casino. The first phase of the procurement process will close on May 25, 2023.
Duncan Hannay, OLG's President and Chief Executive Officer, said that the procurement process aims to ensure that Windsor Casino is competitive, which, on the other hand, will produce economic benefits for Ontario and its community.
OLG announced that Caesars Windsor Entertainment Limited is also allowed to participate in the RFPQ process. However, the agency is open to proposals from all service providers with the needed expertise.
OLG's objective in conducting the RFPQ and RFP phases is to ensure that a service provider is selected by the end of the current operating agreement. During the various stages of the procurement process, Caesars Windsor will continue to operate as usual.
The New Operator Obliged to Retain Existing Employees for 12 Months
In 2020, OLG decided to include the Windsor Gaming Bundle, which consists of Windsor Casino, in its modernization plan. To win more time to conduct a competitive procurement process and select a long-term service provider, OLG extended the contract for Caesars Entertainment Windsor for three more years.
OLG announced that the proponent who takes over Windsor Casino's day-to-day gaming operations must retain the current employees for at least 12 months. OLG explained that the retention period is consistent with all other Gaming Bundles in Ontario. OLG spokesperson Tony Bitonti explained that if Windsor Casino changes hands, the new operator will not be allowed to change the terms and conditions of existing employment contracts for a year.