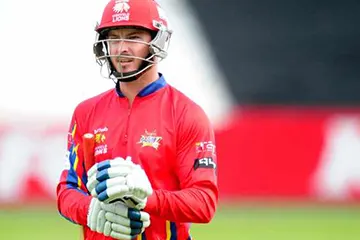 Jean Symes, a former Bizhub Lions cricket player, has been sentenced to four years behind bars for match-fixing for the 2015/2016 domestic Ram Slam T20 Cricket Challenge. The 37-year-old player appeared in the Pretoria Specialised Commercial Crime Court on March 27, 2023, and was found guilty. His sentence comes after a whistleblower provided the Anti-Corruption officer at Cricket SA (CSA) with information about the alleged match-fixing scheme.
Symes Will not Service Actual Jail Time
The matter was brought to the attention of the Hawks Serious Corruption Investigation team based in Pretoria. Hawks spokesperson Captain Lloyd Ramovha explained that Symes' four-year jail sentence was suspended for five years. However, the former cricket player should not face charges of committing a similar offence in terms of the Prevention of Corrupt Activities Act (PRECCA) during the suspension period.
Initially, Symes pleaded not guilty. His lawyer argued that his client's admissions made during the CSA anti-corruption unit (ACU) investigation cannot be used in the criminal proceeding. However, the lawyer's attempt to protect Symes failed and the former cricket player was sentenced.
Although Symes will not serve actual jail time, he has a criminal record, which will certainly affect his career. The International Cricket Council (ICC) banned the players involved in the match-fixing scheme for seven to 20 years. Besides, it became clear that Symes wanted to emigrate to Ireland, but that might be impossible due to his criminal record.
Other Figures Involved in the Match-Fixing Scandal
The investigation conducted by the Hawks team revealed that bookmakers from India convinced former Protea cricket player Gulam Bodi to draw other cricket players into the match-fixing scheme. The Hawks explained that Bodi approached Symes, who agreed to participate in the scheme for the gratification of R30,000 ($2,500). Symes was the third cricket player convicted by the Directorate for Priority Crime Investigation.
The Hawks explained that Bodi was the first to be sentenced to five years imprisonment for enticing cricket players to participate in the match-fixing scheme. Ramovha said that 37-year-old Pumelela Matshikwe was sentenced to five years in prison on June 10, 2022, after admitting that he received an enticement of R50,000.
Match-fixing has been a serious problem for a long. During the latest Women's T20 World Cup, several bookmakers were forced to leave the stadium after players reported them to the CSA and ICC anti-corruption entities. Several bookies had to leave the stadium from last year's men's domestic T20 competition in Potchefstroom, too. Local authorities have introduced tighter measures to fight against corruption in sports after former Proteas skipper Hansie Cronje admitted to accepting money from bookmakers in 2000 and 2001.