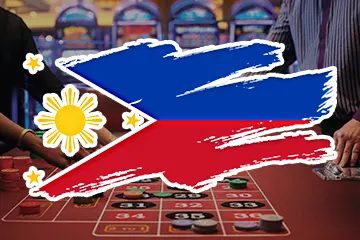 The Philippines Anti-Money Laundering Council (AMLC) conducted a study into suspicious transactions and has found many instances of junket operators regularly failing to report suspicious casino transactions and potentially breaching anti-money laundering (AML) and countering the financing of terrorism (CFT) laws. The agency refrained from specifying the names of the wrongdoers but provided details about two specific instances.
According to the AMLC, the disturbing revelations call for stricter AML/CFT controls in the casino sector. The Philippines Anti-Money Laundering Council also outlined four risk factors casino operators should watch for when partnering with junkets.
Junkets Violate Their Agreements with Casinos
In the first case, a junket operator had to submit a Rove Report every day to flag all suspicious transactions even if such did not occur. The casino partnering with this junket operator noticed that all reports were blank, claiming that there were no suspicious transactions. The casino in question decided to check the CCTV footage and found that 21 cash deposits totaling Php 1.58 billion ($29 million) were transferred to a single account from December 2021 to March 2022.
In the second case, the same casino revealed that another junket failed to report large transactions made by individuals who did not even participate in gambling activities. The casino ended its agreement with the said junket as the latter failed to comply with the casino's anti-money laundering policy. The AMLC reported that the casino submitted 507 Suspicious Transaction Reports with a combined amount of Php 6.86 billion (US$126 million) related to this junket operator as of 2022.
AMLC Identifies Key Risk Factors for Casinos
The AMLC announced that casinos should closely monitor whether their junket partners abide by their agreements and report suspicious transactions. The agency also added that the exchange of large amounts of money on casino floors is a big problem, exposing integrated casino resorts to money laundering risks.
According to the AMLC, there are four factors that flag violation of junket agreements, including the non-reporting of suspicious transactions, the purchase of chips with small-denomination banknotes, the involvement of junket operators with criminal activities, and the conduct of transactions involving large amounts of cash from an unusual source of funds.
In January 2022, Macau's gaming regulator reduced the number of casino junket licenses from 85 to 46. Besides, casinos are no longer allowed to have dedicated junket rooms and enter into revenue-sharing agreements with junket operators. Amid increased regulatory scrutiny, some gambling companies such as Galaxy Entertainment, MGM China, and Las Vegas Sands decided to terminate their junket agreements.