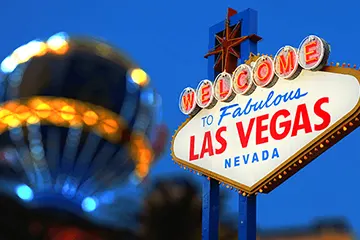 This Tuesday, the Nevada Gaming Control Board will hear industry experts' opinions on what improvements can be introduced to the regulatory framework to boost the gambling industry in the state. In January, Gov. Joe Lombardo said that lengthy regulatory processes prevent high-profile gambling device manufacturers from embracing the latest innovation. As a result, young people grow bored with the gaming products offered by land-based casinos.
Nevada's Tedious Regulatory Processes Slow Down the Development of the Gambling Industry
Gov. Joe Lombardo explained that the Nevada Gaming Control Board should update its regulatory apparatus and be able to approve new games and technology in a timely manner because the lack of innovation keeps young players away from the casino floor. This becomes obvious from the declining amount of money bettors in Nevada have wagered. Last year, sports fans wagered $8.7 billion, while in New York and New Jersey, punters wagered $16.2 billion and $10.9 billion, respectively. At the same time, legal sportsbooks in Illinois handled $9.7 billion in bets.
Former MGM Resorts executive Alan Feldman has confirmed that technology is moving much faster than before, and regulators must fasten the process of approving innovations. He added that Nevada is not the only state that struggles with long delays in approving technology, but considering that its regulatory structure is one of the oldest in the country, it is not surprising that Nevada has strict rules. Mr. Feldman suggested that technology companies would certainly embrace the idea of a single licensing process adopted by all states.
Young People Not Interested in Casino Products Anymore
In an interview with the media agency Nevada Current, former Gov. Bob List said that most people who play slots in land-based casinos are aging, while young people prefer to use their smartphones to play casino games because they are bored with the current casino products.
The founder of Acres Manufacturing John Acres confirmed that the number of people who actually come to Las Vegas to gamble has significantly dropped over the last few years because the state fails to keep pace with the latest innovations in the gambling industry. Acres explained that his devices must be tested multiple times, and every time the regulator must give its approval.
An example of the tedious regulatory process in Nevada is when the Gaming Commission allowed players to participate in cashless betting without the need for identification in 2022. This practice, however, was already introduced in seven states. Besides, the Silver State requires gamblers to visit a land-based sportsbook to set up a mobile sports betting account.
Gaming Control Board chairman Kirk Hendrick responded to Lombardo's suggestions, assuring that the regulator will do everything possible to smoothen the process regarding approving technology. He added that the Board and Gaming Commission experiences difficulties retaining qualified people because the salaries are low.