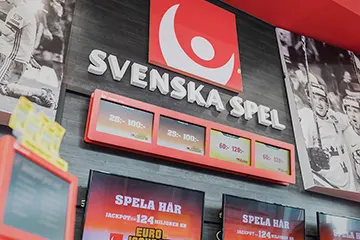 According to research conducted by the Swedish gambling company Svenska Spel, the number of players who demonstrated risky gambling behavior during the first two months of this year decreased compared to the same period in 2022. The gambling authority also highlighted the importance of ongoing monitoring and keeping pace with the latest trends in the gambling industry.
Why Problem Gambling Rate in Sweden Decreases?
In a blog post, Svenska Spel's sustainability manager Kajsa Nylander shared that less people showed signs of gambling problems in January and February this year compared to the same period last year. The trend was most evident in online casinos. She added that the figures are encouraging, but did not forget to emphasize the importance of ongoing monitoring because gambling problems develop with time.
Despite the decrease in the number of at-risk players, Nylander explained that the company continues to pay attention to gambling checks with the objective to ensure that people gamble for pleasure and with money they can afford to lose. A game check call is a preventive measure that detects new players who have changed their gambling patterns.
Nylander explained that the high inflation is a concern for many Swedes who are worried about their finances and savings. Under such conditions, people are usually more susceptible to gambling problems. That is what made the company conduct this analysis.
In Nylander's opinion, making general conclusions about gambling problems among most Swedes based on the data revealed by Svenska Spel would be wrong because it is just one of the many companies involved in the gambling industry.
Sweden to Implement Tight Restrictions to Fight Gambling Problems
Last December, the Swedish gambling regulator Spelinspektionen supported a proposal seeking to fight problem gambling. Under the new rules, all players will be required to comply with a mandatory deposit limit of SEK5,000 per week. Moreover, casino enthusiasts must set a time limit for their gaming sessions.
Gambling operators, however, raised concerns over the proposed measures. They explained that such restrictions are likely to encourage players to use the services of unlicensed gambling sites. However, the legislative effort received the approval of lawmakers who explained that such rules are necessary to combat gambling problems among the Swedish population.
The country has already implemented various restrictions in an effort to protect people from gambling problems. Swedish players are no longer allowed to use their credit cards to execute gambling-related transactions. Moreover, the country's gambling regulator prohibited its licensees from offering promotions to existing users. Operators are allowed to offer only one welcome bonus to new registrants.