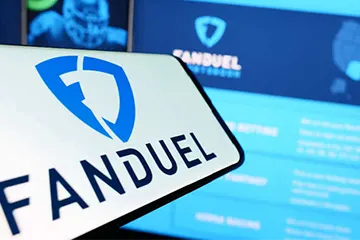 This Tuesday, one of the major sports betting companies in the United States, FanDuel, announced that it will donate $100k to the National Council on Problem Gambling (NCPG) to support its Agility Grants program and issue a series of measures to raise responsible gambling awareness. The company's strategic move has been driven by the strict regulations on gambling advertising introduced in many states.
FanDuel Joins Forces with the National Council on Problem Gambling to Fight Gambling Problems
During Gambling Awareness Month, FanDuel stated that it plans to roll out a series of responsible gambling initiatives, further demonstrating its commitment to establishing a safe gambling environment. The growing scrutiny over gambling advertising is the main factor that stimulated the company to increase its support for problem gambling programs. FanDuel will donate $100k to fund the National Council on Problem Gambling's Agility Grants program.
In a press release, NCPG Executive Director Keith Whyte said that this is the first national grant for problem gambling prevention. In 2022, Nicasa, a non-profit organization that contracted with the state of Illinois to provide problem gambling services, was one of the beneficiaries of the NCPG's Agility Grants program.
FanDuel stated that the company will support the International Center for Responsible Gaming (ICRG) and fund research on gambling behaviors among US residents. This way, the existing industry tools can be improved, mitigating the risks of gambling problems. The company also promised to bolster its responsible gaming ambassador program by posting videos on the responsible gambling ambassadors Amanda Serrano and Craig Carton's social channels.
FanDuel Encourages People to Use Responsible Gambling Tools
Company officials also expressed their hopes to motivate sports fans to use FanDuel's Play Well tools. These allow sports fans to set limits on their deposits and wagers. Besides, punters can limit the time they spend on FanDuel apps daily or take a break from betting. FanDuel announced that its goal is to have 50% of its customers using at least one Play Well tool by 2026. The company hopes for this figure to grow to 75% by 2030.
The sports betting operator added that it will also promote the responsible gambling campaign of the Professional Golfers' Association of America (PGA) on FanDuel TV.
FanDuel Group CEO Amy Howe commented that these measures reflect the company's commitment to protecting sports fans from gambling problems and raising gambling awareness. She explained that the company aims to become an example of a responsible operator.
FanDuel is not the only betting company in the United States to amp up its responsible gambling efforts. In February, BetMGM promised to put an emphasis on the responsible gambling message in its advertising campaigns. The announcement came after the company was scolded by the Ohio Casino Control Commission for violating gambling advertising rules.