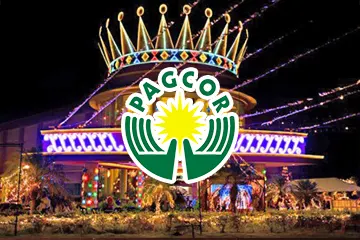 This Tuesday, the Philippine Amusement and Gaming Corp (PAGCOR) announced that it eyes the possibility of selling all 41 casinos it operates to raise $1.47 billion in government revenue and focus on its responsibilities.
The country's gambling sector is still recovering from the Covid-19 pandemic, during which most gambling and entertainment facilities were forced to cease operations. During the ASEAN Gaming Summit, PAGCOR Chairman Alejandro Tengco said that the regulator has serious intentions to sell all casinos it operates, explaining that PAGCOR is the only authority in the world that also performs the function of a casino operator. Tengco expressed hopes to implement the privatization plan during his term, which coincides with the presidency.
PAGCOR to Focus on Its Regulatory Function
This is not the first time when PAGCOR considers selling its casinos. In 2016, the regulator unveiled plans to privatize all PAGCOR-operated casinos to boost the government's budget. But this plan was shelved for an unlimited period. Last year, legislators and the finance minister urged the new PAGCOR administration to resurrect its privatization plans.
Estimates show that the country will collect $1.47 billion in revenues if PAGCOR sells its casinos. Currently, PAGCOR's gambling establishments are under a long-term lease with hotel owners and landlords. Government data revealed that the gross gaming revenue (GGR) generated from PAGCOR's casinos reached 15.9 million pesos last year.
Tengco said that the total GGR, including revenue from the integrated casino resorts, is expected to reach the pre-pandemic level of 256 billion pesos by 2024. He added that the return of Chinese high rollers and the establishment of new gambling venues have already bolstered the gambling sector.
What Changes to Expect?
Tengco shared that PAGCOR also considers amendments regarding the penalties imposed on foreign operators in an effort to combat illegal gambling activities. He added that the regulator partners with various law enforcement agencies to expand its enforcement powers and properly address illegal gambling.
It also became clear that PAGCOR has explored the option to add new gaming products such as eSports, live dealer games, online horse racing, and online arcade. Tengco also unveiled PAGCOR's plans to modernize information technology systems to better regulate the online gambling industry.
The Philippine gambling industry has attracted the attention of foreign and domestic companies that established world-class casino resorts. Government data unveiled that the gambling industry employed approximately 27,000 people as of 2020. Tengco promised that PAGCOR will also take into account the well-being of all employees.
At the moment, there is no clear privatization plan. Tengco admitted that casinos in Entertainment City and Clark enjoy great popularity, but PAGCOR's gambling venues are on par with competitors.