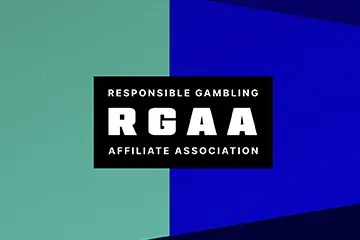 This Wednesday, six leading US gambling affiliates announced the formation of the Responsible Gambling Affiliate Association, dedicated to upholding consumer protection, responsible advertising and marketing, and high integrity standards within the industry. The organization will function as an independent trade association, comprised of the following companies – Better Collective, Catena Media, Gambling.com Group, Oddschecker Global Media, XLMedia plc, and Spotlight Sports Group.
The said businesses will focus their attention on fostering an environment where affiliates will cater to the needs of the legal remote gambling marketplace. Besides promoting responsible gambling marketing and advertising practices, the affiliates will embark on a mission to encourage sound regulations and protection of consumer interests. As their official web page manifests, they have identified the need for striking a balance between consumer protection and the mechanics of digital advertising through reasonable advertising regulation.
As soon as the RGAA appoints a President, it will make an official announcement. The President will serve the important role of molding the future of responsible affiliate practices for the regulated online gambling sector in the US.
The Chief Executive Officers of the six founding members commented on the organization's goals in the conditions of the US gambling market where ongoing changes are swiftly reshaping the regulatory landscape.
Mark Frank Pedersen, CEO of North America, Better Collective, underlined the importance of promoting gambling as a form of entertainment and encouraging customers to enjoy it in a responsible manner. He added:
"Not only is this the right thing to do for our customers, it's the best thing to ensure the success and longevity of the industry and our businesses."
Stuart Simms, Chief Executive Officer of Oddschecker Global Media, emphasized the organization's ambition to promote "fair play for all", reaffirming its intention to uphold social responsibility in the affiliate sector and create a safer gambling environment in the continuously expanding US gambling market.
The RGAA Identifies Five Key Areas of Focus
Although the affiliate marketing sector is subjected to regulation, the six founding companies have recognized the untapped potential for further improvement in the field. The newly founded organization has identified five key areas of focus.
Firstly, the trade organization will promote competitive gambling markets, underlining their major role in providing a sufficiently wide choice of remote gambling services to consumers. Other than the fair competitive environment, it will support industry education and invite new businesses to join over time. Thirdly, the RGAA will pay special attention to consumer protection by guiding players to locally licensed and regulated operators, offering the highest customer service standards.
Next, there will be a focus on the advertising of codes of conduct, ensuring ethical marketing and advertising practices while simultaneously reducing problem gambling behavior to a minimum. Last but not least, the organization will observe responsible gambling practices both in relation to consumers and industry participants.