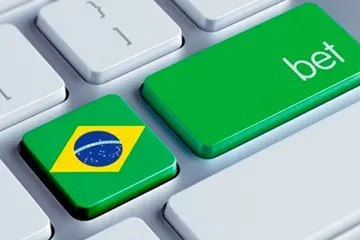 As Brazil's sports betting regulation picks up speed, the Ministry of Finance has passed an Ordinance designed to provide a clear framework for the activity of bookmakers and bettors in the country. Fernando Haddad, the Brazilian Minister of Finance, signed the document.
Normative Ordinance No. 1,330 was communicated on October 26, 2023, in compliance with Law No. 13,756 of December 12, 2018, and Provisional Measure No. 1,182 of July 24, 2023. The latter was published to amend the original legislation and regulate the activity of sports betting operators in Brazil.
In addition to providing general conditions for the activity of fixed-odds sports betting and the rights and duties of bettors, the Ordinance aims to establish anti-money laundering and responsible gambling rules, as well as advertising guidelines. As the Ministry of Finance confirmed, the Ordinance was effective immediately. Sports betting operators who abide by the provisions of the Ordinance are not entitled to specific rights or exempt from obligations to pursue authorization of their activity in Brazil.
First and foremost, the Ordinance establishes there are no limitations on the number of applicants and their distribution channels, physical or online, which aims to create a competitive environment. Native and foreign legal entities are entitled to take part in the sports betting industry so long as they are legally established in the national territory. Foreign entities are required to set up a subsidiary in Brazil. As published in the Federal Official Gazette of Brazil, operators are given a 30-day timeframe to declare their willingness to operate within the country.
Among other technical and operative requirements, sports betting companies are obliged to provide round-the-clock customer service via telephone and live chat facilities to respond to customers' issues and queries in a timely manner. They are also bound to join national or international entities dedicated to upholding integrity and transparency within the industry.
The Ordinance explicitly highlights that legal entities failing to comply with regulations will not be granted authorization. Furthermore, professional athletes, referees and sports team managers are forbidden to participate in sports betting activities.
The next chapter of the Ordinance clarifies bettors' rights and obligations. They are entitled to receive safe, quality and adequate service, with freedom of choice. They also have the right to receive information on how to place wagers, the fixed odds established for each market, and the contact details of the operator. On the other hand, bettors must provide consent for the processing of their data and use a bank account to receive their winnings.
Brazil's Sports Betting Ordinance Delivers Comprehensive Requirements for AML, RG Practices and Advertising
As far as money laundering and other criminal offences are regarded, operators are obliged to communicate any evidence of such to the Financial Activities Control Council (COAF), following the specific instructions provided on the electronic portal of the entity.
Responsible gambling practices are also within the scope of the Ordinance. Operators are obliged to adopt guidelines and practices to impede compulsive gambling and protect vulnerable groups of society. Only individuals aged 18 or above can take part in sports betting. To certify their identity, they must provide full name, date of birth, ID document number, Individual Taxpayer Registry number, or equivalent document, if a foreign citizen. Furthermore, operators must implement control mechanisms including gambling limits, and temporary and permanent self-exclusion facilities.
Last but not least, the Ordinance focuses on communication, marketing, and advertising activities related to fixed-odds sports betting. They must be guided by socially responsible practices and promote safe gambling.