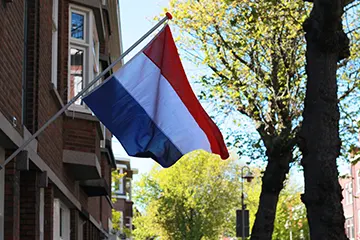 Frank Weerwind, the Dutch Minister for Legal Protection, confirmed the launch of a multi-year program aimed at bolstering digital resilience amid growing apprehensions over cybercrimes associated with online gambling.
The nationwide initiative came in response to concerns shared by fellow members of parliament from the Socialist Party, the Christian Union, and the Christian Democratic Appeal. More specifically, the practice of match-fixing through social media outlets came under scrutiny.
The Minister explained that the campaign was aimed to raise cyber security awareness among Dutch citizens and inform them of the potential risks of online fraud. It would initially prioritize younger members of society. It would educate them to discern the telltale signs of scams and identify fictitious offers.
While Weerwind shared his apprehensions about online scammers focusing their attention on vulnerable groups of society, such as the young, he added that, at present, no evidence supported instances of their engagement in match-fixing.
Back in 2022, the Dutch gambling regulator, Kansspelautoriteit (KSA), already warned operators to refrain from using influencers, former professional sports personalities, and celebrity role models for the purposes of online gambling marketing campaigns. Their appeal to the young demographic might lead them to succumb to problem gambling behavior.
The Dutch Minister for Legal Protection Confirms that Responsible Gambling and Addiction Prevention Are among the Fundamental Objectives of His Policy
In a broader context, Weerwind has not failed to respond to increasing concerns over gambling's potential harms since its legalization in the Netherlands on October 1, 2021. He stated that prevention of gambling addiction was among the fundamental objectives of his policy. He reminded the public of the steps that had already been taken to refine and improve the regulations of the Remote Gaming Act.
As of June 30, 2022, the Dutch Minister for Legal Protection banned the use of influencers and role models to promote gambling products. To further enhance the protection of vulnerable groups of society, the government introduced a broader ban on untargeted advertisements of online gambling as of July 1, 2023. Sponsorship deals also fell under the prohibition of untargeted advertising, with a transitional period granted for already concluded ones.
Furthermore, the Dutch government is about to review the Remote Betting and Gaming Act in 2024 and assess if the set goals concerning the regulation of online gambling products are met. The Minister for Legal Protection commented that he would not jump to hurried conclusions until the scheduled review.
The hands-on approach of the Netherlands' government with respect to safeguarding young individuals from gambling's potential harms involves other initiates too. One of them is the "Bright at School" program developed by Trimbos Institute. It aims to educate school children and raise awareness about risky behaviors associated with problem gambling.