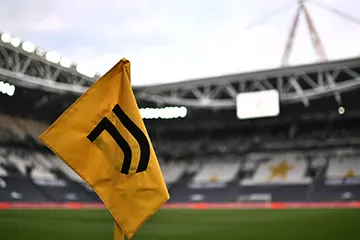 During a recent press-conference, coach of the Italian club Pescara Zdeněk Zeman expressed his disapproval of the punishment Italian football players are facing after being found to have gambled illegally. He stated that player bans tied to sports betting should be more severe.
Nicolò Fagioli, midfielder of the Serie A club Juventus, was found to have placed bets on sports events. The Italian Football Federation (Federazione Italiana Giuoco Calcio, or FIGC) strictly prohibits sports betting, with the typical punishment being a ban that lasts a minimum of three years. Fagioli, however, pleaded guilty, and he is now facing a seven-month ban instead. The player was also given a fine of €12,500 (around $13,200).
Another individual who is a part of this scandal is Sandro Tonali, midfielder of Newcastle United and Italy's national football team, and he has also admitted to betting on sports events. The bets in question involved AC Milan games, which is the team he played for at the time the bets were placed.
In his statement, Zdeněk Zeman put an emphasis on how football players are prohibited from any and all forms of gambling and that this is a well-known fact. He continued, stating that the punishment for gambling is supposed to last at least three years according to the rules of the FIGC, yet the rules "are not respected in Italy."
Earlier this month, Fagioli opened up about how when he broke down on the substitute bench during a Juventus match against Sassuolo in April, the reason behind his loss of composure had to do with gambling debts. According to the player, he was suffering from gambling addiction, and was €3 million in debt after incurring substantial losses at illegal sports betting websites. Zdeněk Zeman addressed this as well, noting how he did not see the situation as an issue tied to gambling addiction.
Italy's Football Scene is no Stranger to Gambling Scandals
In his statement, Zdeněk Zeman also suggested that scandals are typical of Italy. Indeed, such situations have plagued Italian football for many years, and 2023 has been no exception. October also saw sports betting accusations against El Shaarawy, who plays for AS Roma and made a comeback after recovering from an injury. Unlike Fagioli's and Tonali's respective cases, however, the AS Roma player was not guilty of partaking in sports betting.
Shaarawy was later issued an apology by the anonymous source who spread the allegations against him and his fellow player Nicola Zalewski and who shared them with Fabrizio Corona, an Italian gossip columnist. Ultimately, Shaarawy decided to file a defamation lawsuit against Corona, and after a match where Roma won against Monza, he tearfully expressed how hurt he felt by the situation.
In May of this year, Monza defender Armando Izzo was sentenced to nearly five years in prison for his alleged association with the Italian criminal organization Camorra and for sports fraud. This was not the player's first football-related scandal, as in 2017, he was banned for 18 months by the FIGC for match-fixing.