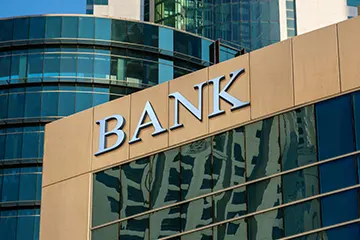 Following a report issued by Indonesia's Ministry of Communication and Information Technology, the Financial Services Authority, Otoritas Jasa Keuangan (OJK), required banks to suspend several accounts associated with unlawful activities, including online gambling.
All types of gaming and betting products are fully forbidden for both locals and foreigners in the Islamic country, and their ever-increasing popularity should be kept under stricter governmental control, according to the local financial services authority. Under Article 303 of Indonesia's Criminal Code, both online and in-person gambling are punishable by up to a four-year prison sentence. The problem is particularly acute since online gambling's surge is inextricably linked to the rise of online credits.
Indonesia's Parliament passed the Financial Sector Development and Strengthening Reform Bill (P2SK) into law on December 15, 2022. This empowered the OJK to exercise control over banks. The law aims to tackle a fundamental issue in Indonesia's financial sector: achieving a harmonious relationship between consumer protection and the fast-paced expansion of the financial industry.
Yesterday, September 24, 2023, Dian Ediana Rae, Chief Executive of Banking Supervision at the OJK, commented that the endeavors to keep the integrity of the banking system in Indonesia should be the joint responsibility of everyone involved in the reform.
Reacting to this comment, Nailul Huda, Economics and Public Policy Researcher at INDEF (Institute for Development of Economics and Finance), said that this should have happened long ago.
Indonesia's Efforts to Eradicate Online Gambling
Indonesia's Ministry of Communication and Information Technology, Kominfo, can employ the latest technology and join forces with internet service providers to suspend the operation of online gambling websites. Ultimately, this collaboration would reduce the illegal activity to a minimum.
Earlier this month, on September 15, Budi Arie Setiadi, the Minister of Communication and Information issued an instruction letter detailing the procedures to be followed with regard to the elimination of online gambling.
Nezar Patria, Deputy Minister of Communication and Informatics of Indonesia replied that the instructions would streamline the process and boost the country's capacity to cope with the proliferation of the illegal activity.
In parallel with the rise of online gambling in Indonesia, the percentage of bad credits until July 2023 has spiked by 59.42% compared to the same period in 2022.
Over a period of five years, from 2018 to 2023, the Ministry of Communication and Information Technology has blocked more than 900,000 illegally operating online gambling service providers. The figures for the last two months of August and September 2023 are even more impressive, with over 115,000 interactive gambling venues that were forced to cease their business operation.
In addition to the governmental efforts to block online gambling service providers, Indonesia is looking to curb the activity of affiliate marketing and advertisement agencies.