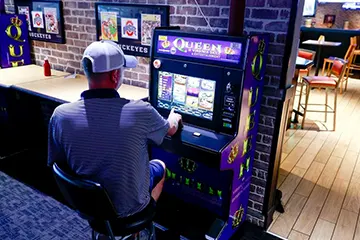 Two and a half years ago, a lawsuit challenging Virginia's ban on skill games was filed by former NASCAR driver and convenience store owner Hermie Sadler with assistance from Senator Bill Stanley, and attorneys representing skill-game company Queen of Virginia. To date, the case remains unresolved. But according to a new court schedule laid out last Friday, the case is to be closed the week before Christmas after a three-day trial.
Proponents of the so-called skill machines claim that these games involve an element of skill, which makes them different from traditional slot machines. The state, on the other hand, claims that the skill involved in these games is minimal and is included only to make them look legal, and Virginia has the right to outlaw gambling within its borders.
On Friday, lawyers representing the two sides held a non-public conference call with the retired judge overseeing the case. After the conference call, the two sides of the case apparently reached an agreement, and the online court records for the case were updated.
Are These Machines Really Involve a Skill Element or It Is Just a Legal Cover?
Virginia's ban on slot-like machines turned out to be a big issue for state lawmakers, who have legalized other forms of gambling. In 2021, the General Assembly imposed a ban on slot-like machines. However, this ruffled the features of small business owners, who relied on these games to attract more customers and boost their profits. As a result, a lawsuit was filed, challenging Virginia's ban on these games. Due to the mounting pressure, retired Judge Louis Lerner decided to temporarily block the state's power to enforce the ban.
But the case took longer than expected, allowing the skill-game industry to make more money from the machines, which are still completely unregulated, and skill-game companies do not have to pay any taxes on the profits generated from these machines. This seems like the perfect scenario for the skill-game companies, which have made substantial political campaign contributions.
Supporters of skill games claim that the state's looser approach toward gambling is in favor of small businesses because it does not allow big gambling companies to control the market. According to the lawsuit, Virginia's ban on skill games violates free speech because it outlaws a particular type of skill game due to its resemblance to slots.
Lawyers from the office of Attorney General Jason Miyares say that the ban does not contradict the state's authority to regulate gambling because these skill machines offer cash payouts to players, which is not the case with video games. Opponents of slot-like games also say that the industry's claim that skilled players always win is not true because players usually put more money into the machines than they get out.