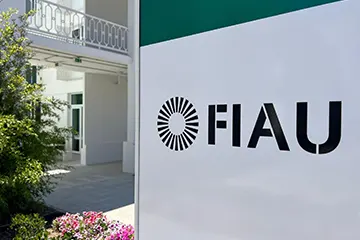 The Financial Intelligence Analysis Unit (FIAU) has fined Glitnor Services Limited $236k after an investigation of the Malta-based company revealed that the firm failed to establish players' source of funds. The inspection of the gambling company also uncovered several cases of the company failing to obtain proof of its players' identities and residential addresses within 30 days, as required by law.
Glitnor did not ask its players to provide proof of the source of their funds, which is against the country's anti-money-laundering (AML) practices. Besides, the company failed to create risk assessments when a customer made deposits totaling €2k. In one case, a new player made 38 transactions totaling €3k across nine days. Of these transactions, €800 was deposited over two consecutive days.
FIAU said that the customer deposited a total of €35k, withdrew €25k, and lost €10k over eight months. However, Glitnor did not pay attention to the player's activity for six months. Large transactions are potential red flags for money laundering, especially when the player is new, and no information about the source of their income is available.
According to FIAU, Glitnor failed to check the source of funds of a client who deposited €61,942 over 13 months and lost €12,040. Another player deposited €12,100 via pre-apid vouchers, and the company again failed to identify the customer's source of funds. FIAU also revealed that Glitnor failed to check whether its clients were politically exposed.
The Company Plans to Appeal the Fine
In a representation to the FIAU, the gambling company explained that it asked every player to provide proof of income, and based on that information, the company assessed their expected level of play. However, the FIAU found no evidence that the company used such a system during the inspection.
When FIAU handed out the fine to Glitnor, it said that its biggest concern with the gambling company's failures was associated with its inability to verify that its customers' gaming activity corresponds to their income and wealth. FIAU also explained that Glitnor's incapability to collect information about a player's employment and check whether it is in tune with their income and gambling activity was also alarming.
The online gambling company issued a statement, in which it revealed its intentions to appeal the fine. In the past, several companies have successfully appealed their fines. They claimed that the financial penalties imposed by FIAU were unconstitutional and breached people's rights to a fair trial.
Glitnor also explained that it conducted two external audits in 2021 and 2022 at its own discretion following the FIAU inspection, which took place in 2019. The gambling company made it clear that it plans another audit in October this year. In the statement, Glitnor said that these audits ensure that the gambling firm abides by the established rules and standards, which is important in case of further inspections.