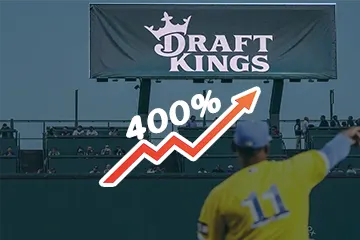 Research conducted by the digital marketing agency Disqo and published by The Drum shows that U.S. sports betting operators' expenditure on advertising will reach $2 billion in 2023, representing 8% year-on-year growth. Before the repeal of the Professional and Amateur Sports Protection Act (PASPA), Nevada was the only state allowed to offer legal sports betting. In 2018, the law prohibiting other states from offering sports betting, PASPA, was struck down.
As a result, many U.S. states regulated the sports betting industry to boost their gaming revenues and enhance player protection. Sports betting is now legal in 37 states, and operators are struggling to attract the attention of sports fans by offering lucrative promotions and using various marketing strategies. According to projections, 32 million Americans will place a bet online by 2025, which represents an increase of 39% compared to 2022.
Disqo relied on its 2 million users to understand people's opinions regarding sports betting. The company surveyed 24,787 consumers and asked them to share their thoughts regarding the industry and its advertising strategies, as well as the use of celebrities and high-profile athletes in their commercials.
Results show that the overall opinion of U.S. adults regarding sports betting advertising is negative. On average, two out of three respondents had a negative sentiment toward gambling advertising. Of all respondents, 40% believe that the leagues, which partner with gambling brands, are likely to tarnish their reputations. As many as 30% of those inquired think that celebrities and athletes who participate in gambling advertisements may damage their reputations, too.
Sports Betting Ads are on the Rise During the NFL Season
Contrary to countries such as the United Kingdom and Australia which have implemented strict gambling advertising restrictions, the United States is in the process of loosening its gambling rules. For example, Australian lawmakers seek to ban gambling ads to curb the growing rates of people affected by gambling disorders.
Patrick Egan, Disqo's director of research and insights, told journalists from The Drum that sports betting is a thriving industry, which will continue growing rapidly despite regulations and heated competition. Various studies show that the National Football League (NFL) attracts the most betting activity. Thus, operators invest about 80% of their annual gambling advertising budget in TV ads during the league. In the early weeks of the 2022 NFL season, 5% of all TV ads were of sports betting companies.
Although more males wager on sports, this activity is gaining popularity among female gamblers. According to the research, sports betting is most popular among millennials (people born between 1981 and 1996) and Zoomers (those born between 1996 and 2010). On the other hand, Boomers (individuals born between 1945 and 1965) are not so well-disposed to sports betting.