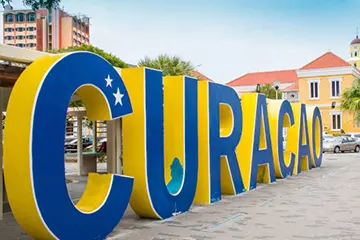 During iGaming NEXT Valletta 23, which took place on June 21 and 22, Finance Minister Javier Silvania announced that Curaçao is to accelerate the process of tightening gambling regulations and implement new rules as of September 1. Silvania explained that problematic corporate behavior called for immediate action, and under the new rules, licensees will be required to comply with international laws and standards.
The government has been working diligently to revamp the current regulatory system, and last summer, it introduced the National Ordinance on Games of Chance (LOK). The legislation is now making its way through the parliamentary process after it has recently been presented to the country's Council of Advice.
However, there is still work to be done to ensure that licensees are operating within ethical and legal boundaries. The finance minister has instructed the Gaming Control Board (GCB), the current regulator, to implement and enforce new standards, addressing concerns over anti-money laundering measures, fraud prevention, and player protection. The GCB will start awarding new licenses to operators under the existing legislation and transition the new regulatory framework to licensees once it is implemented.
To ensure that licensees who want to operate under the new standards experience no troubles with the transition process, the government will allow them to continue their business operations without interruption. In an effort to streamline the licensing process, the Gambling Control Board is to launch a dedicated portal for operators where they can register.
Curaçao Implements New Licensing Standards, Aiming to Clean Its Tarnished Reputation
Silvania did not hide his disappointment with the fact that Curaçao has been associated with loose licensing restrictions compared to other jurisdictions. He noted that the new licensing requirements would help Curaçao get rid of its bad reputation. Under the new licensing regime, Curaçao will require all operators to abide by the new rules, meet minimum international anti-money laundering standards, and provide proof of funds.
The LOK also provides for the establishment of a new regulatory body called the Curaçao Gaming Authority, which will be responsible for preventing and mitigating unlawful gambling activities. Silvania called for regulatory collaboration with other authorities to ensure fairness for operators, suppliers, and players, as well as protect the integrity of the gambling industry.
Silvania noted that the majority of casinos operating under a Curaçao license usually uphold best industry practices. However, the finance minister acknowledged that some Curaçao-licensed operators did not respect other jurisdictions' rules in the past, which earned Curaçao a negative reputation.
This May, three online casinos were caught offering their services to players from Australia without having permission to do so. Another site, which allowed Aussies to gamble with video game skins, also appeared on the regulator's radar. The Australian Communications and Media Authority (ACMA) asked Curaçao Gaming Authority (CGA) for help to clamp down on illegal online gambling services and prevent offshore gambling sites from targeting Australian players.