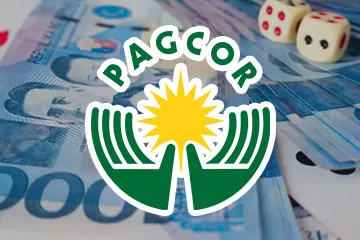 During the weekend, the state-owned Philippine Amusement and Gaming Corporation (PAGCOR) warned people about a new scheme preying on Filipinos and foreigners. PAGCOR announced that crypto scammers and groups involved in human trafficking post offshore gaming-related job offers through dating applications and social media groups.
According to the gambling watchdog, the job postings are usually looking for customer support representatives and offer high salaries and good working conditions to attract the attention of their victims. PAGCOR reminded the public that its offshore gaming licensees, also known as POGOs, are not authorized to offer cryptocurrency investments or online dating services. The regulator advised job-seekers to ensure that a POGO is included in the Offshore Gaming Licensees and Service Providers.
POGOs have been the subject of heated debates in Asia. POGOs running their operations illegally in the region have been attracting local and foreign nationals with the promise of high salaries and good working conditions. Job-seekers who take the bait quickly realize that they are actually involved in criminal activities. The gambling regulator noted that employees who try to leave are often beaten or held against their will.
For years, scammers and groups involved in human trafficking have been using POGOs to cover their actions and perpetrate cryptocurrency scams in the country. In January this year, the gambling regulator was scolded by Philippine officials for failing to monitor human trafficking groups using POGOs as "legal cover" and running online scams and fraudulent cryptocurrency investments.
PAGCOR Ups the Ante in the Fight against POGO-Related Crimes
POGOs have been operating on the Philippines market since 2016. They quickly gained traction on the gambling scene thanks to the liberal gambling laws in the Philippines, allowing them to target wealthy players from China, where gambling is prohibited. According to the finance ministry, the Philippines generated over $122 million in 2020 from POGO fees. Before the Covid-19 pandemic, POGOs employed over 300,000 Chinese workers. However, the pandemic and higher taxes forced many of them to leave the market.
In February this year, the Philippine National Police said that over 300 people of different nationalities fell prey to Philippine offshore gaming operators since 2019. Major General Eliseo Cruz, who heads the PNP Directorate for Investigation and Detective Management, explained that of all victims, 214 were Chinese. Cruz added that 299 victims were rescued, 16 were injured, and one died.
In a bid to clamp down on POGO-related crimes, the regulator recently suspended the license of offshore gaming service provider CGT Technologies. The company was caught operating six buildings inside the Sun Valley Business Hub in Mabalacat, Pampanga, while only two were authorized by the regulator. A week ago, PAGCOR announced that it would issue show-cause orders and fines of up to $50k to POGO licensees that allow other companies to operate under their PAGCOR license.