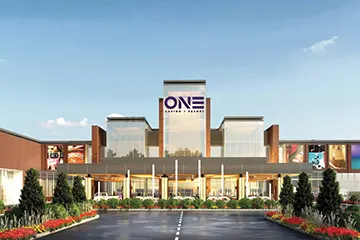 Last Wednesday, the Seneca Nation of Indians announced that they had reached an agreement with the New York Senate to continue operating casinos for another 20 years. State lawmakers are ready with most of their work for the current legislative session. However, they still have some work on a bill seeking to allow the governor's office to negotiate a new gaming compact with the Senecas.
As negotiations continue, speculations about a possible casino in Rochester raise concerns among legislators. New York State Senator Jeremy Cooney voted against the new gaming compact. In a statement, the senator explained that there should be public comment on the matter and manifested his partnership with local governments.
According to some reports published by the Rochester Business Journal and Politico, the Seneca Nation may want to establish a gambling venue in Rochester under its new gaming compact.
Assemblymember Harry Bronson explained that casinos and gambling should not be used as economic drivers. He added that although casinos create jobs for locals, there are much better economic development programs that will benefit Rochester's residents. Bronson confirmed that he supports the idea of signing a new gaming compact with the tribal nation, but it must be fair for the residents, too.
On Sunday, Monroe County Legislator Rachel Barnhart said that she is to submit a "memorializing resolution" to urge Governor Kathy Hochul and the State Legislature to oppose allowing a casino in Monroe County. Barnhart said that an independent study of the potential effects of a gambling establishment on Rochester and Monroe County must be conducted before allowing the tribal nation to build a casino in the area.
Seneca Nation's Gaming Compact Dispute is Now in the Past
Last week, the Seneca Nation reached an agreement in principle with the New York state for a new 20-year casino gaming compact, but no plans for building a casino in Rochester were revealed. Later this month, the State Assembly will take the gaming compact into consideration.
In 2002, the Seneca Gaming Compact with New York was signed and set to expire on December 9. Although the Seneca Nation has reached an agreement with the Senate to continue operating its three casino resorts, Seneca Niagara Resort & Casino, Seneca Buffalo Creek Casino, and Seneca Allegany Resort & Casino, not all lawmakers embraced the idea of striking a new gaming compact with the tribe.
The news that the state Senate approved the new gaming compact came as a surprise considering the strained relations between the Seneca Nation and the New York state. In 2017, the tribe stopped sharing revenues with the state, explaining that they were not obliged to pay a portion of their profits during the renewal period. As a result, Governor Hochul's administration froze the nation's bank accounts, pushing the tribe to the wall to pay the state over $500 million in revenue-sharing money.