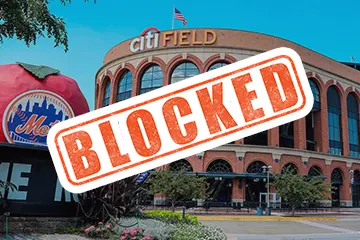 On Sunday, Senator Jessica Ramos told media agency The Post that she would not consider a bill that would introduce parkland alienation legislation in the final weeks of the legislative session. She explained that the community around the Citi Field, where Mets owner Steve Cohen plans to establish a casino and entertainment complex, is not ready to act on Assemblyman Jeffrion Aubry's proposal, seeking to allow Cohen to turn the overflow parking lots around the baseball team's Citi Field into a casino and entertainment complex.
Steve Cohen's Casino Plan Opposed by 65% of Queen's Residents
The lots around Citi Field in Willets Point have been considered a part of Flushing Meadows-Corona Park since 1939. In January this year, billionaire Mets owner Steve Cohen rolled out plans to build a casino and entertainment complex on the parking lot around the baseball team's Citi Field ballpark. But to develop the 50-acre lot, Cohen's project first needs approval from the Senate and Governor Kathy Hochul.
In the first couple of months, Steve Cohen spent over $100k on lobbyists, putting a lot of pressure on Council members. However, Cohen's efforts to convince state lawmakers to greenlight his casino project paid off. In March this year, state Assemblymember Jeffrion Aubry (D-Queens) introduced a park alienation bill.
But Senator Jessica Ramos, who represents the communities around the Mets' Citi Field, has decided to temporarily block the baseball titan's casino project. Ms. Ramos explained that 65% of the people appeared to be against the casino project. The legislative session is to end on June 8, and the siting commission still has to award the three downstate casino licenses.
Senator Ramos Seeks More Public Feedback on Cohen's Casino Proposal
In a statement, one of Cohen's representatives explained that feedback from Senator Ramos and residents of Queens is important. It was also added that having an open dialogue with the community and a transparent process on how to make the most of the 50-acre parking lot around the stadium is Cohen's priority. Cohen's representative also revealed that the casino project would create thousands of permanent jobs and revive the tourism industry.
During a meeting held earlier this month, Ramos expressed hopes for more community input through the city development approval process, which includes local community boards. Ramos recently told a local community board she needed more time to decide how to maximize public input.
Lobbyists from four different companies, including New Green Willets and the limited liability company Cohen's team formed last year, continue putting pressure on Council members. According to city reports, lobbyists have contacted 14 Council members to discuss Cohen's casino project so far this year.
Of course, Steve Cohen is not the only one seeking to obtain one of the three downstate casino licenses. Bally's unveiled plans to establish a casino on the Trump Organization's public golf course at Ferry Point, while Las Vegas Sands wants to build a casino and entertainment complex at the Nassau Hub.