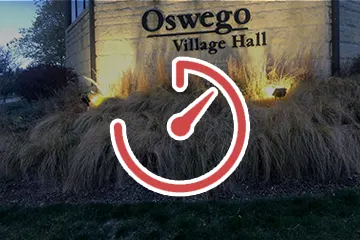 Oswego Village Trustees are to consider limiting the number of video gambling licenses or implementing additional restrictions regarding the businesses that qualify for such a license. The matter will be discussed during the Committee of the Whole meeting, which is expected to take place today at 6 p.m. The administration will prepare a detailed overview of the history, background, and viability of the proposal. Trustees will be presented with eight options, according to a report.
What Options for Regulation Will Be Discussed During the Meeting?
Oswego, Illinois, mulls over limiting the number of video gambling licenses or adopting additional requirements for the businesses that can apply for such permits. The proposal was introduced by the Village President Ryan Kauffman during his election campaign.
Kauffman explained that Oswego should not be known for its gambling options, hence why the number of video gambling licensees must be limited. Karin McCarthy-Lange, Luis Perez, and Andrew Torres were elected the new trustees of the Oswego Village Board.
On Tuesday, trustees will be presented with eight options to regulate video gambling in the village. Among the proposals will be to limit the current number of gambling licenses to 32. According to a report, the number of gambling licenses could be automatically reduced if a business changes ownership or cease operations.
Another option is to limit the number of licensed gambling cafes to 12. Should a business close, no new license will be issued in its place. The trustees may also cap the number of licensed gas stations and convenience stores at ten and reduce the number of gambling licenses providing a business closes. Another possibility is to cap the number of gaming terminals. Businesses may also be required to be open for at least a year before being allowed to apply for a gaming license.
How Many Video Gaming Terminals are There in Oswego?
At the moment, there are 142 video gaming terminals at 32 businesses, of which twelve are licensed as gaming cafes, nine are classified as gas stations or truck shops, one is classified as a convenience store, eight are licensed as bars or restaurants, and two are operated by non-profit organizations.
Five more businesses are pending state approval, and two are currently going through the application process. Areas with a high concentration of video gambling machines are Route 34, Douglas Road, and Orchard Road.
In 2013, the number of video gambling licenses was capped under the former Village President Brian LeClercq. But in November 2015, the Village Board removed the cap so the community could fill its coffers. And it worked as Oswego received $1.6 million in tax revenues over a 10-year span.